President Donald Trump is traveling to the Federal Emergency Management Agency (FEMA) headquarters on Thursday to get an in-person briefing on Hurricane Laura, the White House said.
Trump will head to the Washington headquarters after holding a roundtable with supporters at the Trump International Hotel.
Trump is scheduled to receive the briefing at 1:15 p.m.
The president was briefed earlier this week by acting Secretary of Homeland Security Chad Wolf and Administrator of the Federal Emergency Management Agency Peter Gaynor, White House press secretary Kayleigh McEnany said in a statement. He has continued to receive regular updates since then.
The hurricane made landfall over Cameron, Louisiana around 1 a.m. as a Category 4 hurricane, with 150 mph winds. As the hurricane moves north, it is affecting Louisiana, Texas, and Arkansas.
"As we begin to assess the damage, please continue to heed the warnings and instructions of your State and local officials as storm hazards will persist long after the storm has passed," McEnany said.
Wolf said during an appearance on "Fox & Friends" that the hurricane is a "really devastating storm."
Laura was downgraded to a Category 1 storm but "we're not out of the woods yet," he added.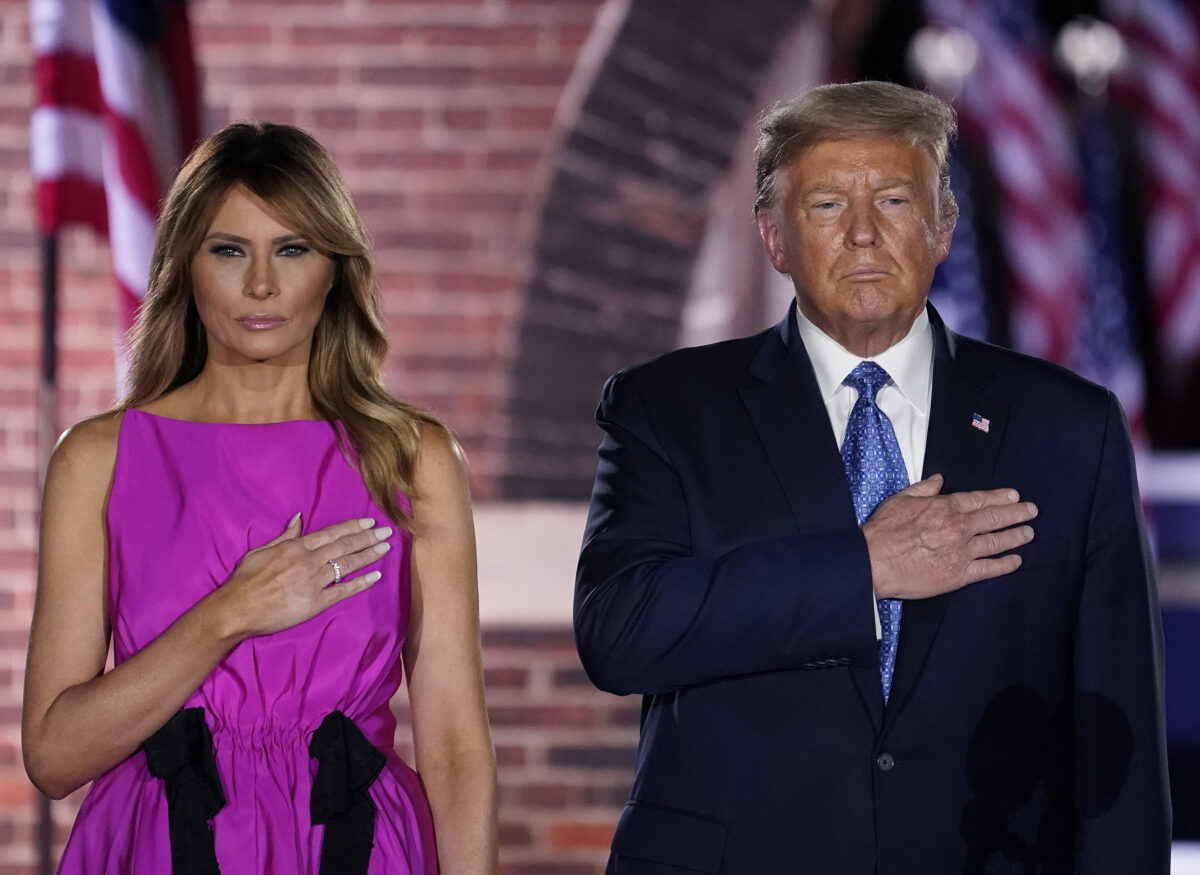 Flash flooding, wind gusts, and power outages are the major concerns. The federal government has pre-positioned teams and supplies to help deal with the damage the storm wreaks.
Louisiana residents should monitor local news outlets for updates on the storm and follow guidance from local officials, Gov. John Bel Edward's office said. He declared a state of emergency this week before Laura and another storm made landfall.
Arkansas Gov. Asa Hutchinson said Wednesday that flash flooding and high winds were expected in portions of his state.
Texans in the path of the storm were urged to evacuate by Gov. Greg Abbott.
"The power of Hurricane Laura is unprecedented, and Texans must take action now to get out of harm's way and protect themselves," he told an Aug. 26 briefing.
The National Hurricane Center said in a Thursday morning update that Laura is bringing "damaging winds and flooding rainfall" across portions of Louisiana, with high water levels persisting along parts of the Gulf Coast.
Storm surge warnings were discontinued west of Sabine Pass, Texas, and east of Port Fourchon, Louisiana, but a warning remained in effect between the cities and for High Island, Texas, to the mouth of the Mississippi River.
The eye of the storm was located over northwestern Lousiana at 10 a.m. Central and was moving north near 16 mph. The center was forecast to move Arkansas tonight, the mid-Mississippi Valley on Friday, and the mid-Atlantic states on Saturday.