President Donald Trump will win the 2020 election, no matter who the Democratic nominee is, his press secretary said after former New York City Mayor Michael Bloomberg's team said he was filing as a candidate in Alabama.
"I haven't spoken to the president yet," Stephanie Grisham, the White House director of communications, said during a Friday appearance on Fox Business. "Hold onto your sodas America, that's all I can say about that. I can't really talk about elections too much, obviously, because of the Hatch Act, but at the White House we're not worried about anybody who's going to run against this president."
"He's got results, he's got great jobs, great markets, so we're not concerned about anybody. Whoever the ultimate candidate will be will lose," she added.
Asked if Trump needs to change his approach, since Bloomberg, "another business guy," is entering the race, Grisham said no.
"I would say the president won't need to change his approach, no matter who the candidate is. We've had great jobs reports. Our markets are doing fine. African-American unemployment is at an all-time low. Women are doing great in this economy," she said.
"The president's got results, he's going to continue delivering those results, so again, no matter who the candidate is, he doesn't need to change his approach and actually, he shouldn't."
Bloomberg, 77, would be the second-oldest presidential contender behind 78-year-old Sen. Bernie Sanders (I-Vt.), if he officially joined the race.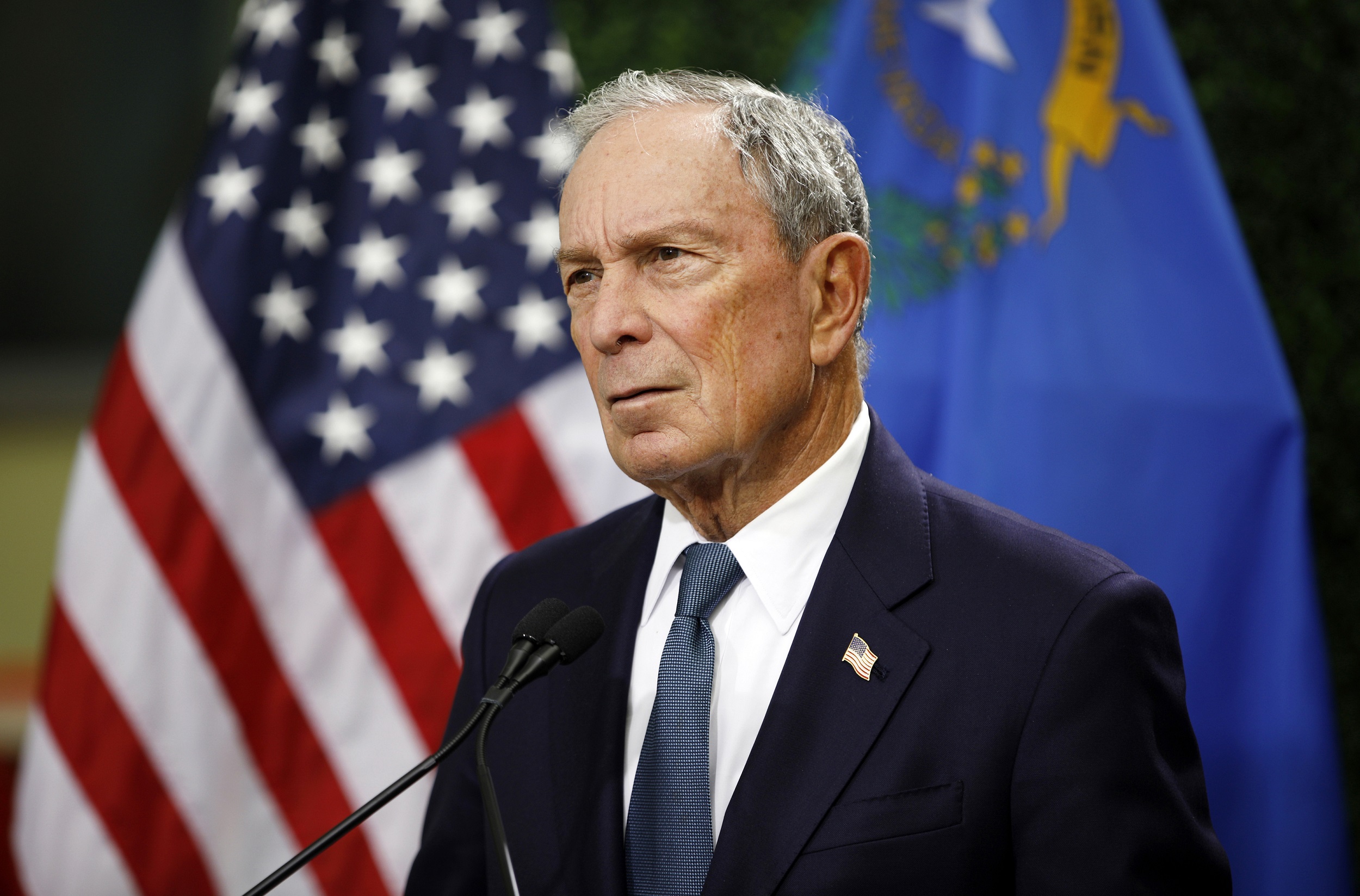 A spokesman for Bloomberg told CNN that the billionaire is expected to file paperwork to get on the Democratic primary ballot in Alabama but that he has not decided yet on whether he's running for president.
The filing comes because of Alabama's filing deadline, Nov. 8, which gives Bloomberg more time to make his final decision.
Bloomberg and a host of others have been weighing whether to jump into the 2020 race because of the widespread concerns with the current field, with Democratic donors and activists worried no one currently running could beat Trump. Bloomberg promised earlier this year he wasn't going to run for president.
"We now need to finish the job and ensure that Trump is defeated—but Mike is increasingly concerned that the current field of candidates is not well-positioned to do that," longtime Bloomberg aide Howard Wolfson said in an email to Politico.
"If Mike runs he would offer a new choice to Democrats built on a unique record running America's biggest city, building a business from scratch and taking on some of America's toughest challenges as a high-impact philanthropist."
The field is currently led by three other septuagenarians: Sanders; Sen. Elizabeth Warren (D-Mass.), 70; and former Vice President Joe Biden, 76.
Trump is 73.
Former Secretary of State Hillary Clinton, who lost to Trump in 2016, has not ruled out joining the race but hasn't appeared to make moves to file paperwork for the Alabama primary.
Other potential candidates promoted by some include former First Lady Michelle Obama, 55; former Secretary of State John Kerry, 75; and Sen. Sherrod Brown (D-Ohio), 66.