President Donald Trump responded to reports on North Korean dictator Kim Jong Un's health. On Tuesday, reports citing anonymous sources claimed Kim was gravely ill following surgery.
"We don't know" his status, Trump told reporters during a daily briefing on the CCP (Chinese Communist Party) virus pandemic.
"I wish him well, because if he's in the kind of condition the reports say, that's a very serious condition," Trump said, without confirming recent reports about his health.
CNN and other outlets, citing unnamed sources, reported that Kim was in "grave danger" and near death.
But South Korean presidential spokesman Kang Min-Seok told South Korea's Yonhap News Agency there is nothing unusual going on with Kim.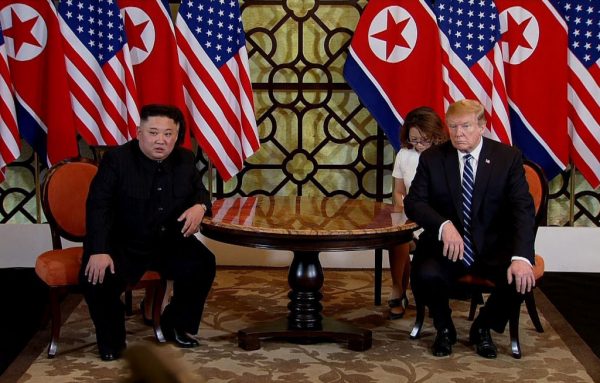 "We confirm that Chairman Kim Jong Un is currently touring provincial areas with his close aides and we do not detect evidences to support speculation about his ill health," South Korea's presidential office also told news outlets on Tuesday.
"Even North Korea's Worker's Party, military or cabinet aren't showing any special movements such as emergency decree. We believe that Chairman Kim is active as normal as he has been," the office added.
The reports were, in part, fueled by the fact that Kim hasn't been seen in public in about two weeks. Meanwhile, there have been reports that Kim, 36, underwent heart surgery.
"My understanding is that he had been struggling [with heart problems] since last August but it worsened after repeated visits to Mount Paektu," an anonymous source told the Daily NK, a news site specializing in North Korean affairs. The source added that Kim is obese, smokes heavily, and is stressed.
Robert O'Brien, Trump's national security adviser, told Fox News Tuesday that the United States is monitoring reports on Kim's health.
"We're monitoring these reports very closely," he said, adding that "North Korea is a very closed society."
Officials for the isolated, communist country have commented via official, state-run websites in response to reports about Kim's condition.
It comes days after an anonymous North Korea resident said that officials for the first time admitted that cases of the CCP virus exist in the country, after denying reports to the contrary for months.
"[Officials] held a lecture session for all the residents titled 'Let's all work together on the coronavirus quarantine project to [successfully] implement the Supreme Leader's policies," the resident told RFA last week. "The speaker at the lecture publicly stated that there were confirmed coronavirus patients among [the people]," the source noted.