News Analysis
President Donald Trump will meet Russian President Vladimir Putin on July 16 in Helsinki. The first official summit of the two leaders was announced by both the White House and the Kremlin on June 28.
"The two leaders will discuss relations between the United States and Russia and a range of national security issues," the White House said in a statement.
Heading two nuclear superpowers, Trump and Putin need to work through a strained relationship to address a number of sore issues affecting millions worldwide, including the conflict in Syria, the conflict in eastern Ukraine, the occupation/annexation of Crimea, and resulting sanctions and counter-sanctions the countries imposed on each other.
Putin is likely to push against American sanctions that have throttled the Russian economy. Trump is likely to use the sanctions as leverage to convince Russia to be more cooperative with American interests. Trump's original intent seemed to be to pull Russia away from China, as close cooperation between the two authoritarian giants could shift the balance of power away from the United States and its allies. Yet Trump's opponents are likely to criticize any sign of comity, thus complicating efforts to improve relations.
The summit was agreed upon during the June 27 meeting in Moscow between Putin and John Bolton, Trump's national security adviser, the Kremlin stated. It's scheduled to take place soon after the NATO summit on July 11–12 in Brussels.
"I regret to have to point out that Russian–U.S. relations are not at their best," Putin said in a statement on the Bolton meeting, adding, "I believe that this is largely due to sharp domestic political strife in the United States. But your visit to Moscow gives us hope that we can make at least the first steps toward restoring full-fledged relations between our states. Russia has never sought confrontation."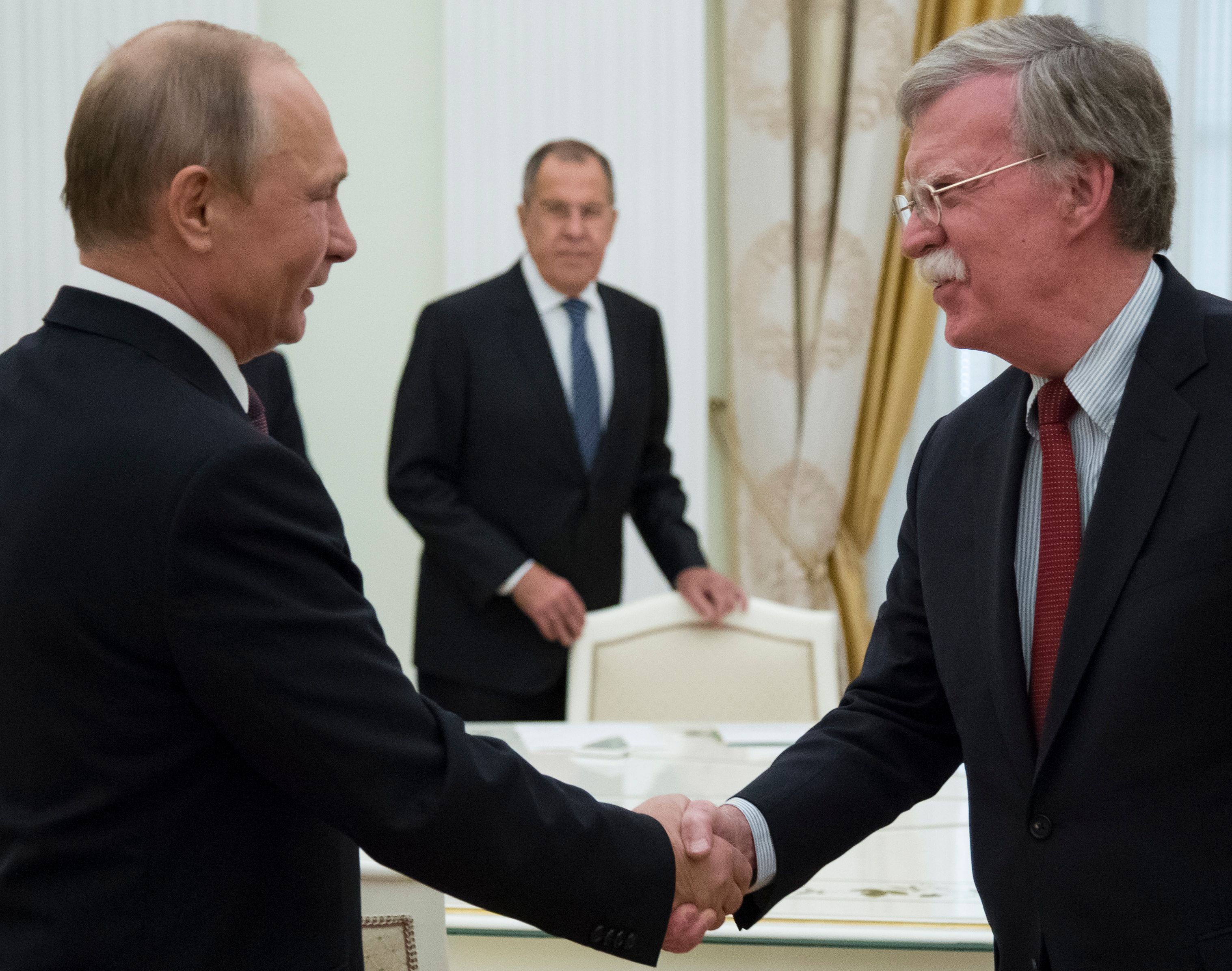 Trump has echoed some of the same sentiments.
"Our relationship with Russia is worse now than it has ever been, and that includes the Cold War. There is no reason for this," Trump wrote in an April 11 tweet. "Russia needs us to help with their economy, something that would be very easy to do, and we need all nations to work together."
Our relationship with Russia is worse now than it has ever been, and that includes the Cold War. There is no reason for this. Russia needs us to help with their economy, something that would be very easy to do, and we need all nations to work together. Stop the arms race?

— Donald J. Trump (@realDonaldTrump) April 11, 2018
But the Trump administration's concept of improving relations differs significantly from how it was understood under several previous administrations.
Under his "America First" doctrine, Trump would focus on securing American interests first, instead of trying to convince Putin's regime to invite a more liberal democracy and join globalist structures.
"[Trump's] goal is to stop the decline of American power and prestige caused by previous administrations' adherence to the crumbling dream world of Wilsonian progressivism and globalism," writes Jack Lifton, a senior fellow at the Institute for the Analysis of Global Security, describing what he dubs the "Trump Doctrine."
Trump also tends to leave his counterparts a way to make concessions while saving face, which may prove useful with Putin, who depends on his strongman image to maintain the credibility of his rule.
Ukraine and Syria
Trump's leverage over Russia has only increased with time, thanks to progress on the denuclearization of North Korea and defeat of ISIS terrorists in Iraq and Syria—the two issues Trump wanted Russia's help on.
Trump is now more at liberty to push Russia on two issues disturbing to U.S. allies—Ukraine and Syria.
Russia annexed Ukraine's Crimea in March 2014 and subsequently built a military bulwark in eastern Ukraine, raising fears of territorial expansion in former Soviet nations and former satellite states in Eastern Europe.
During his campaign, Trump seemed willing to acknowledge Russian Crimea, saying its people "would rather be with Russia than where they were."
But his State Department reaffirmed that the United States considers Crimea occupied and condemned Russia for violating the rights of the Crimean people. Trump has also continued the sanctions imposed on Russia for involvement in the Ukraine conflict.
In Syria, the United States and Russia stand the closest to engaging in an open armed conflict, as Putin supports the authoritarian regime of President Bashar al-Assad, which is waging a war against a coalition of rebel forces supported by the United States.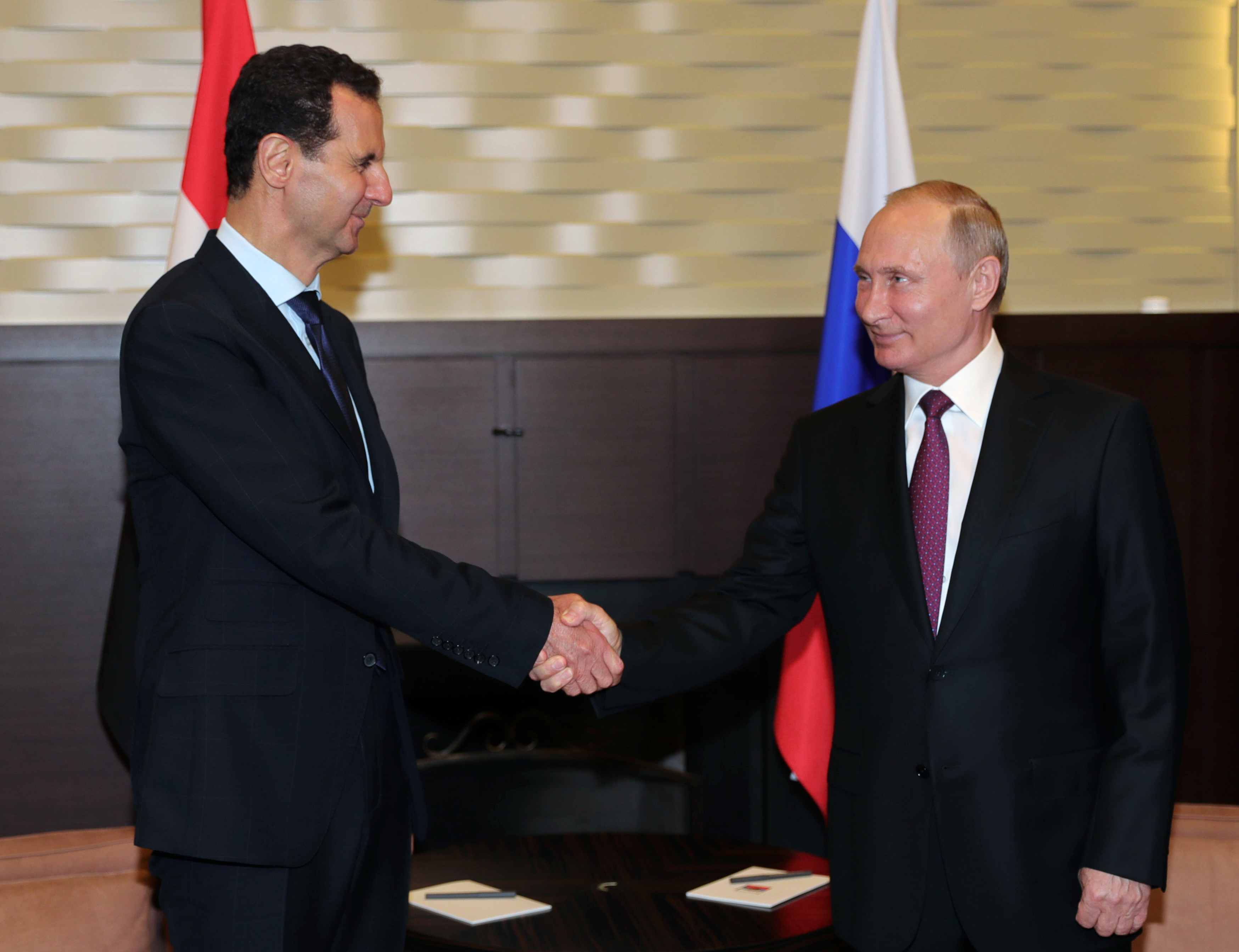 Trump has demonstrated force in Syria by bombing Assad's air base and chemical weapons infrastructure in response to two chemical attacks attributed to Syrian forces.
If Trump convinces Putin to let Assad fall, it would help the United States to further isolate the Iranian regime led by Assad's ally, Supreme Leader Ayatollah Ali Khamenei. That would please another U.S. ally, Israel, since Iran uses Syria as one of its proxy battlegrounds for expansion of its influence as well as pursuing the Iranian regime's stated goal of eliminating the state of Israel.
Trump has repeatedly blasted the Iranian regime for being a major sponsor of terrorism in the Middle East and globally. Pushing Putin on Syria may thus be a higher priority for Trump, as he'd still keep the sanctions to bring Russia to the table on Ukraine later.
Election Meddling
Yet anything Trump concedes in pursuit of a deal with Putin will likely be latched onto by Trump's opponents, who continue to accuse him of "colluding" with the Kremlin to sway the 2016 presidential election. The accusation remains unsubstantiated despite a two-year FBI investigation staffed, at least partially, by vociferous Trump opponents. The investigation continues under special counsel Robert Mueller, who fired at least two FBI staffers from his team for intense anti-Trump bias.
The investigation did, however, show evidence of Russian meddling in the U.S. presidential election in general.
Mueller indicted 13 Russians and three Russian companies for running a troll farm that created thousands of fake Twitter accounts and 3,500 Facebook ads, in an attempt to polarize Americans. Most of the ads played one or the other side of contentious issues such as immigration, gun control, and racism.
U.S. cybersecurity experts seemed caught off guard by Russia's use of social media, but, according to cybersecurity and information warfare expert James Scott, election meddling has been par for the course for Russia for at least half a century as part of its strategy of military deception.
Former FBI agent and Epoch Times columnist Marc Ruskin wrote, "American politicians, Department of Justice officials, and media representatives who profess to be shocked and surprised by the behavior of the Russians in 2016 are being, at best, disingenuous."
Russia was also accused of hacking the emails of the Democratic National Committee, which were later released by Wikileaks. Julian Assange, the founder of Wikileaks, denied Russians were the source. The core evidence of Russian involvement came from Crowdstrike, a cybersecurity firm with ties to the Democratic National Committee (DNC) and the FBI. Multiple U.S. intelligence agencies determined, based on data from Crowdstrike, that the DNC server was hacked by Russians, but the server was never handed over to the FBI for examination. Trump has been hesitant to acknowledge Russia as the culprit.
Still, Bolton told reporters in Moscow he expected Russian meddling in U.S. politics to be discussed at the summit.
Trump and Putin have met twice before on the sidelines of international gatherings, where Trump asked Putin multiple times about the meddling. Putin has denied it.
Watch Next:
President Donald Trump's Message to Family Members of the Fallen
President Donald Trump paid a Memorial Day tribute at Arlington National Cemetery on May 28.