WASHINGTON–President Donald Trump threatened on Nov. 27 to cut subsidies for General Motors Co. after the largest U.S. automaker said it would halt production at five plants in North America and cut nearly 15,000 jobs.
"Very disappointed with General Motors and their CEO, Mary Barra, for closing plants in Ohio, Michigan and Maryland. Nothing being closed in Mexico & China. The U.S. saved General Motors, and this is the THANKS we get!" Trump wrote on Twitter.
"We are now looking at cutting all GM subsidies, including for electric cars. General Motors made a big China bet years ago when they built plants there (and in Mexico) – don't think that bet is going to pay off. I am here to protect America's Workers!"
Trump has made boosting auto jobs a key priority during his almost two years in office and has often criticized automakers for not doing enough to boost U.S. employment.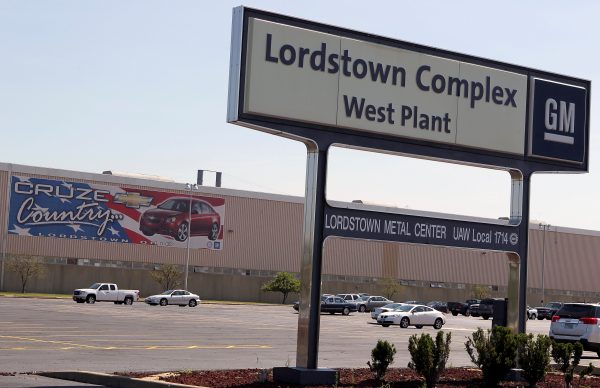 GM electric vehicles are eligible for a $7,500 tax credit under federal law, but it is not clear how the administration could restrict those credits or if Trump had other subsidies in mind. GM shares declined after Trump's tweets and were down 2.6 percent in late trading.
A GM statement noted that the company was "committed to maintaining a strong manufacturing presence" in the United States after investing $22 billion in operations here since 2009 and will add new jobs in electrification and autonomous vehicles.
The cuts will "position the company for long-term success and maintain and grow American jobs," according to the statement, adding that many workers at impacted plants will be able to move to other GM factories.
GM Chief Executive Mary Barra spoke to Trump over the weekend to discuss the cuts and was at the White House on Nov. 26 to meet with economic adviser Larry Kudlow.
Kudlow told reporters on Nov. 27 that the administration had helped GM with fuel efficiency standards and other regulations.
"We've done this to help you and I think his disappointment is, it seems like that they kind of turned his back on him," Kudlow said.
Trump also criticized GM for not closing facilities in Mexico or China.
GM currently builds just one vehicle in China that it exports to the United States—the Buick Envision—and has sold about 22,000 through September. GM sold nearly 2.7 million vehicles in China through September, nearly all of them built in China for the market.
White House press secretary Sarah Sanders told reporters on Tuesday that the president is looking at options.
"The president wants to see American companies build cars here in America, not build them overseas; and he is hopeful that GM will continue to do that here," she said.
GM, along with Tesla Inc., has been lobbying Congress to lift the current cap on electric vehicles eligible for tax credits, but any action by Congress before 2019 is a long-shot, congressional aides said.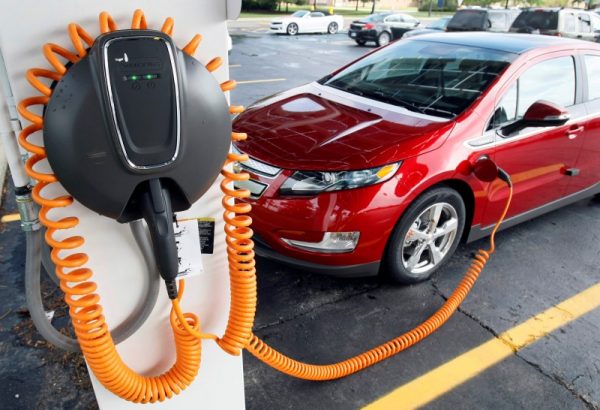 Under current law, once a manufacturer sells 200,000 electric vehicles, the tax credit phases out over time starting in the following quarter. GM has said it expects to hit the 200,000-vehicle threshold by the end of the year and Tesla hit the cap in July.
GM announced on Nov. 26 that it will halt production at one Canadian plant and four U.S. factories, including the Detroit-Hamtramck Assembly plant that builds the plug-in hybrid electric Chevrolet Volt. GM is ending production of six vehicles, including the Volt, as it cuts more than 6,500 factory jobs.
GM will continue to build the electric Chevrolet Bolt in Michigan.
Trump told GM on Nov. 25 that it must find a new product for Lordstown Assembly plant in Ohio that will halt production in March. GM has said sagging demand for small cars largely prompted the cuts, but also cited factors including higher costs from U.S. tariffs on steel and aluminum.
GM said it also plans to close two unnamed plants outside North America by the end of 2019.
Reporting by David Shepardson. Epoch Times staff writer Ivan Pentchoukov contributed to this report.