President Donald Trump lost an appeal to stop a House congressional subpoena of his tax documents.
Trump's accountant, Mazars USA, will now have to turn over eight years of accounting records. The U.S. Court of Appeals for the District of Columbia Circuit made a 2-1 ruling in the case.
The president could try to appeal to the U.S. Supreme Court.
"A congressional committee, as committees have done repeatedly over the past two centuries, issued an investigative subpoena, and the target of that subpoena, questioning the committee's legislative purpose, has asked a court to invalidate it," the Court of Appeals' majority opinion stated. "The fact that the subpoena in this case seeks information that concerns the President of the United States adds a twist, but not a surprising one."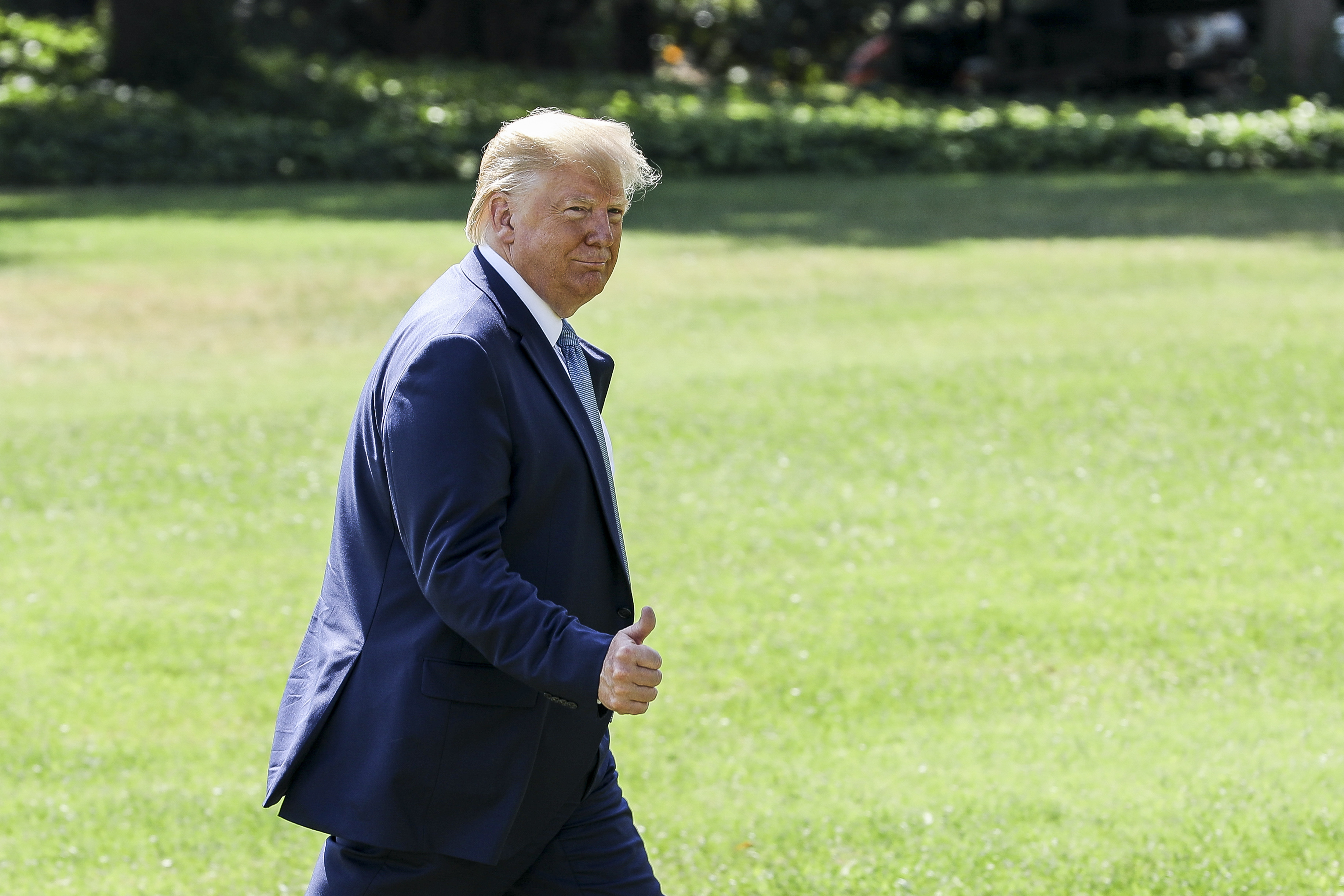 The House Oversight Committee had subpoenaed Trump's accounting firm, Mazars USA, to hand over the financial documents. Trump's legal team has said that the investigation served no legitimate purpose.
"Contrary to the President's arguments, the Committee possesses authority under both the House Rules and the Constitution to issue the subpoena, and Mazars must comply," Judge David Tatel wrote.
Tatel also wrote that "we detect no inherent constitutional flaw in laws requiring Presidents to publicly disclose certain financial information. And that is enough. Without treading onto any other potentially fertile grounds from which constitutional legislation could flower, we conclude that given the constitutionally permissible options open to Congress in the field of financial disclosure, the challenged subpoena seeks 'information about a subject on which legislation may be had.'"
Tatel was appointed by former President Bill Clinton. Judge Patricia Millett, who joined him in the majority ruling, was appointed by former President Barack Obama.
Emergency Stay Granted
On Oct. 7, the U.S. Second Circuit Court of Appeals in New York granted an emergency stay to Trump, who had asked the court to block a subpoena issued by Manhattan District Attorney Cy Vance.
Trump's legal team issued an emergency appeal of the decision to the Second Circuit Court of Appeals.
Taking to Twitter, the president wrote after the ruling was released: "The Radical Left Democrats have failed on all fronts, so now they are pushing local New York City and State Democrat prosecutors to go get President Trump," he wrote. "A thing like this has never happened to any President before. Not even close!"
Vance's office had been probing alleged payments made to pornographic film actress Stormy Daniels, who has claimed to have received money in exchange for her silence during the 2016 election after allegedly having an affair with Trump.
Zachary Stieber contributed to this report.