White House chief of staff Mark Meadows said that President Donald Trump would sign a limited stimulus bill that includes $1,200 stimulus payments, loans to small businesses, and expanded federal unemployment benefits that are tied to Postal Service funding.
"We have got a lot of people that are hurting out there. And this voting issue is key. If the Democrats feel like this is a big issue— and I talked to some of the more moderate Democrats and a few progressives as well—if this is a big deal, let's put it with a stimulus check to go to Americans," Meadows said on CNN Sunday.
Meadows added, "Let's put it with enhanced unemployment extension. Let's put it with small business reform in terms of the PPP and extending that. Let's get that. Will the president sign that? Yes, he will sign that. And I'm certain … that whether it's $10 billion or $25 billion or something in between, we can do that."
His remarks came after the majority of Congress members returned to their home states for the customary August recess. It came after days of talks on a possible stimulus package between the White House and top Democrats came to a standstill with no new deal in sight.
Stimulus payments and checks were among the few items that had bipartisan support. Democrats have said that they want a bill worth at least $2 trillion while Republicans said it should be much smaller.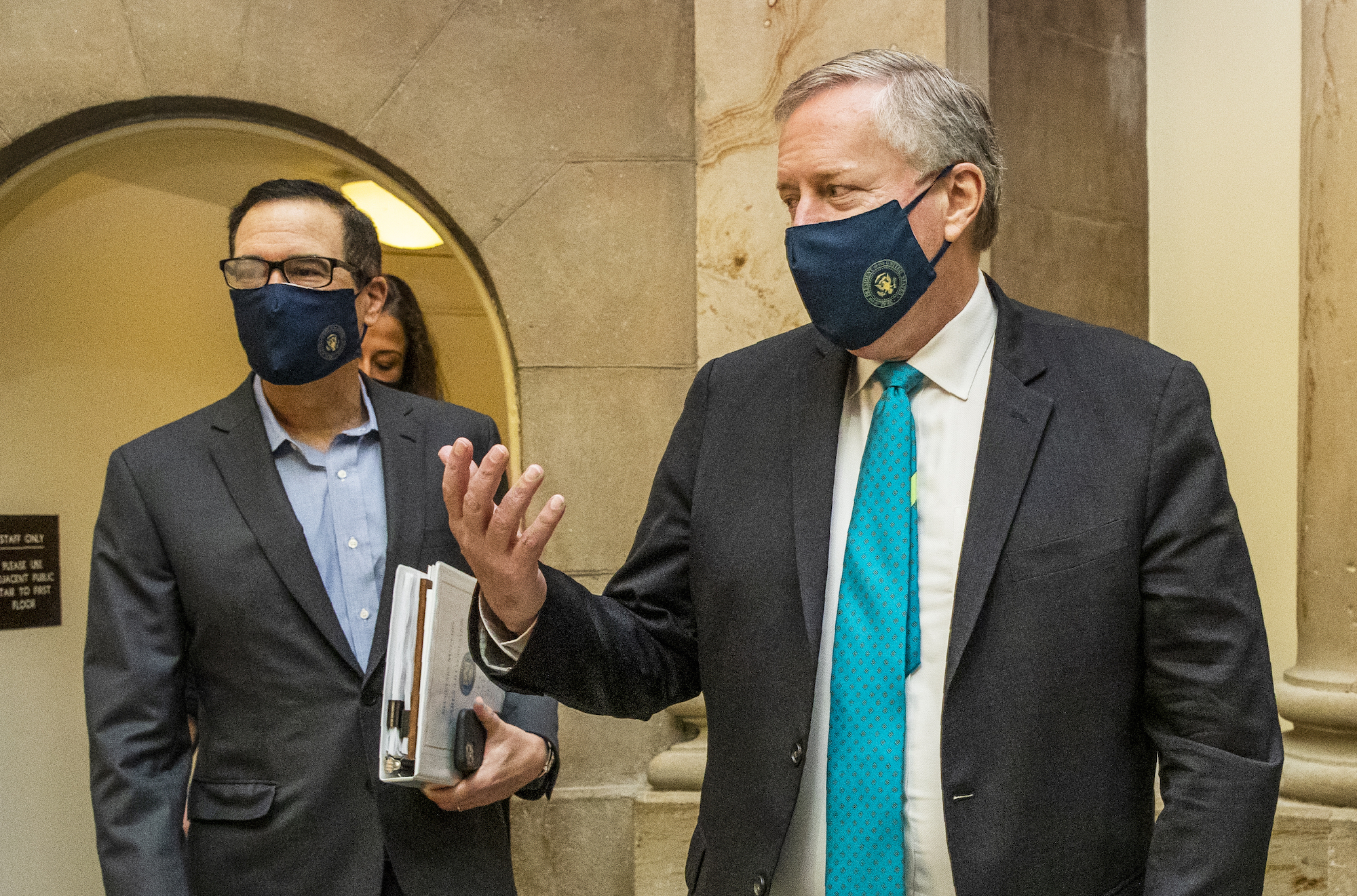 On Aug. 14, Trump wrote that he told Treasury Secretary Steven Mnuchin to "get ready to send direct payments," including "$3,400 for a family of four" to every American. But he blamed Democrats for "holding this up." He made a similar statement about Payment Protection Program payments—another widely supported measure.
A day before that, Senate Majority Leader Mitch McConnell (R-Ky.) told the Senate that he is calling for a recess until September. The House of Representatives had already left for their break.
"We will have our regular pro forma meetings through the end of the state work period. If the speaker of the House and the Minority Leader of the Senate decide to finally let another package move forward for workers and for families, it would take bipartisan consent to meet for legislative business sooner than scheduled," McConnell stated on the floor.
The package is designed to offset an economic downturn and high unemployment numbers that were caused by the CCP (Chinese Communist Party) virus, a novel coronavirus that originated in mainland China last year and has caused a worldwide pandemic.