President Donald Trump signed an executive order on Thursday that allows tax-exempt places of worship to participate actively in politics and could free religious organizations to deny their employees insurance coverage for birth-control pills.
The order partially fulfills an oft-repeated campaign promise by Trump, who appealed to religious conservatives in his 2016 run for the White House, although he would need an act of Congress to rescind the underlying law that he has opposed, known as the Johnson Amendment.
The order was widely praised by religious organizations that either felt hemmed in by the law or openly violated it, but the American Civil Liberties Union promised to sue to stop it, saying the order violated the U.S. tradition of separating church and state.
"We will not allow people of faith to be targeted, bullied or silenced any more," Trump said at signing ceremony at the White House where religious leaders had gathered in support.
"No one should be censoring sermons or targeting pastors," he said.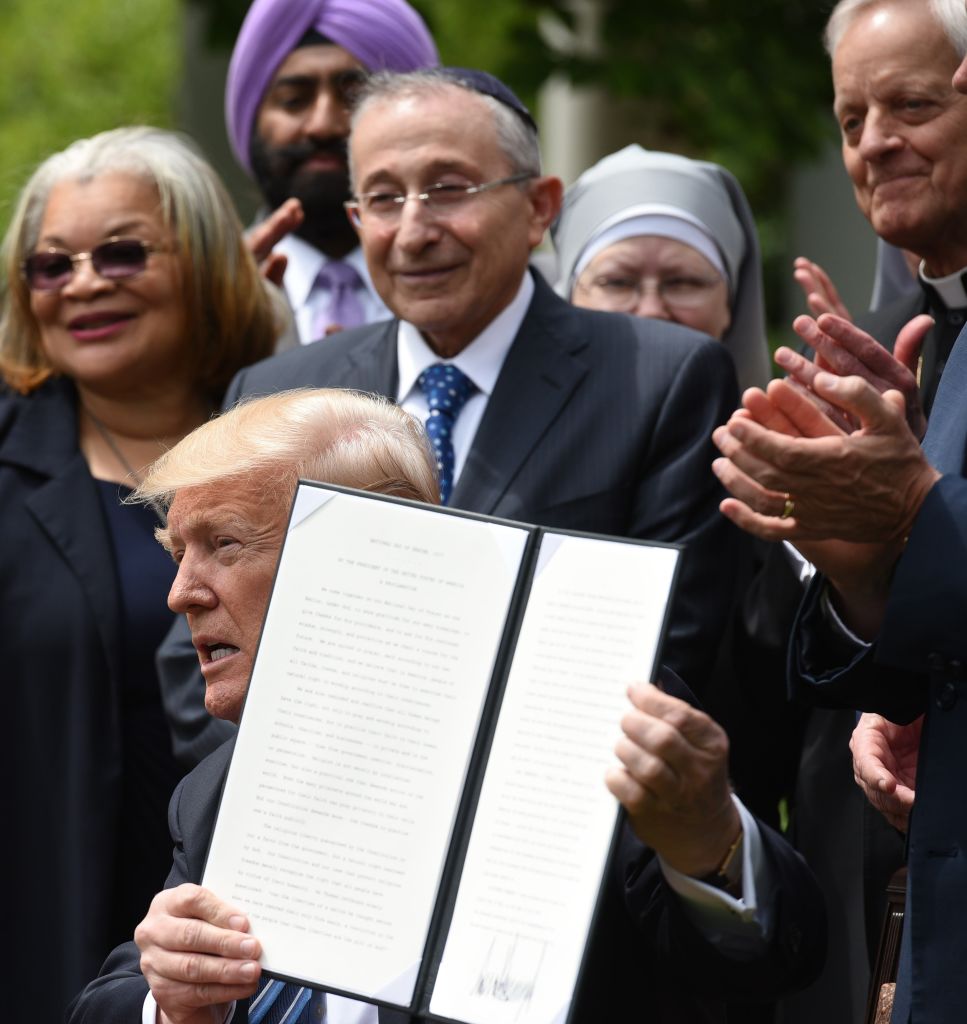 Trump's order directs the Internal Revenue Service to "alleviate the burden of the Johnson Amendment," the White House said in reference to a 1954 law sponsored by Lyndon Johnson, then a Texas senator who later became president.
Under that amendment, the tax code prohibits organizations that enjoy tax-free status from participating in a political campaign or supporting any one candidate for elective office.
The order also asks the government to issue rules that would allow religious groups such as the Little Sister of the Poor to deny their employees insurance coverage for services that they oppose on religious grounds, such as birth-control pills.
Those employees would be forced to go outside their employer-provided insurance plan for subsidized contraceptives, said Lori Windham, a lawyer who represents the group.
"Today's announcement is a great day for the Little Sisters," Windham said.
At least one expert said Trump's order appears legally sound.
Rolling back the Johnson Amendment does not favor any particular religious views over others, and the president has broad authority to decide not to enforce certain laws, said Robin Fretwell Wilson, a professor at the University of Illinois College of Law.