President Donald Trump, while in Japan on May 27, made reference to comments from one of his aides regarding North Korea's recent missile tests, saying he had a different point of view.
National security adviser John Bolton said on May 24 that North Korea's recent tests "no doubt" violated U.N. Security Council resolutions. Speaking to reporters at a press conference with Japanese Prime Minister Shinzo Abe, Trump said he believes the missiles tests were beside the point.
"My people think it could have been a violation, as you know," Trump said. "I view it differently … perhaps [Kim Jong Un] wants to get attention. Perhaps not. Who knows? It doesn't matter."
Trump was referring to that there have been no nuclear tests, or ballistic and long-range missile launches from North Korea over the past two years. He told reporters that he still hopes that "someday, we'll have a deal."
North Korea's foreign ministry, meanwhile, responded to Bolton's comments in a statement on May 27. The spokesman said that his remarks were "much more than ignorant."
"Our military drill neither targeted anyone nor endangered the surrounding countries, but Bolton makes dogged claims that it constitutes a violation of the 'resolutions,' impudently poking his nose into other's internal matters," the statement said.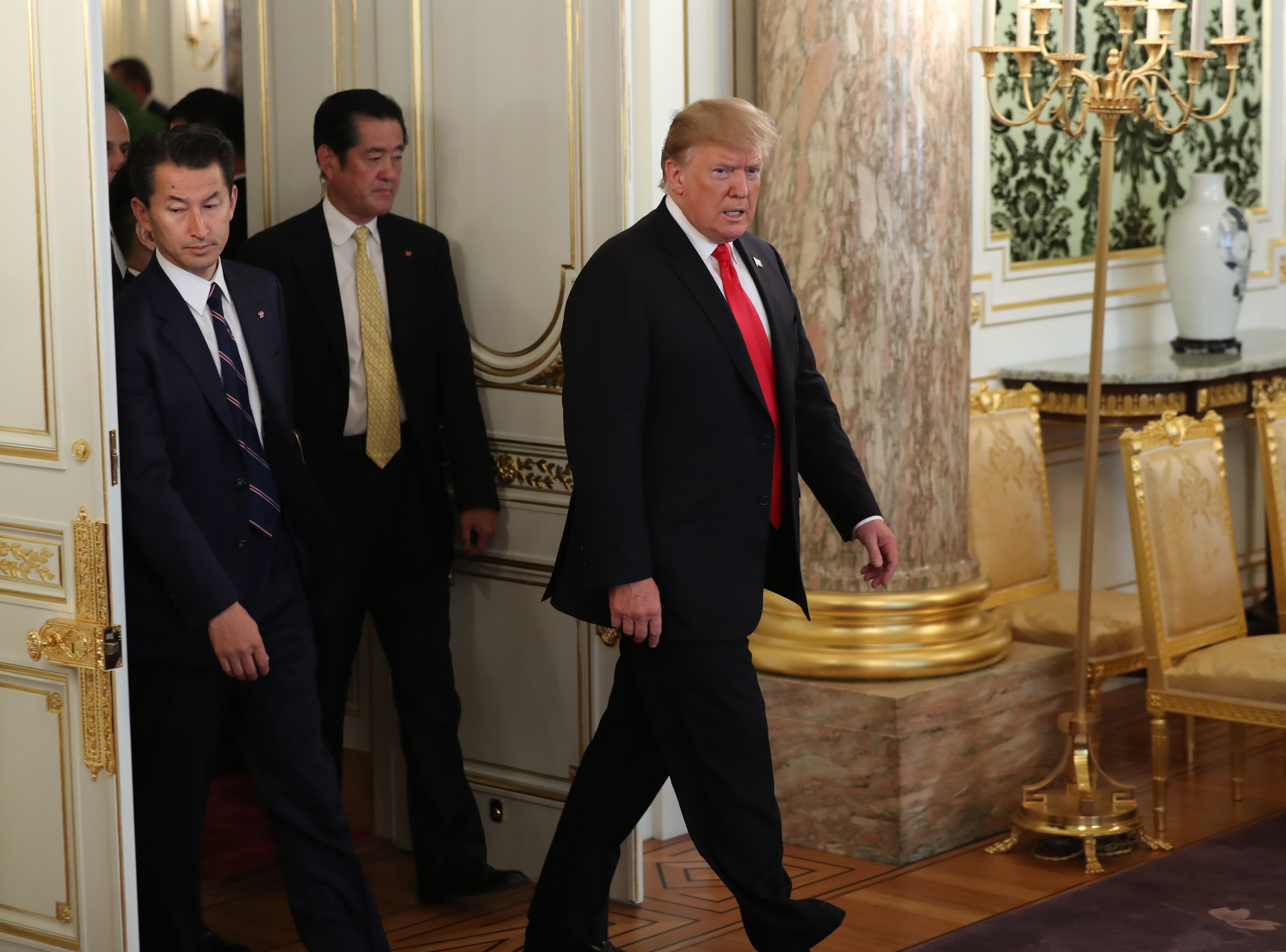 In 2018, Kim said he would no longer test nuclear weapons or long-range ballistic missiles. Over the past year, he has met with Trump twice in a bid to end the stalemate over the North's nuclear weapons and ballistic missile programs.
Trump said Kim understands he can't do any more nuclear tests and reiterated the fact that North Korea has "tremendous economic potential."
"He knows that, with nuclear, that's never going to happen. Only bad can happen. He understands that. He is a very smart man," Trump said, referring to Kim. "He gets it well."
The president also said that he was "in no rush at all," noting that sanctions against North Korea still remain. He said the United States is continuing to get the remains of U.S. troops repatriated.
When asked by reporters if he was bothered at all by the short-range missiles, Trump said that he was "personally not" concerned about it and said he was "happy with the way it's going."
Earlier in May, North Korean military forces test-fired several rockets and missiles, including several guided missiles. The missiles flew on a flattened, lower-altitude trajectory, leading some officials in South Korea to question whether the weapons should be categorized as "ballistic missiles" and therefore a likely violation of U.N. Security Council resolutions against North Korea.
The North Korean spokesman said in the KCNA statement that "whatever is launched is bound to fly drawing a ballistic trajectory."
Trump said they were short-range and therefore not a breach of trust by Kim.
An official at South Korea's presidential Blue House told reporters on May 27 that a joint analysis with the United States was still underway to assess the recent missile tests.
Reuters contributed to this report.