Former President Donald Trump on Nov. 9 acknowledged that the results of the midterm elections were not a total triumph, but they were still a "very big victory."
Trump has also said that he is still scheduled to make a "very big announcement" at Mar-a-Lago on Nov. 15, given the victories at the ballot box. He revealed his decision on election eve, signaling that he may formally announce his 2024 White House bid that day.
"While in certain ways yesterday's election was somewhat disappointing, from my personal standpoint it was a very big victory—219 WINS and 16 Losses in the General—Who has ever done better than that?" Trump wrote in a post on his Truth Social account on Wednesday.
Democrats have defied expectations of a sweeping "red wave" or "red tsunami" on Nov. 8, doing better than expected in House, Senate, and governor races across the country. While some high-profile Trump-endorsed candidates have lost to their Democrat opponents, such as Dr. Mehmet Oz and Doug Mastriano in Pennsylvania, many have been successfully elected to office.
According to Ballotpedia, 17 Trump-backed Senate candidates won in the midterm elections, including Sen. Marco Rubio in Florida, Sen. Chuck Grassley in Iowa, Sen. Ron Johnson in Wisconsin, J.D. Vance in Ohio, Ted Budd in North Carolina, and Eric Schmitt in Missouri. The 17 includes Herschel Walker, the GOP candidate in Georgia who is heading for a runoff election on Dec. 6 against Sen. Raphael Warnock.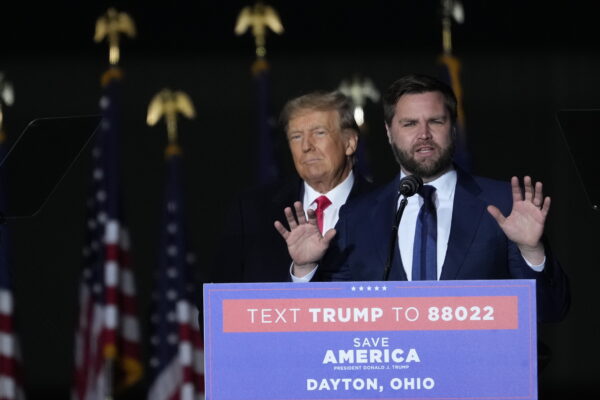 Currently, 97 Senate seats have been decided, with Democrats winning 48 seats and Republicans 49. The Arizona, Georgia, and Nevada Senate races are still undecided—the results of these elections will decide which party controls the upper chamber of Congress next year.
About 140 Trump-backed House candidates have been elected, according to Ballotpedia, among them Andy Ogles in Tennessee, Derrick Van Orden in Wisconsin, Zach Nunn in Iowa, and Reps. Matt Gaetz, Neal Dunn, and Carlos Gimenez, and Cory Miller in Florida.
House Minority Leader Kevin McCarthy (R-Calif.) has declared that Republicans will retake the lower chamber. As of press time, Republicans have secured 210 seats in the 435-seat House and Democrats have won 191 seats, according to Decision Desk HQ.
Trump has also endorsed many candidates for governor races and local elections. For example, Lee Zeldin lost his gubernatorial bid in New York but Greg Abbott won reelection for governor in Texas.
On Thursday morning, Trump added two more posts criticizing what he described as "Fake News Media" over their reporting on the midterms.
"Incredible how dishonest the Fake News Media is," Trump wrote. "The Failing New York Times has gone crazy. So many of the people I Endorsed went on to victory on Tuesday Night, nobody was even close, and they literally make up a story refusing to write the facts, and only quoting enemies and losers.
"Almost all of the people I endorsed WON, yet if you read the story from two Trump hating writers (who only do as they are told!), you would not even recognize the truth. They truly are, THE ENEMY OF THE PEOPLE!!!"
Trump added, "219 WINS against 16 LOSSES IN THE GENERAL ELECTION, and yet the Fake News writes only unrecognizable junk. No wonder they are all doing sooo badly!"
'Very Big Announcement' 
For months, Trump has been hinting that he will make another run for president. At an Iowa rally on Nov. 3, Trump dropped a strong hint that he would seek reelection.
"And now, in order to make to make our country successful, and safe, and glorious, I will very, very, very, probably do it again, okay?" Trump said that day. "Very, very, very probably."
Four days later, at an Ohio rally for Vance and other Republican candidates, Trump announced he will be making a "very big announcement" at his Florida home on Nov. 15.
On Nov. 9, Trump dismissed the idea that he might change the date of his announcement in an interview with Fox News Digital.
"We had tremendous success," Trump said. "Why would anything change?"
Trump adviser Jason Miller and former Trump White House press secretary Kayleigh McEnany both spoke to the media on Wednesday, saying that Trump should hold off on the scheduled announcement.
"Everything over this next month is about Herschel Walker and making sure we get the win there," Miller told Newsmax. "I'm advising the president to hold off until after the Georgia race, after Herschel Walker. Priorities A, B, and C need to be about Herschel right now, this is bigger than anything else in the country."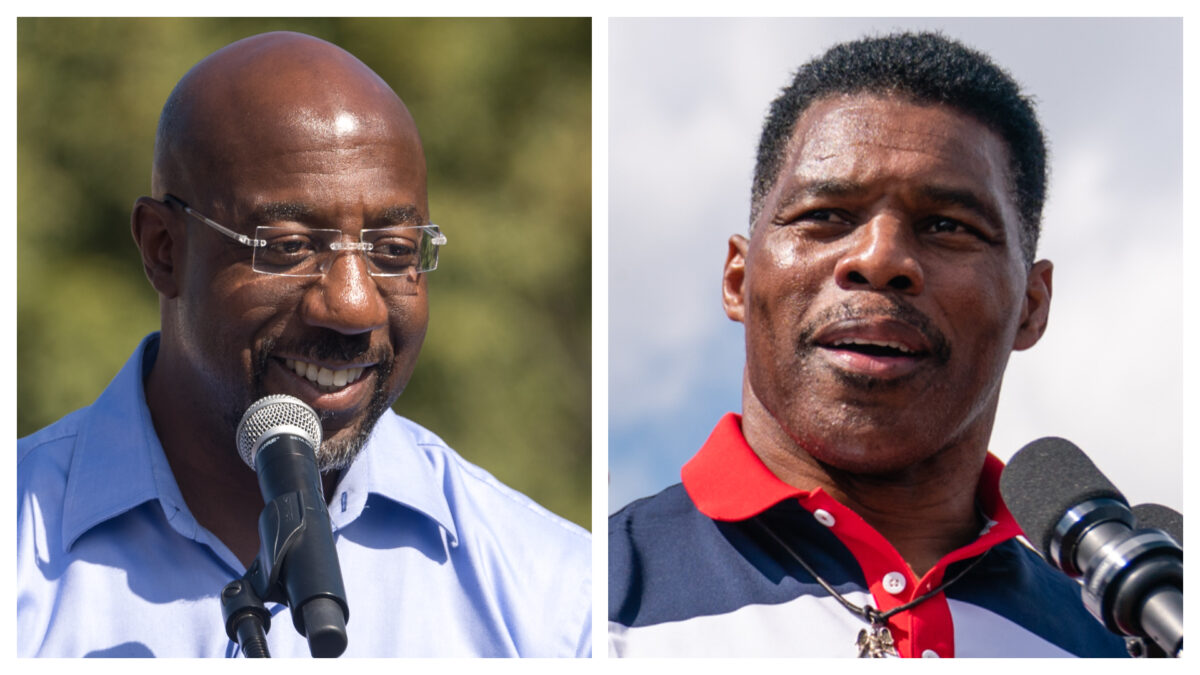 "I know there's a temptation to starting talking about 2024—no, no, no, no, no," McEnany told Fox News. The midterms are "not over," she added, saying all "Republican energy needs to go to grinding the Biden agenda to a halt, and that could go straight through the state of Georgia."
Warnock and Walker will meet in the runoff election after neither secured more than 50 percent of the vote. According to state election officials, Walker had 48.5 percent of the vote as compared to Warnock's 49.4 percent, while Libertarian candidate Chase Oliver obtained 2.1 percent. Some 35,000 votes separated the two leading candidates.
When asked if he would be involved in the runoff or make sure his political action committee spend money to support Walker, Trump said, "We have a lot of money."
"Herschel is a great guy," he added. "I will always help Herschel."
Trump also commented on the race in Pennsylvania, where Dr. Mehmet Oz lost to Democrat candidate and Lt. Gov. John Fetterman.
"Oz worked very hard, but there were forces against him," Trump said. "Oz is a great guy. He had a lot of immovable forces against him."