President Donald Trump suggested he's seen evidence pointing to the CCP virus originating at the Wuhan Institute of Virology, a top-level lab where researchers studied how coronaviruses jump from animals to humans.
'"Yes, I have," Trump told reporters at the White House Thursday when asked if he's seen anything that gives him a high degree of confidence the lab was the origin of the CCP (Chinese Communist Party) virus, a novel coronavirus from China.
When asked again by the reporter, "are you suggesting that maybe you have some evidence that this was not a naturally occurring virus?"
Trump replied, "No, we're going to see where it is. We're going to see where it comes from. … there's a lot of theories. But, yeah, we have people looking at it very, very strongly."
The virus emerged in Wuhan near the lab late last year.
The Office of the Director of National Intelligence said earlier Thursday that intelligence agencies concluded the virus wasn't manmade or genetically modified.
But the head of the U.S. intelligence community also said it's still probing whether the pandemic began as a result of an accident at the Wuhan lab.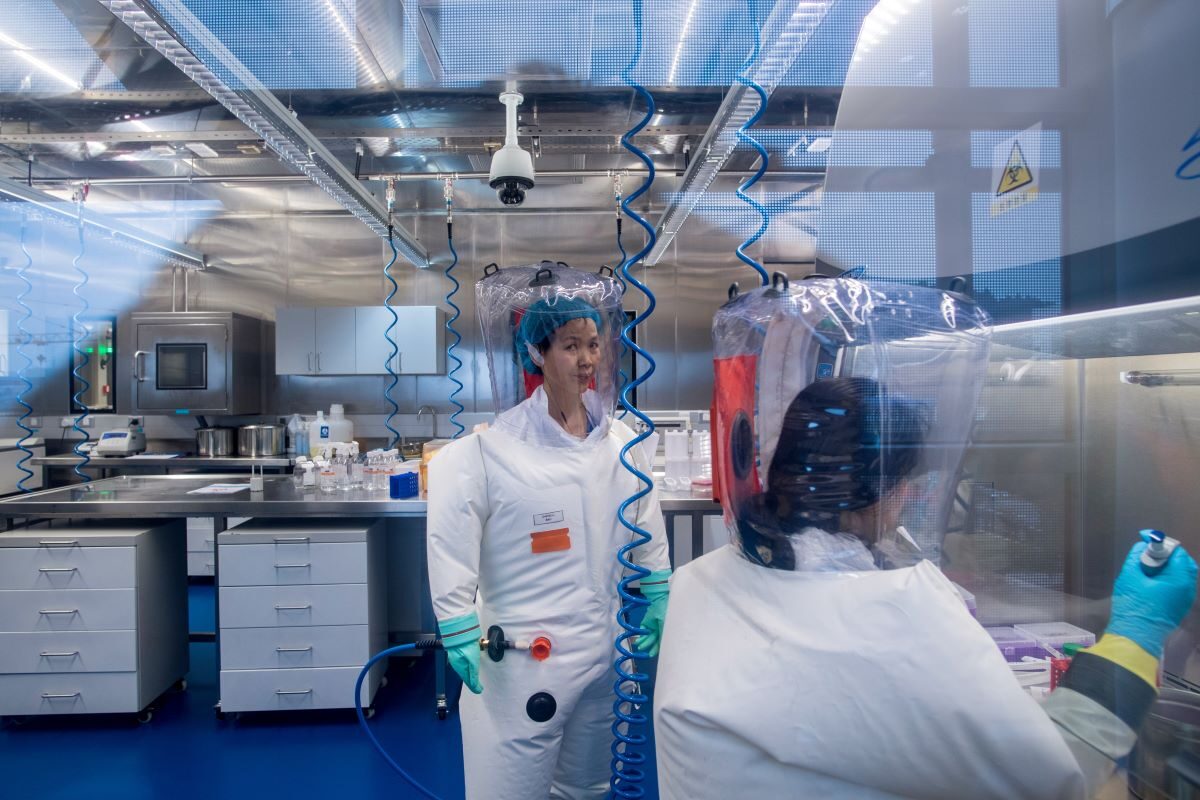 Trump said he couldn't comment on the statement, as he had not seen it.
Asked to detail the evidence he's seen supporting the theory the virus originated at the lab, he said: "I can't tell you that. I'm not allowed to tell you that."
When asked what Trump meant and whether officials wanted to add anything else to his remarks, The White House referred The Epoch Times to the National Security Council, which declined to comment.
Trump said that "we're still investigating for sure," Trump adviser Kellyanne Conway told reporters outside the White House on Friday.
"Whether it happened in a lab, or it happened at the wet markets, or it's bats, cats, that's all being investigated," she added. "The president, there's certain things he can't reveal, he won't talk about right now."
Asked whether Trump was saying the virus was created in the lab, Conway said no. "He didn't say that," she said.
The United States has not been able to gain access to the Wuhan Institute of Virology, according to Secretary of State Mike Pompeo. Chinese scientists have argued that the virus wasn't created or released, accidentally or on purpose, by the lab.
Trump said people in the scientific and intelligence communities, along with others, are looking "very strongly" at the different theories about the origins of the virus.
"And I think we're going to put it all together and I think we're going to have a very good answer eventually," he said.