WASHINGTON—U.S. President Donald Trump on Monday issued an executive order revoking limits imposed by predecessor Barack Obama on the transfer of surplus military equipment to local law enforcement agencies, the White House said.
Obama had curtailed the equipment transfer program after law enforcement officers using military-style armored vehicles and guns confronted protesters in Ferguson, Missouri, in 2014 following the fatal police shooting of a black teenager.
Trump's executive order said, "All executive departments and agencies are directed, as of the date of this order and consistent with Federal law, to cease implementing those recommendations and, if necessary, to take prompt action to rescind any rules, regulations, guidelines, or policies implementing them."
The Republican president has reversed or cut back many of his Democratic predecessor's policies since taking office in January.
The use of military equipment in Ferguson prompted a wider outcry over the use of war-fighting equipment by local law enforcement agencies in the United States.
After a review, Obama barred the military from transferring certain types of equipment to police or sheriff's departments, including tracked armored vehicles, armed aircraft or vehicles of any kind, .50-caliber firearms and ammunition, grenade launchers, bayonets and camouflage uniforms.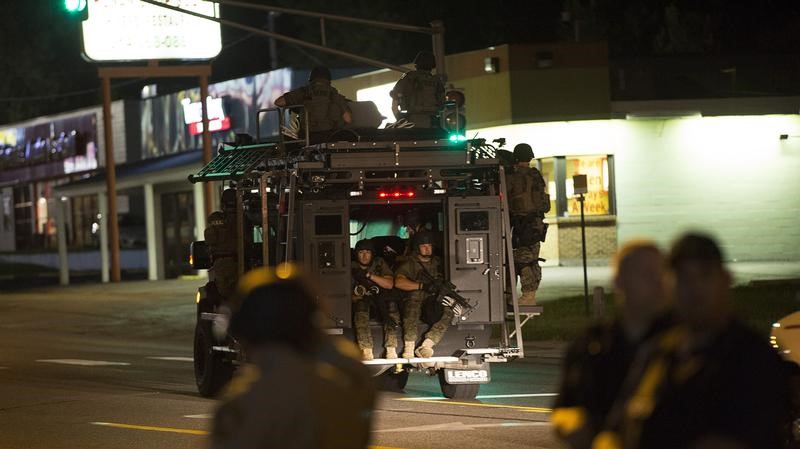 Obama also required law enforcement agencies to justify the need for items like helicopters and other aircraft, wheeled armored vehicles, unmanned drones, riot helmets and "flash-bang" grenades.
"These restrictions that had been imposed went too far," U.S. Attorney General Jeff Sessions told a meeting of the Fraternal Order of Police union in Nashville, Tennessee, earlier on Monday.
"We will not put superficial concerns above public safety. We will do our best to get you what you need." Sessions did not specify what those superficial concerns were.
Sessions said helmets and body armor available through the Defense Department program were the types of equipment that saved the life of a police officer during the 2016 Orlando, Florida, nightclub shooting. And helicopters and armored vehicles are vital to emergency and disaster response, he said.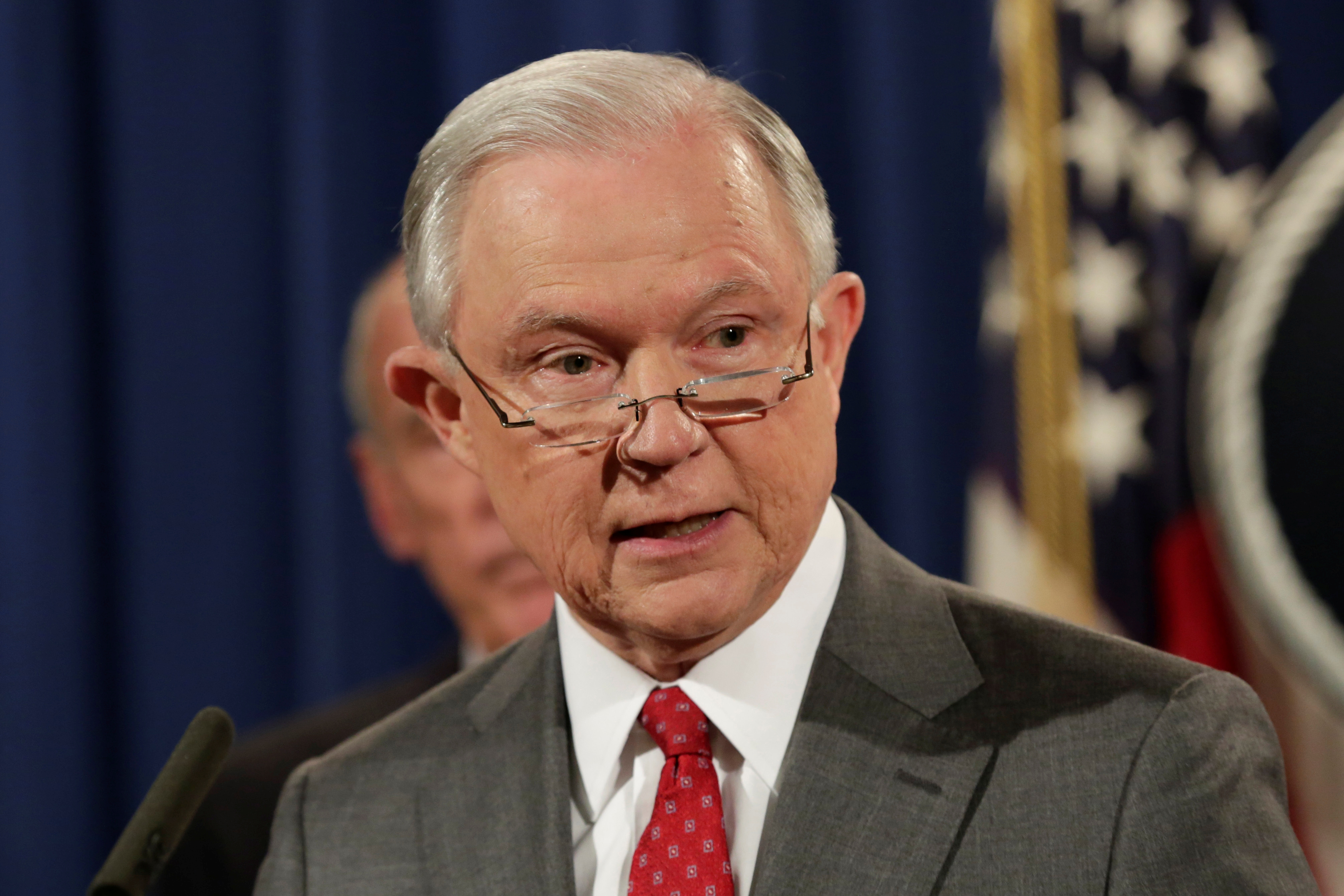 The Defense Department's law enforcement support program has transferred more than $6 billion worth of equipment to police agencies since its inception 25 years ago, Pentagon figures show.
By David Alexander