President Donald Trump praised U.S. missile defense equipment for shooting down a missile fired at Saudi Arabia's capital, Riyadh, on Nov. 4.
The missile was fired by Iranian-backed Houthi rebels in Yemen. It was intercepted by an American Patriot Missile Defense System.
A video of the incident shows several missiles fired toward the incoming missile before loud explosions can be heard. The incident took place near the airport in the capital Riyadh.
"Our system knocked the missile out of the air. That's how good we are. Nobody makes what we make, and now we're selling it all over the world," Trump said aboard Air Force One en route to Japan on Nov. 4.
Trump said that the missile fired from Yemen at Saudi Arabia equaled Iran taking a shot at Saudi Arabia.
"A shot was just taken by Iran, in my opinion, at Saudi Arabia," Trump said.
The Saudi-led coalition fighting in Yemen said that Iran had provided Yemen's Houthi rebels with the missile that was fired.
"The missile was launched indiscriminately to target the civilian and populated areas," said Turki al-Maliki, a spokesman for the Saudi-led military coalition in Yemen, in a statement. "Shattered fragments from the intercepted missile landed in an uninhabited area of the airport, and there were no injuries."
In a phone call with King Salman of Saudi Arabia, Trump discussed the threat of the Iranian-backed Houthi militias in Yemen and the missile attack.
"They emphasized the importance of countering extremist ideologies and championing moderation and tolerance," the White House said in a statement.
Saudi Arabia is currently investing $15 billion in the Terminal High-Altitude Area Defense (THAAD) system. The system is currently also deployed in South Korea and Japan in the event of a North Korean missile attack.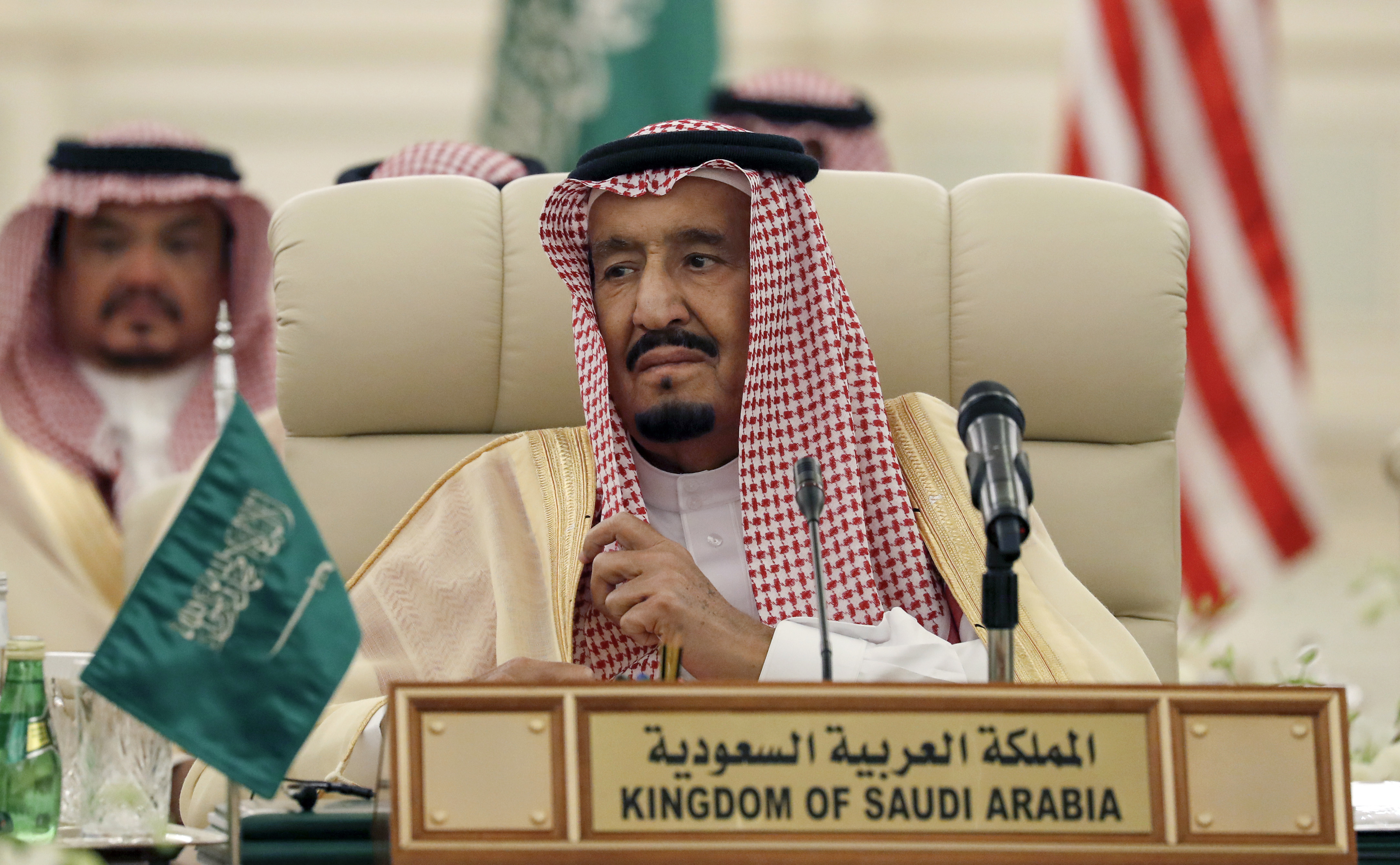 Trump has touted America's defense industry as the best military equipment producer in the world.
"One of the reasons our markets are so high and our defense companies are doing so well is I am demanding our allies and people we are working with that they buy our equipment," Trump said.
Trump said there are two advantages to America's allies buying American military equipment: they are buying the best equipment, and they are buying from the United States, which creates jobs.
In his phone call with King Salman, Trump thanked him for Saudi Arabia's support in fighting ISIS.
Since coming to office in January, the Trump administration has dealt a significant blow to ISIS. The terror group has now been driven from its Syrian stronghold of Raqqa and has been forced to disperse.
"Now, ISIS—the remnants—they go into Africa and other places and we're meeting them before they get there," Trump said.
King Salman also expressed his condolences for last week's terror attack in New York City.
Trump also asked Salman to "strongly consider" listing Saudi Arabia's national petroleum and natural gas company Aramco on a stock exchange in the United States.
"It's the Saudi Arabian oil company and it will be just about the biggest ever. … I want them to strongly consider the New York Stock Exchange or NASDAQ, or frankly, anybody else located in this country," Trump said.