President Donald Trump said during a private event on Thursday, Sept. 26, that the people who provided information to the so-called whistleblower who filed a complaint against him are not far away from spies.
The complaint was released on Thursday, a day after the full transcript of the call between Trump and Ukrainian President Volodymyr Zelensky was released.
Speaking at the event in New York, Trump noted that the person who filed the complaint, who is still anonymous at this point, did not directly hear or see a readout of the information he or she relayed.
"Basically, that person never saw the report, never saw the call, he never saw the call—heard something and decided that he or she, or whoever the hell they saw—they're almost a spy," Trump said, according to audio obtained by the Los Angeles Times from someone who attended the event.
"I want to know who's the person, who's the person who gave the whistleblower the information? Because that's close to a spy. You know what we used to do in the old days when we were smart? Right? The spies and treason, we used to handle it a little differently than we do now."
The whistleblower, who the inspector general of the intelligence community said seemed to have "arguable political bias … in favor of a rival political candidate," said in the complaint: "I was not a direct witness to most of the events described."
"However, I found my colleagues' accounts of these events to be credible," the person said, noting they spoke with "more than half a dozen U.S. officials."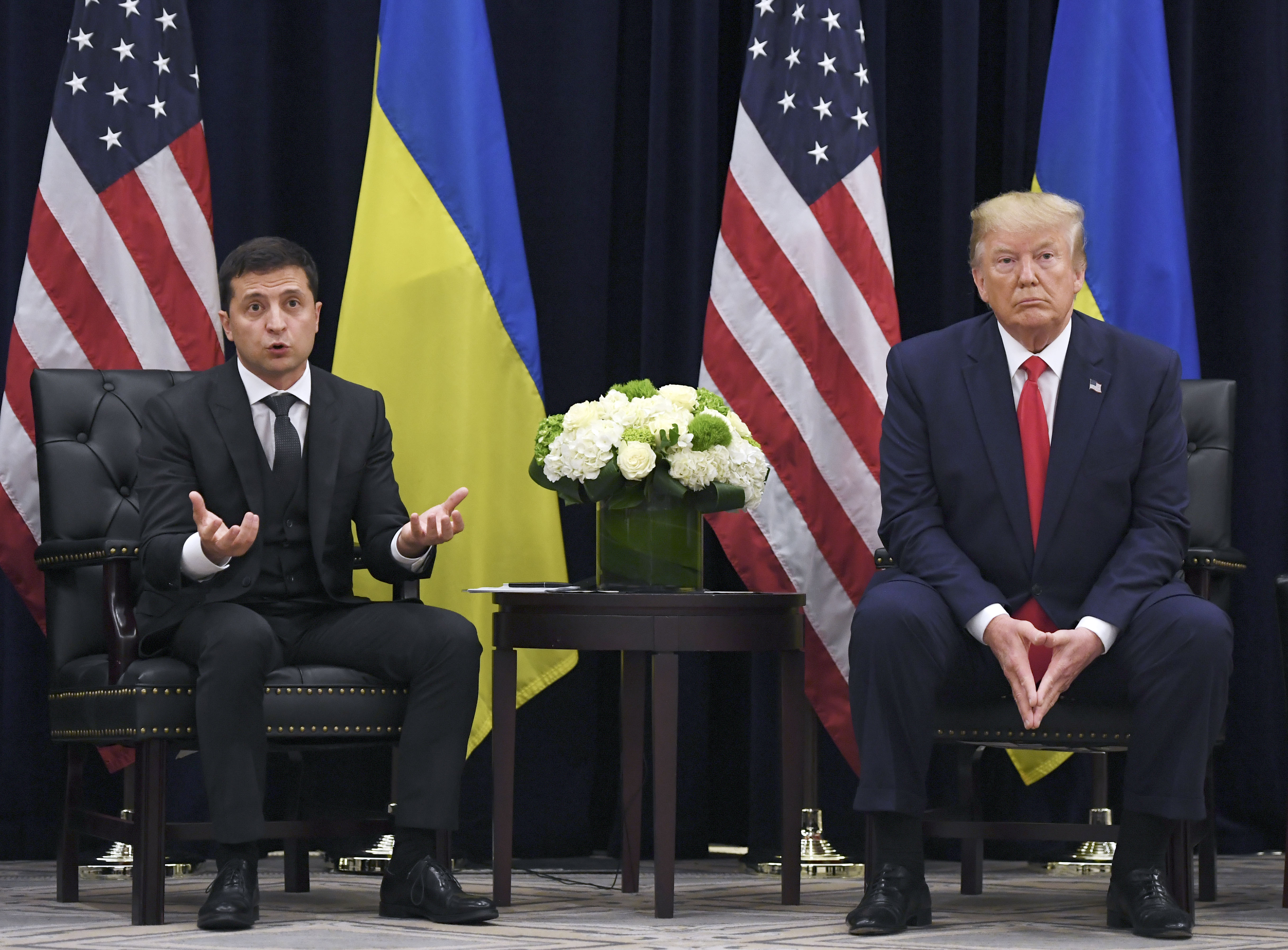 Trump at the event Thursday morning also criticized media outlets, saying "these animals in the press" before adding, "They're animals, some of the worst human beings you'll ever meet."
"They're scum," Trump added, reported the Los Angeles Times. "Many of them are scum, and then you have some good reporters, but not many of them, I'll be honest with you."
He later criticized Sen. Chris Murphy (D-Conn.), who told reporters he met with Zelensky earlier this month and pressured the Ukrainian leader not to investigate former Vice President Joe Biden.
"Democratic senators went over there and strong-armed the guy," Trump said, pretending to be Murphy for a moment. "'You better damn well do this or you're not going to get any money from Congress.' Oh, I see, that's OK?"
Trump then called Biden "dumb as a rock."
So you have Sleepy Joe and his kid, who's got a lot of problems, he got thrown out of the Navy—look, I'm not going to, it's a problem … so we won't get into why. He got thrown out of the Navy and now this kid goes into Ukraine, walks away with millions of dollars, he becomes a consultant for $50,000 a month and he doesn't know anything compared to anybody at this firm," Trump said.
"He's a stiff. He knows nothing. He's walking away with $50,000."