President Donald Trump said that Senate Majority Leader Mitch McConnell (R-Ky.) is free to make decisions about the pending impeachment trial in the Senate.
Speaking to reporters after a teleconference call with troops stationed around the world on Christmas Eve, Trump touted how zero Republicans voted for the impeachment articles and three Democrats voted against at least one article, also noting that Republicans hold the majority in the Senate.
House Speaker Nancy Pelosi (D-Calif.), Trump said, is "doing a tremendous disservice to the country" by withholding the articles from the Senate, where a trial will take place. Because a supermajority is required to convict Trump, he's expected to be acquitted.
"Ultimately, that decision is going to be made by Mitch McConnell. He has the right to do whatever he wants, he's the head of the Senate. People remember they treated us very unfairly, they didn't give us due process, they didn't give us a lawyer, they didn't give us anything. Now they come to the Senate, they want everything. You look back just two weeks, just look back at what they did," Trump said after being asked about his thoughts on Pelosi delaying the transmission of the articles.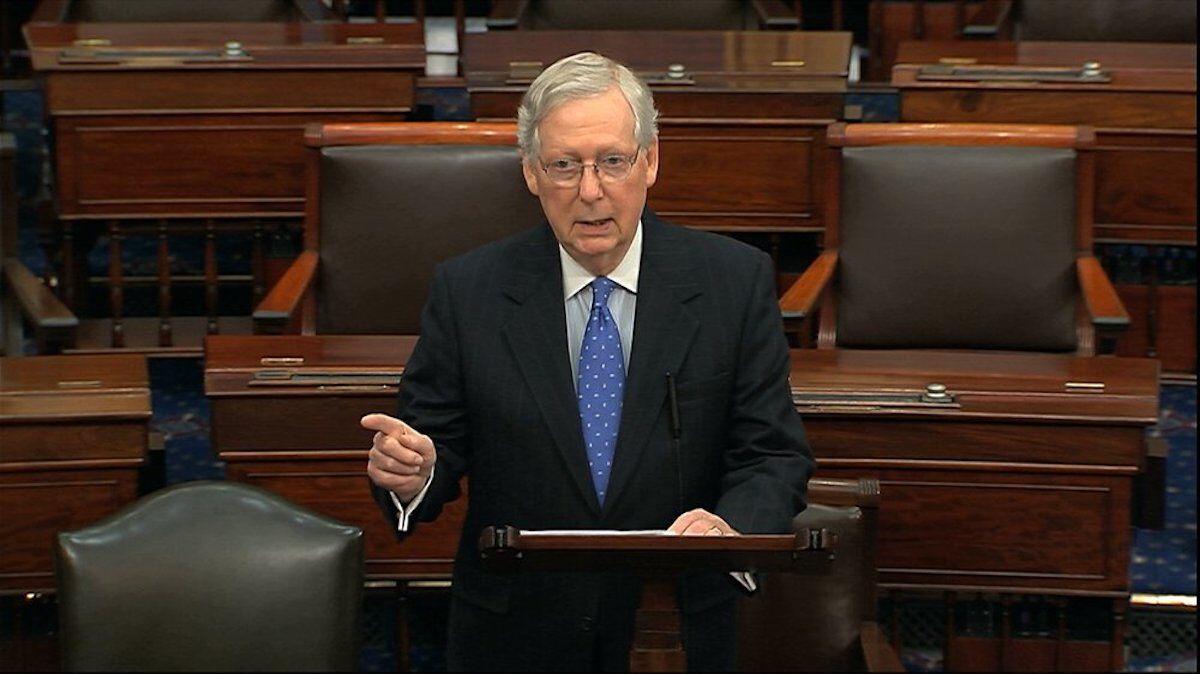 "We weren't entitled to witnesses, we weren't entitled to lawyers, we sat in a basement, they would leak everything. … They treated us worse than anybody's been treated, from a legal standpoint, in the history of the United States. … We have a perfect case, they had no case."
Democrats "had no evidence at all, no crime," Trump said. He criticized House Intelligence Chairman Adam Schiff (D-Calif.) while praising McConnell as a "very smart guy, very good guy, very fair guy."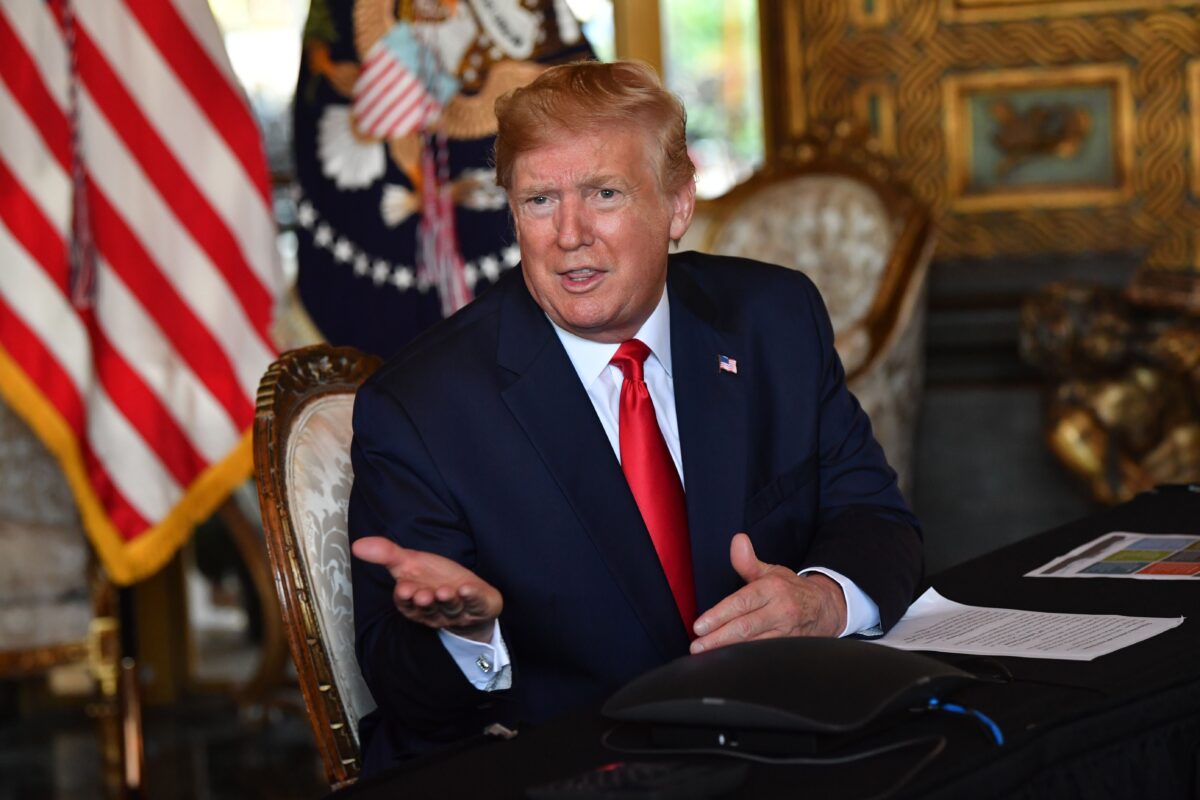 "But they treated us very unfairly and now they want fairness in the Senate. They ought to look back at the last year to see how they've hurt this country. Fortunately, we have a president that was able to plow through all of the stuff that went on and goes on. And also tremendous amounts of information are being written about, even by the fake news, concerning FISA, concerning the dirty cops," he added, referring to the recent report from Department of Justice Inspector General Michael Horowitz that found significant errors in applications made to spy on Trump's campaign aide Carter Page.
Trump said Attorney General William Barr and others are working on the case.
"If you just go by what you see in the papers, it's incredible what's going on. We had dirty cops, we had people spying on my campaign. They did terrible things, the likes of which have never been done in the history of our country," he said.