President Donald Trump said that former Vice President Joe Biden "is not playing with a full deck" in reference to Biden's gaffe in Iowa on Aug. 8.
Biden said that "poor kids are just as bright and talented as white kids."
Trump mentioned the gaffe to reporters outside the White House on Friday: "He made that comment, I said, 'Whoa!'"
"This is not somebody you can have as your president, but if he got the nomination, I'd be thrilled," he said. "Joe Biden can't answer a simple question; something's gone wrong with him."
Trump on Biden's "poor kids" comment: "Joe Biden is not playing with a full deck. This is not somebody you can have as your president." https://t.co/idScOroOzN pic.twitter.com/0n8TbU2wSi

— CBS News (@CBSNews) August 9, 2019
"Donald Trump is desperate to change the subject from his atrocious record of using racism to divide this country," Biden spokeswoman Kate Bedingfield said in response to Trump.
"Vice President Biden misspoke and immediately corrected himself during a refrain he often uses to make the point that all children deserve a fair shot, and children born into lower-income circumstances are just as smart as those born to wealthy parents," she added.
Trump, 73, and Biden, 76, have repeatedly traded shots since the former VP announced he was running for president earlier this year.
Biden attacked Trump at the Iowa State Fair on Thursday, telling a crowd: "I believe everything the president's said and done encourages white supremacists."
A day prior, he accused the president of "fanning the flames of white supremacy."
Biden kicked off his campaign in April accusing Trump of drawing "a moral equivalence" between the groups that clashed in Charlottesville. Confronted at the state fair with the fact that Trump specifically condemned neo-Nazis and white nationalists after the clashes, Biden said, "No."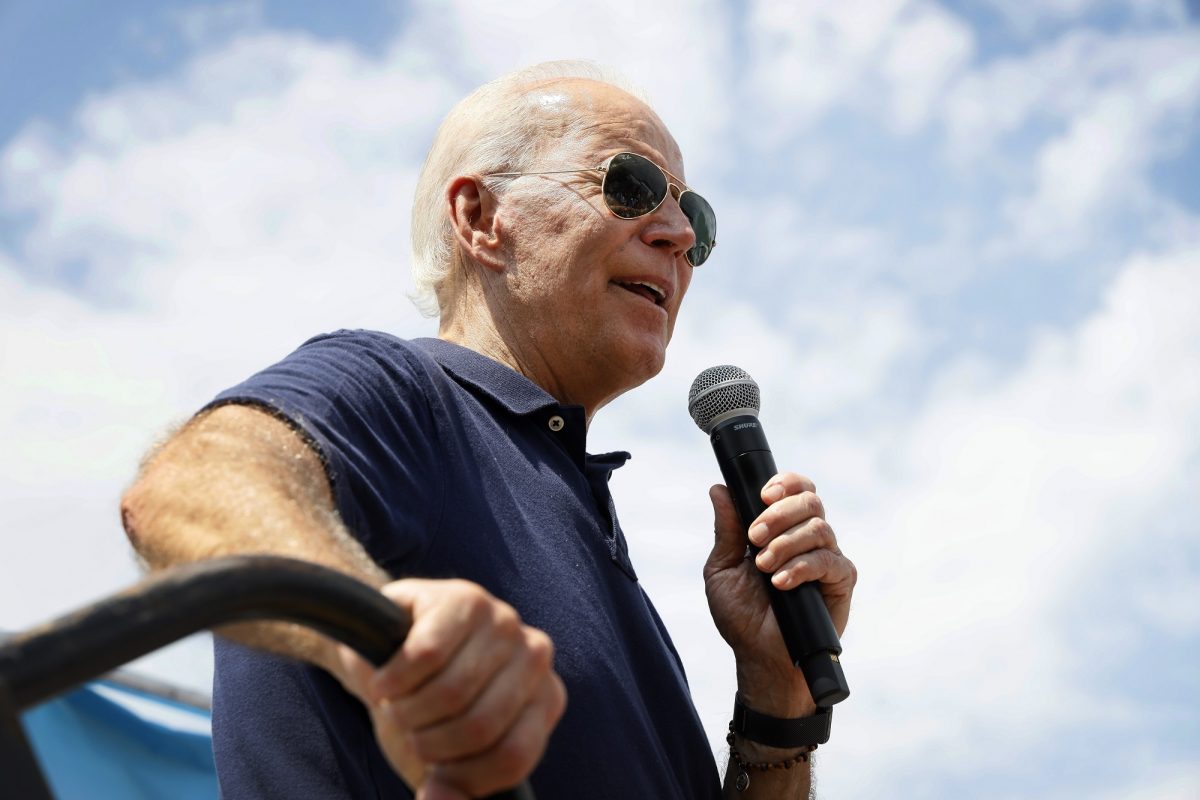 The attacks ramped up in June, with Biden slamming Trump over the trade war with China.
"He thinks he's being tough. Well, it's easy to be tough when someone else is feeling the pain. How many farmers across this state and across this nation have had to face the prospect of losing their business, of losing their farm because of Trump's tariffs?" Biden said.
Trump responded by calling Biden mentally weak and saying he lacked energy. "I call him '1 percent Joe' because until Obama came along he didn't do very well," he added, referring to his two failed presidential runs.
After Biden reversed a position he held since 1976 on federal funding for abortions, Trump said that the former VP "has recalibrated on everything."
"Everything he's says he's taken back two weeks later because he's getting slammed by the Left. And he's stuck with this stuff. He's really stuck with it," the president added.
Biden said in July that Trump is a bully and said he once dealt with such a bully by hitting him.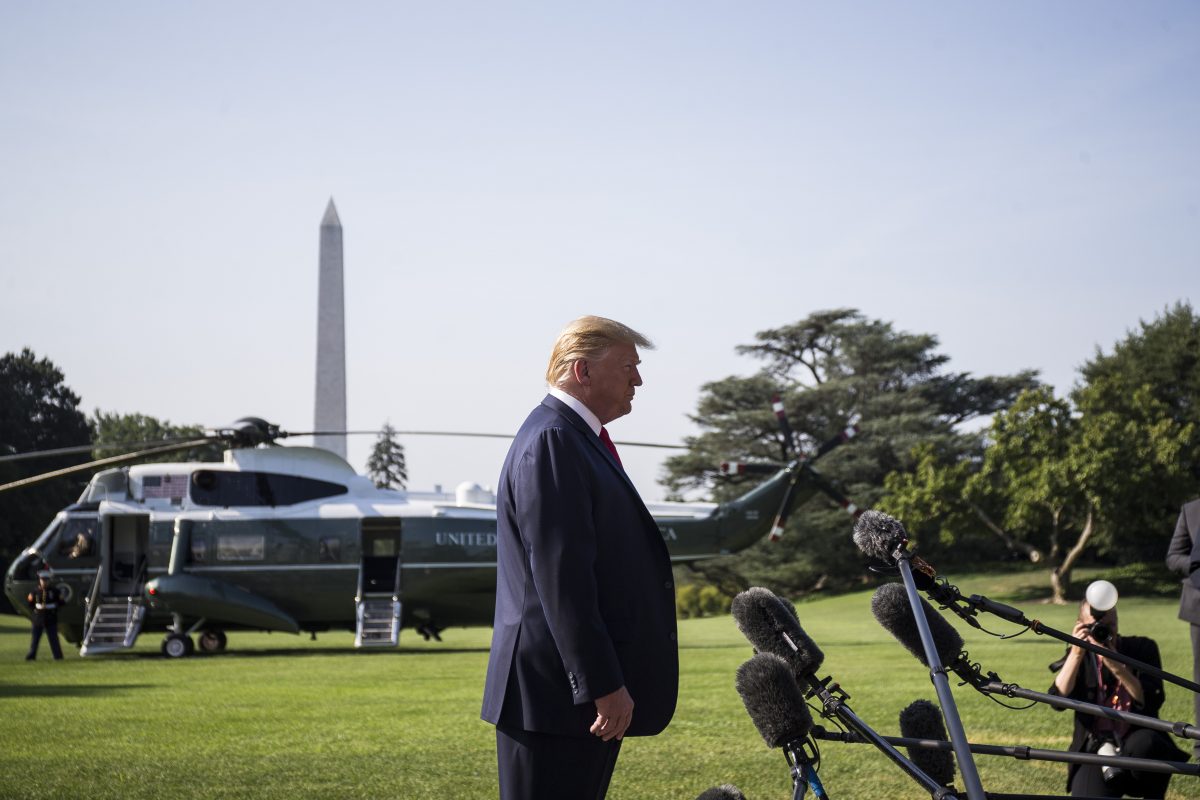 "You walk behind me in a debate, come here man. You know me too well. The idea that I'd be intimidated by Donald Trump?" Biden told CNN.
"He's the bully that I knew my whole life. He's the bully that I've always stood up to. He's the bully [that] used to make fun [of me] when I was a kid and I stutter and I'd smack him in the mouth."
Trump told reporters he doesn't agree before hitting Biden on the Obama administration's relationship with China.
"You look at what Joe Biden has done with China, we've lost our shirts with China, and now China is dying to make a deal," Trump said. "We're taking, by the way, billions and billions of dollars in tariffs are coming in and China's paying for it, not our people. So if you look at what he's done, and if you look at what we've straightened out—I call it the Obama-Biden mess."
"We're straightening it out, whether it's North Korea—You were going to end up in a war with North Korea, as sure as you're standing there, and now the relationship is a good relationship, we'll see what happens," he added.