President Donald Trump addressed reports alleging the United States would pull several thousand soldiers out of Iraq, saying it's not going to happen in the near future while stressing that the country would suffer following the death of Iranian Gen. Qassem Soleimani.
"It's the worst thing that could happen to Iraq" for the U.S. to withdraw now, Trump told reporters in the White House as he met with Greek Prime Minister Kyriakos Mitsotakis.
"That would mean that Iran would have a much bigger foothold" in the country, Trump said, adding that he believes the Iraqi people wouldn't want to see Iran overseeing their affairs. "They're neighbors," he said.
Trump, who has long been a critic of the 2003 U.S. invasion of Iraq, again said that his administration would like to see the country handle its own security.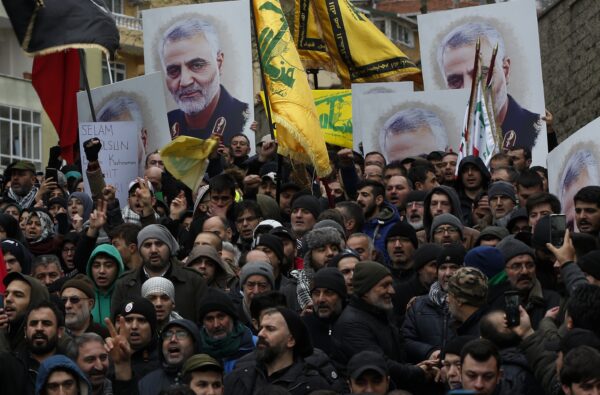 "At some point, we want to get out, but this isn't the right point," the president added. He said the United States would want to be reimbursed for the cost of the U.S. Embassy in Baghdad as well as other costs related to fighting the ISIS terrorist group.
There were questions about whether the U.S. would leave Iraq after a letter surfaced that appeared to tell military officials in Iraq that American forces were moving to depart the country. But Defense Secretary Mark Esper and Army General Mark Milley, chairman of the Joint Chiefs of Staff, both stressed on Monday and Tuesday that it was a draft letter that should have never been sent.
Trump said he knew nothing about the letter but suggested it was a hoax.
Esper said Tuesday he hasn't received any request from Iraqi leaders to withdraw troops. He said that Soleimani was just days away from attacking American assets in the region.
"To the best of my knowledge, I haven't received any communication from (Iraq's prime minister) or the Iraqi government about the legislation, or about an order or a request to withdraw U.S. forces," Esper said.
Soleimani was the head of the Iranian Quds Force, an intelligence agency that was labeled a terrorist organization by the U.S. Department of State. He has been blamed for the deaths of numerous Americans over the years.
In response to pushback from Democrats in Congress and 2020 presidential candidates, the White House did Americans "and a lot of countries a big favor" by taking out Soleimani, Trump told reporters.