Former President Donald Trump said Wednesday, hours after the death of Rush Limbaugh was announced, that he will not try to replace the popular radio host.
"There's a lot of people that are mentioning that and no, it's not anything I've thought about. But he'd be a hard one to replace. You know, we talked to a friend of yours, Sean Hannity, he said, 'He's irreplaceable.' And I view that too. I say he's irreplaceable," Trump said during an interview with Newsmax TV.
"You wouldn't want to follow Rush, it's the old story, you get somebody like that, you don't want to follow him, because some things just can't be done. He was unique."
Trump repeatedly called Limbaugh "irreplaceable" during an earlier interview on Fox News, saying: "He had an audience that is massive. He would just talk for two hours or three hours, just talk. That's not an easy thing to do."
Limbaugh once told the former president that he did study hard before going on air, Trump also said.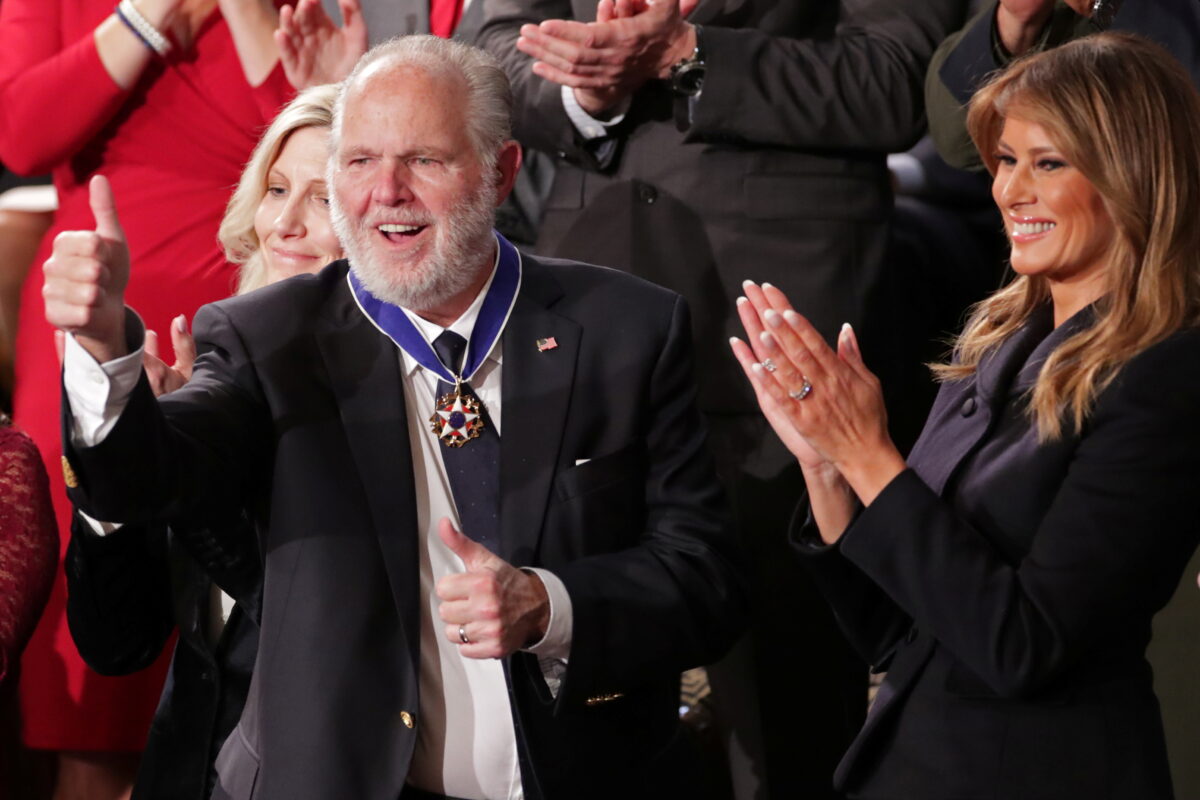 "Actually, the big secret, he did work hard. I would ask them, 'When you go on, do you just go on and wing it?' And he goes, 'No, I actually worked very hard to, to learn about the current events, mostly, largely.' But he said 'I worked very hard for every show.' And he did. He did. I always thought maybe he didn't, but he did," Trump told Newsmax.
Trump showed his appreciation for the longtime radio host in 2020, when he awarded him the Presidential Medal of Freedom.
The White House at the time described Limbaugh as a "legendary radio host with millions of loving fans."
"Here tonight is a special man beloved by millions of Americans," Trump said in his State of the Union speech before Limbaugh was draped with the medal by First Lady Melania Trump.
Trump sat down with Limbaugh for a lengthy interview last year, telling him that he was "a fantastic man, a friend of mine."
"It's an honor to be with you for two hours. You have no idea. It's a great honor," Trump added later.
Limbaugh, 70, died at his home in Palm Beach, Florida, his wife said on his radio show on Wednesday morning.
Limbaugh was diagnosed in 2020 with late-stage lung cancer.