President Donald Trump accused New York Attorney General Letitia James of "deliberately mischaracterizing" the details of a $2 million settlement reached on Thursday.
New York Judge Saliann Scarpulla ruled that Trump must pay $2 million as part of a settlement he, the Trump Foundation, and James's office reached in a lawsuit alleging Trump misused his charitable foundation during the 2016 campaign.
Scarpulla said Trump let his campaign hold a foundation fundraiser in January 2016 and used it "to further Mr. Trump's political campaign."
The foundation received $2.8 million from the fundraiser and the money "did ultimately reach their intended destinations, i.e., charitable organizations supporting veterans," Scarpulla ruled.
Instead of the entire $2.8 million that James's office pushed for, Scarpulla ordered Trump to pay $2 million. She also declined a statutory penalty of $5.2 million that James's office wanted the president to pay.
James celebrated the ruling on Wednesday.
"We've secured a court order forcing President Trump to pay $2M in damages after admitting to illegally using the Trump Foundation to help him intervene in the 2016 presidential election and further his own political interests. No one is above the law," she said in a statement.
In another statement, she wrote, "The court's decision, together with the settlements we negotiated, are a major victory in our efforts to protect charitable assets and hold accountable those who would abuse charities for personal gain. My office will continue to fight for accountability because no one is above the law—not a businessman, not a candidate for office, and not even the President of the United States."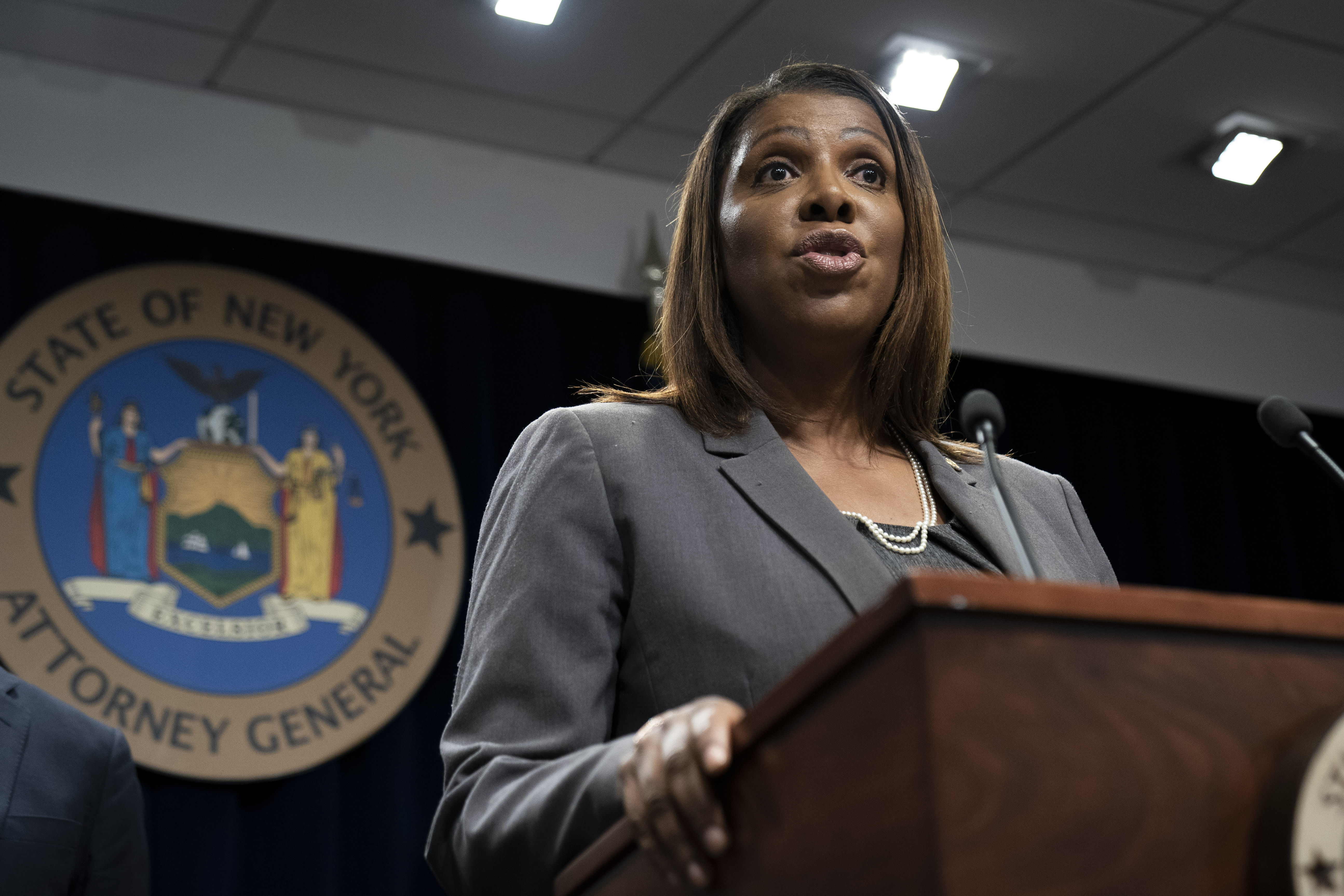 Trump accused James of twisting what actually happened.
"I am the only person I know, perhaps the only person in history, who can give major money to charity ($19M), charge no expense, and be attacked by the political hacks in New York State. No wonder why we are all leaving!" he wrote.
"Every penny of the $19 million raised by the Trump Foundation went to hundreds of great charitable causes with almost no expenses. The New York Attorney General is deliberately mischaracterizing this settlement for political purposes. In fact, the court rejected the Attorney General's frivolous request for statutory penalties, interest, and other damages."
Trump said James was following the "politically motivated harassment" pattern set by former attorneys general Eric Schneiderman, who resigned over sexual assault accusations, and Barbara Underwood.
"James, who does not acknowledge that we gave 100 percent of the funds to great charities, but refuses to investigate the Clinton Foundation with all of its problems," Trump said. "All they found was incredibly effective philanthropy and some small technical violations, such as not keeping board minutes."
The president said he was "happy to donate" the $2 million the judge ordered to eight charities, including the Children's Aid Society, the United Negro College Fund, and the U.S. Holocaust Memorial Museum.