President Donald Trump moved on Nov. 14 to have a court dismiss a lawsuit filed by Charles Kupperman, a former aide to ex-National Security Adviser John Bolton, arguing Congress cannot compel Trump's immediate advisers to testify about their official duties.
Democrats want Kupperman to testify in the impeachment inquiry while White House lawyers advised him not to comply with the inquiry, prompting the suit, which asked a federal judge to decide which party to obey.
House Democrats originally subpoenaed Kupperman but later withdrew the subpoena and asked the judge to dismiss the suit, which the judge declined to do.
Now Trump is asking the judge to dismiss Kupperman's suit, claiming executive privilege in the case.
"President Donald J. Trump, in his official capacity as President of the United States, hereby respectfully moves to dismiss Plaintiff's complaint pursuant to Rules 12(b)(1) and 12(b)(6) of the Federal Rules of Civil Procedure or for summary judgment pursuant to Rule 56 of the Federal Rules of Civil Procedure," according to the filing.
Trump said Kupperman and Bolton were presented with most national security issues when they were working for the administration.
"Dr. Kupperman was responsible for amassing and integrating information and advice from all pertinent Executive Branch agencies and officials, and making recommendations to NSA Bolton and/or the President, on virtually all issues of national security requiring decision-making by the President," Joseph Hunt, assistant attorney general, and James Burnham, deputy assistant attorney general, wrote (pdf).
Kupperman met with Trump multiple times a week and was present for most of Trump's meetings and calls with foreign leaders.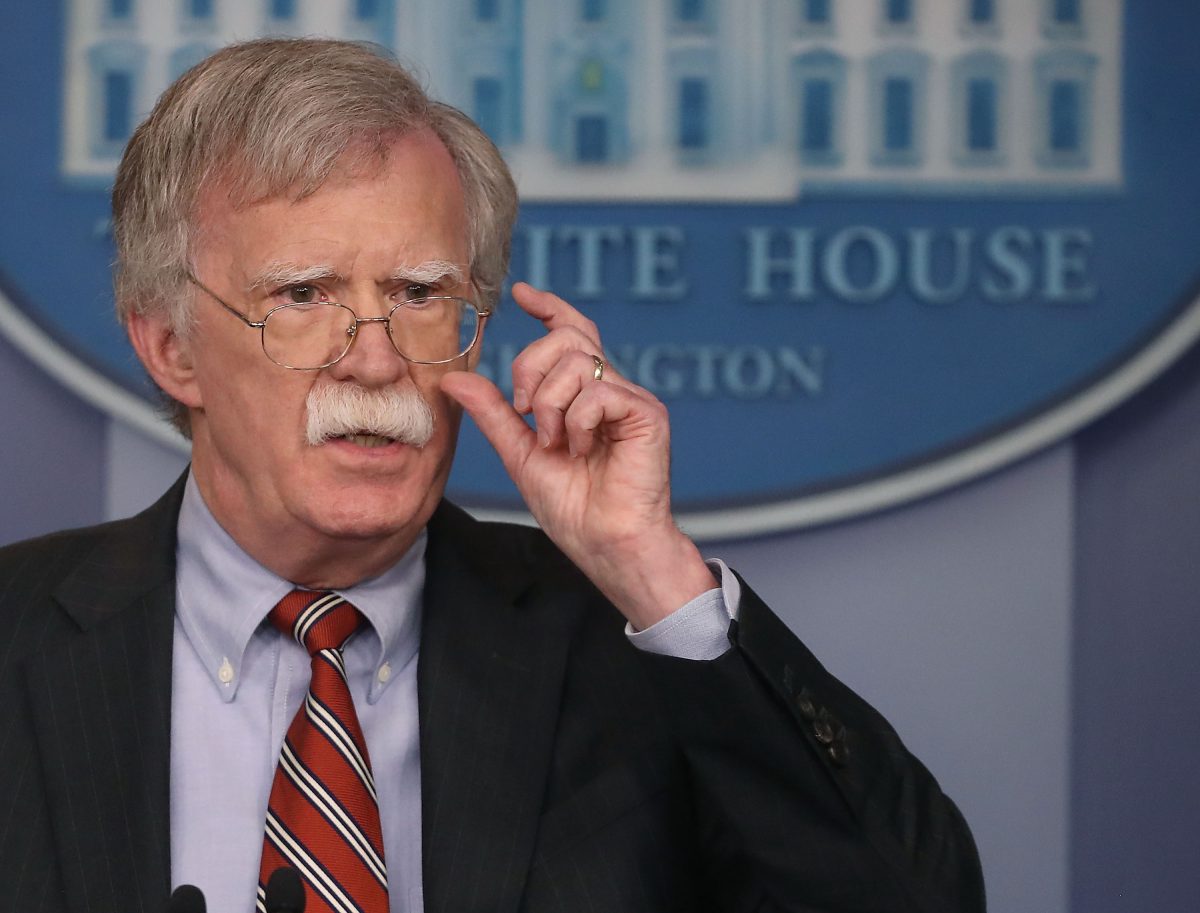 "Kupperman seeks an opinion from this court on whether the President's senior-most advisors share the President's absolute immunity from testimonial compulsion by Congress. Although the answer to that critical question is undoubtedly 'yes,' Dr. Kupperman has no business asking this Court to answer it," the attorneys wrote.
"To start, this sui generis action—an attempt to leverage an inter-branch dispute into an interpleader action—rests on a false premise: Although Dr. Kupperman claims that he needs this Court's guidance as to whether he should comply with the House's attempt to subpoena his testimony, he already knows the answer. He should follow the directive of his former employer (the President) to not testify pursuant to the President's invocation of Dr. Kupperman's absolute immunity from testimonial compulsion."
Hunt and Burnham said that no senior White House official has been compelled to testify before Congress because it would "allow Congress to encroach upon the independence and autonomy of the Presidency" by revealing the president's thinking.
Kupperman has also not established any basis for federal jurisdiction, according to the filing, and lacks standing to pursue his claims.
House Democrats entered a filing (pdf) later on Thursday again asking Senior U.S. District Judge Richard Leon, a President George W. Bush appointee, to dismiss the lawsuit.
They argued that since the subpoena has been withdrawn, any injury that Kupperman "once alleged has been eliminated and will not recur."
They also said the court lacks jurisdiction over House Democrats, citing sovereign immunity, before asserting Trump's directive that Kupperman not testify "has no basis in law."