President Donald Trump met with his national security and top military leaders to discuss military options against North Korea on Tuesday.
The White House said in a statement that the president was provided with several military options against the North Korean regime.
"The briefing and discussion focused on a range of options to respond to any form of North Korean aggression or, if necessary, to prevent North Korea from threatening the United States and its allies with nuclear weapons," the White House statement said.
Secretary of Defense Gen. James Mattis and Chairman of the Joint Chiefs of Staff Gen. Joseph Dunford provided the president with the briefing.
Just a day earlier, Mattis said that the army should "be ready" in the scenario of a war with North Korea.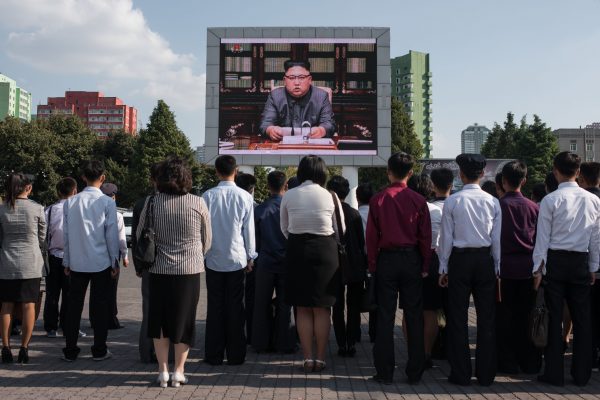 "It is right now a diplomatically led, economic-sanction-buttressed effort to try to turn North Korea off this path," Mattis said at the annual meeting of the Association of the United States Army on Monday.
However, Mattis stressed the importance of the U.S. military being ready for such a conflict if it arises.
"There's one thing that the U.S. army can do, and that is you've got to be ready to ensure that we have military options that our President can employ if needed," Mattis said.
Army Chief of Staff Gen. Mark Milley said in response to Mattis' comments that the army has been tasked to prepare for war with North Korea.
"Secretary Mattis just yesterday very clearly tasked the United States Army to be ready. His words were carefully chosen," Milley said. "So our No. 1 task, bar none, remains readiness. Readiness for what? It's readiness for war."
North Korea has escalated threats against the United States and its allies in recent months. Last month North Korea's foreign minister said that his country would shoot down any U.S. planes over international airspace on the Korean peninsula.
Earlier this month the North Korean state media threatened U.S. ally Japan with "nuclear clouds. The regime also threatened South Korea with the use of nuclear weapons.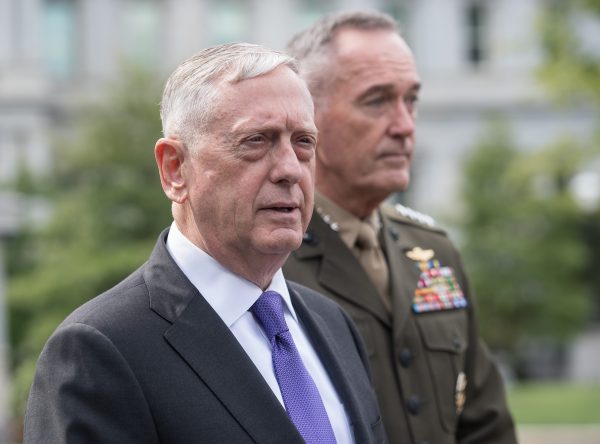 Trump has criticized diplomatic efforts by previous U.S. administrations, saying they were unable to stop the North's nuclear program.
Trump has said "only one thing" will work when it comes to the regime.
North Korea stepped up the development of its nuclear program after Kim Jong Un came to power in 2011, and the communist state now says the program is nearing completion.
Trump dismissed claims that the U.S. was on its way to World War III while speaking to reporters ahead of a meeting with Henry Kissinger on Tuesday.
"We were on the wrong path before. All you have to do is take a look. If you look over the last 25 years through numerous administrations, we were on a path to a very big problem—a problem like this world has never seen," Trump said.