WASHINGTON—Russia's top diplomat met President Donald Trump on Wednesday and praised the U.S. administration as problem solvers.
The talks with Foreign Minister Sergei Lavrov were the highest-level public contact between Trump and the government of Russian President Vladimir Putin since the Republican took office on Jan. 20.
While not unprecedented, it is a rare privilege for a foreign minister to be received by a U.S. president for a bilateral meeting in the White House.
Trump described his talks with Lavrov as "very, very good." When asked whether the Comey dismissal had affected his meeting, Trump said, "not at all." He and Lavrov said they discussed the civil war in Syria, where Russia backs President Bashar al-Assad.
"We want to see the killing, the horrible killing, stopped in Syria as soon as possible and everyone is working toward that end," Trump told reporters.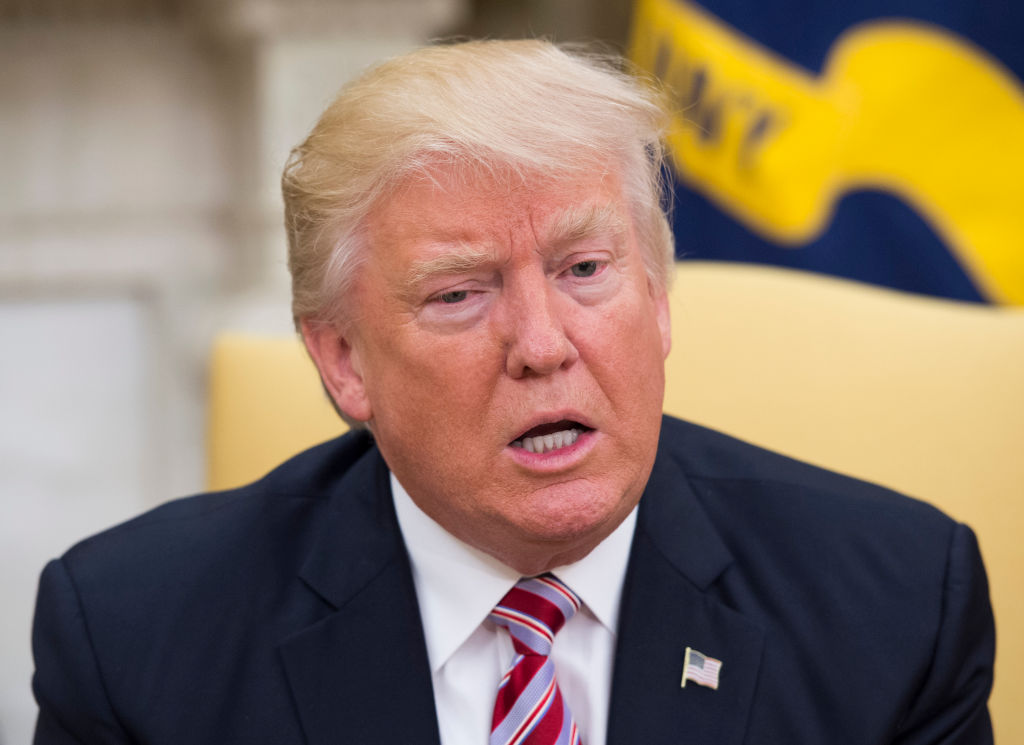 Lavrov, who earlier met with Secretary of State Rex Tillerson, said his discussions with members of the Trump administration had convinced him they were people who wanted to cut deals and solve problems.
"Now our dialogue is free of the ideologisation that was characteristic of the Obama administration," Lavrov said. "The Trump administration, and the president himself, and the secretary of state, I was persuaded of this once again today, are people of action."
Related Coverage
U.S. intelligence agencies concluded in a January report that Putin had ordered an effort to disrupt the 2016 election that included hacking into Democratic Party emails and leaking them, with the aim of helping Trump.
Russia denies the allegations. Blaming "fake information," Lavrov said:
"I believe that politicians are damaging the political system of the U.S., trying to pretend that someone is controlling America from the outside."
The Trump administration denies claims of collusion with Russia.
Wednesday's meetings followed talks Tillerson held with Putin last month in Moscow.

Tensions in the relationship grew following U.S. air strikes against a Syrian airfield in April in response to a chemical weapons attack that Washington blamed on Assad.
Trump underscored "the need for Russia to rein in the Assad regime, Iran and Iranian proxies," the White House said. Lavrov said the meeting mainly focused on ideas of de-escalation zones in Syria.
Earlier, as Tillerson and Lavrov posed for photographs, Lavrov sarcastically acknowledged the abrupt dismissal of Comey.
Asked by a reporter if the firing would cast a shadow over his talks, Lavrov replied in a sarcastic tone: "Was he fired? You're kidding. You're kidding."