Spokespersons for President Donald Trump's campaign and the campaigns of Georgia's two U.S. senators say they condemn threats against state officials.
The statements came after Gabriel Sterling, the state's voting implementation systems manager, referenced comments made by Trump campaign attorney Joe DiGenova and said a technology worker in Gwinnett County received death threats because members of the public believed he committed fraud.
"Mr. President, you have not condemned these actions or this language. Senators, you have not condemned this language or these actions. This has to stop. We need you to step up. And if you take a position of leadership, show some," Sterling, who works for Secretary of State Brad Raffensperger's office, said at a press conference on Tuesday.
"Someone's going to get hurt. Someone's going to get shot. Someone's going to get killed. And it's not right," he added later.
In response, Trump campaign communications director Tim Murtaugh told news outlets: "The campaign is focused on ensuring that all legal votes are counted and all illegal votes are not. No one should engage in threats or violence, and if that has happened, we condemn that fully."
Stephen Lawson, a spokesman for the campaign of Sen. Kelly Loeffler (R-Ga.), added: "Like many officials, as someone who has been the subject of threats, of course Senator Loeffler condemns violence of any kind. How ridiculous to even suggest otherwise."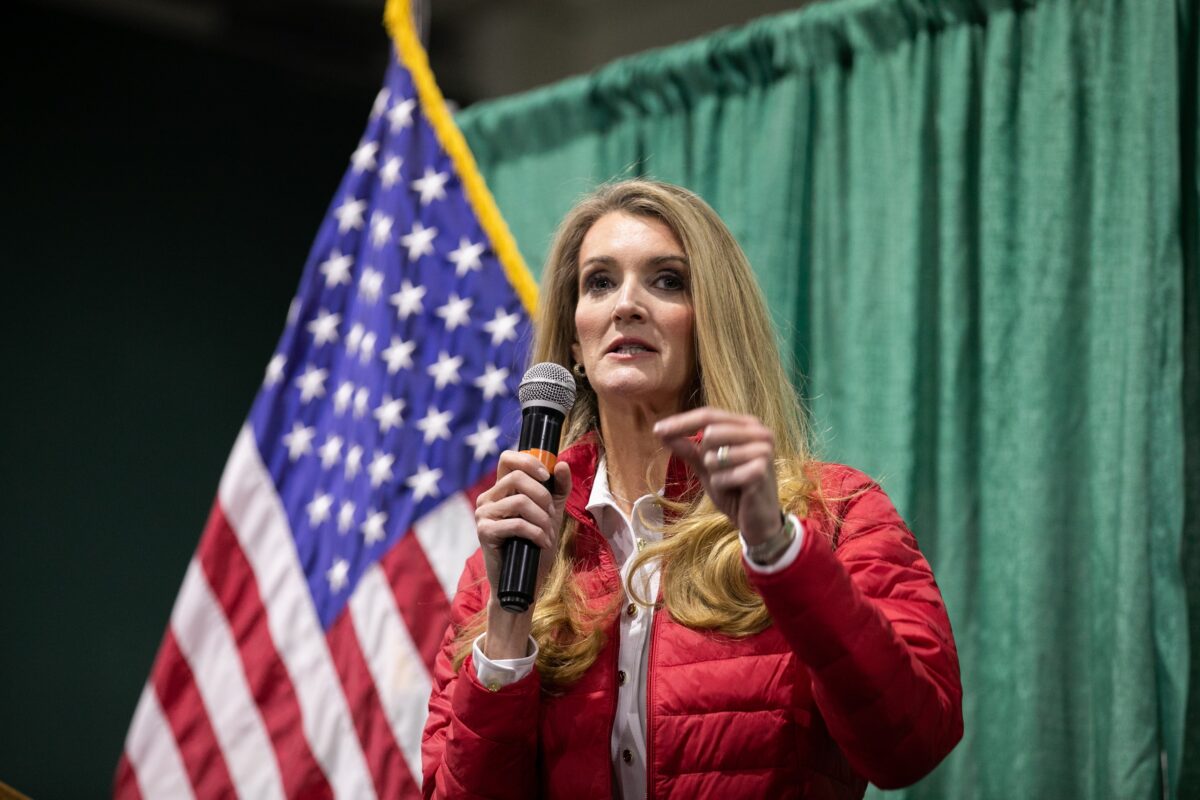 "We also condemn inaction and lack of accountability in our election system process—and won't apologize for calling it out. Senator Loeffler will continue fighting to ensure we have a fair, trusted, and accurate election because the future of our country is at stake," Lawson said.
A spokeswoman for the campaign of Sen. David Perdue (R-Ga.) told news outlets that the senator condemns violence of any kind against anybody.
We won't apologize for addressing the obvious issues with the way our state conducts its elections. Georgians deserve accountability and improvements to that process—and we're fighting to make sure the January 5th election is safe, secure, transparent, and accurate," she added.
The senators, who are both facing runoff elections early next year, previously called for Raffensperger to step down, citing the number of irregularities that occurred during the election and subsequent recounts. Raffensperger, a Republican, has refused to resign.
Sterling said the secretary's family had caravans coming to their house and has experienced people trespassing on their property. Raffensperger's wife has received sexualized threats on her cellphone, he said. Sterling said he has police protection outside his own house.
"Yes, fight for every single vote. Go through your due process, we encourage you—use your First Amendment. That's fine. Death threats, physical threats, intimidation—it's too much. It's not right. We've lost the moral high ground to claim that it is," Sterling said. He added later: "I can't begin to explain the level of anger I have right now over this, and every American, every Georgian, Republican and Democrat alike, should have that same level of anger."
Raphael Warnock, an Atlanta pastor who is running against Loeffler, said Wednesday that "there's no place for violence in our democracy" and called for the senator "to put an end to the dangerous attacks on our elections."