WASHINGTON—U.S. President Donald Trump floated a plan to fine Chinese telecoms firm ZTE and shake up its management on May 22, as his administration considered rolling back more severe penalties that have crippled the firm.
Trump's proposal to ease penalties on ZTE ran into resistance in Congress, where Republicans and Democrats accused the president of bending to pressure from Beijing to ease up on a company that has admitted to violating sanctions on Iran.
Speaking at the White House, Trump said U.S. technology companies have been hurt by an April Commerce Department decision that prohibits them from selling components to China's second-largest telecommunications equipment maker. ZTE shut down most of its production after the ruling was announced.
"They can pay a big price without necessarily damaging all of these American companies," Trump said.
Trump said ZTE may instead face a fine of up to $1.3 billion, new management, and a new board of directors, though it was not clear whether he had the legal authority to impose new financial penalties.
That drew a quick response from Republicans and Democrats in Congress.
Some 26 senators, including the chamber's top Democrat, Chuck Schumer, and No. 2 Republican, John Cornyn, urged the administration in a letter to keep penalties in place for "serial and pre-meditated violators of U.S. law, such as ZTE."
The Senate Banking Committee also voted 23-2 to make it harder for the president to modify penalties on Chinese telecommunications firms.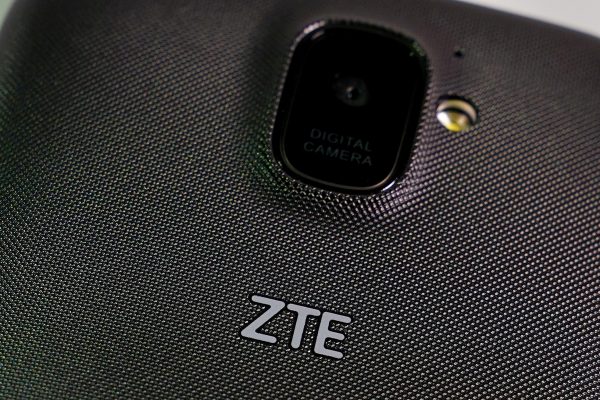 The Republican-controlled House of Representatives is weighing a proposal that would block the sale of ZTE products and those of another Chinese company, Huawei, until national security officials certify they are safe. It would be added to a defense-policy bill that Congress typically passes each year.
According to sources familiar with the discussions, a proposed trade deal with China would lift a seven-year ban that prevents U.S. chipmakers and other companies from selling components to ZTE, which makes smartphones and telecommunications networking gear.
In return, China would eliminate tariffs on U.S. agriculture or agree to buy more farm products from the United States.
The U.S. Commerce Department imposed the ban in April after it determined that ZTE had broken an agreement after it pleaded guilty to shipping U.S. goods and technology to Iran.
The ban has threatened the viability of ZTE by cutting off access to companies that supply much of its components. Suppliers include some of the biggest U.S. tech companies, including Google, which licenses its Android operating system to ZTE, and chipmaker Qualcomm.
The U.S. Department of Defense has also stopped selling ZTE's mobile phones and modems in stores on its military bases, citing potential security risks.
National Security
U.S. Treasury Secretary Steven Mnuchin told lawmakers that the treatment of ZTE was not "a quid pro quo or anything else" related to trade, and said it would not undermine national security.
"I can assure you that whatever changes or decisions that are made in Commerce will deal with the national security issues," Mnuchin told a U.S. Senate appropriations subcommittee.
By Jeff Mason and Patricia Zengerle