Consistently criticized by his opponents for comments he made about Donald Trump in 2016, JD Vance on April 15 received the stamp of approval they all sought—an endorsement from the former president for the Ohio GOP U.S. Senate primary.
Trump made the announcement on Friday saying that the Hillbilly Elegy author and venture capitalist has the best chance of defeating Democratic Congressman Tim Ryan in the general election. Ryan is the clear frontrunner in the Democratic primary.
Trump will headline a Save America rally at the Delaware County Fairgrounds north of Columbus, Ohio on April 23. Early voting in Ohio started on April 5 and continues through May 2.
"I've studied this race closely and I think J.D. is the most likely to take out the weak, but dangerous, Democrat opponent—dangerous because they will have so much money to spend. However, J.D. will destroy him in the debates and will fight for the MAGA Movement in the Senate," Trump wrote in a statement.
"It's time for the entire MAGA movement, the greatest in the history of our Country, to unite behind J.D.'s campaign because, unlike so many other pretenders and wannabes, he will put America first," Trump added. "In other words, J.D. Vance has my Complete and Total Endorsement."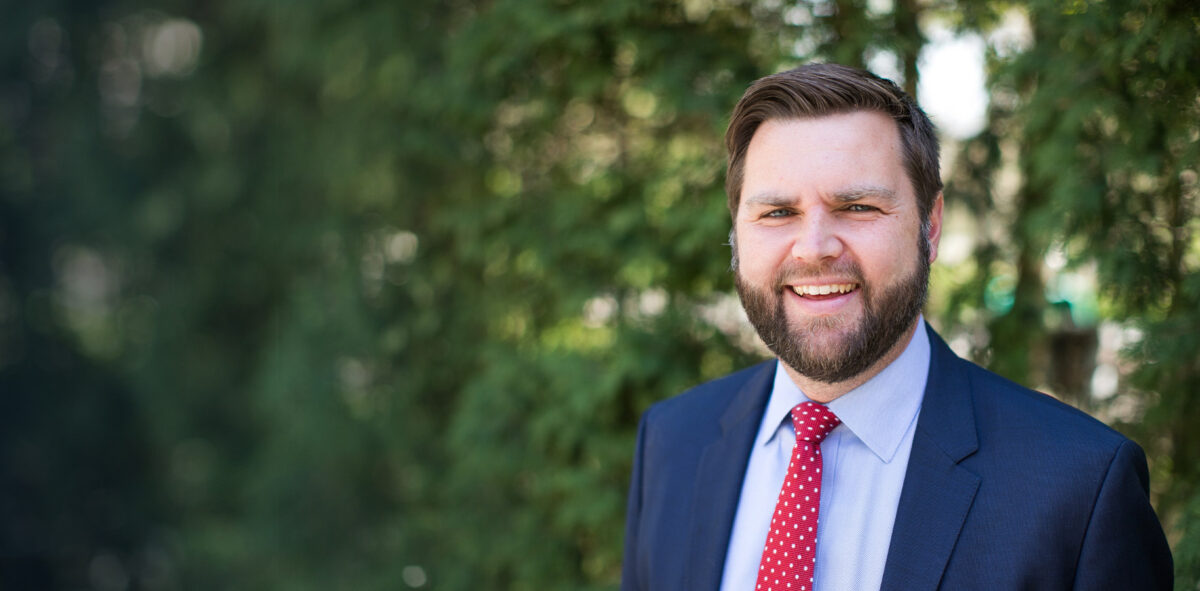 A Trafalgar Poll released on April 15 showed Josh Mandel leading the Republican field with 28 percent, followed by Vance (22.6 percent), Mike Gibbons (14.3 percent), Matt Dolan (11.6 percent), Jane Timken (7.5 percent), Mark Pukita (2.1 percent), Neil Patel (0.8 percent), and 13.1 percent undecided.
The poll also found that 54.9 percent of respondents, who are likely GOP primary voters, are either "more likely" or "much more likely" to vote for a candidate endorsed by Trump.
Republican pollster David Lee conducted a survey for Protect Ohio Values, a pro-Vance super PAC, that was released on April 6 and showed Vance, Gibbons, and Mandel in a tie for the lead at 18 percent each.
"Donald Trump is the best president of my lifetime for the simple reason that he never bent to the mob and fought consistently for hardworking Americans," Vance said in a statement. "He set an example in the White House that I'll follow in the Senate. Together, we're going to take this country back. I'm honored and thrilled to have his support."
Upon learning on April 14 from sources that Trump planned to back Vance, representatives from the Gibbons, Mandel, and Timken campaigns, and around three dozen GOP county chairs from across Ohio, authored a letter urging the former president to not endorse a candidate in the Senate race.
"This is not an easy endorsement for me to make because I like and respect some of the other candidates in the race – they've said some great things about 'Trump' and, like me, they love Ohio and they love our Country," Trump wrote.
Gibbons, a Cleveland investment banker, is a vocal Trump supporter who is campaigning on the America First platform.
"While I would have loved the endorsement, I continue to be in a strong position in this race because I have been an America First champion and fighter," Gibbons said. "I will continue to fight for what I believe in and I am confident Ohioans will vote for my authentic conservative message."
Timken is the former Ohio Republican Party chair who frequently talks about how she "delivered Ohio for Trump" in 2016 and 2020.
"This race is about who can defeat Tim Ryan and retake the Republican Senate majority in November. I am that candidate and I look forward to having President Trump's endorsement in the General Election," Timken said.
"While today's announcement is disappointing, it does not change the fact that I had President Trump's endorsement to serve as chair of the Ohio Republican Party, where I'm incredibly proud to have dismantled the Never-Trump Kasich establishment and turned Ohio into a pro-Trump, conservative stronghold.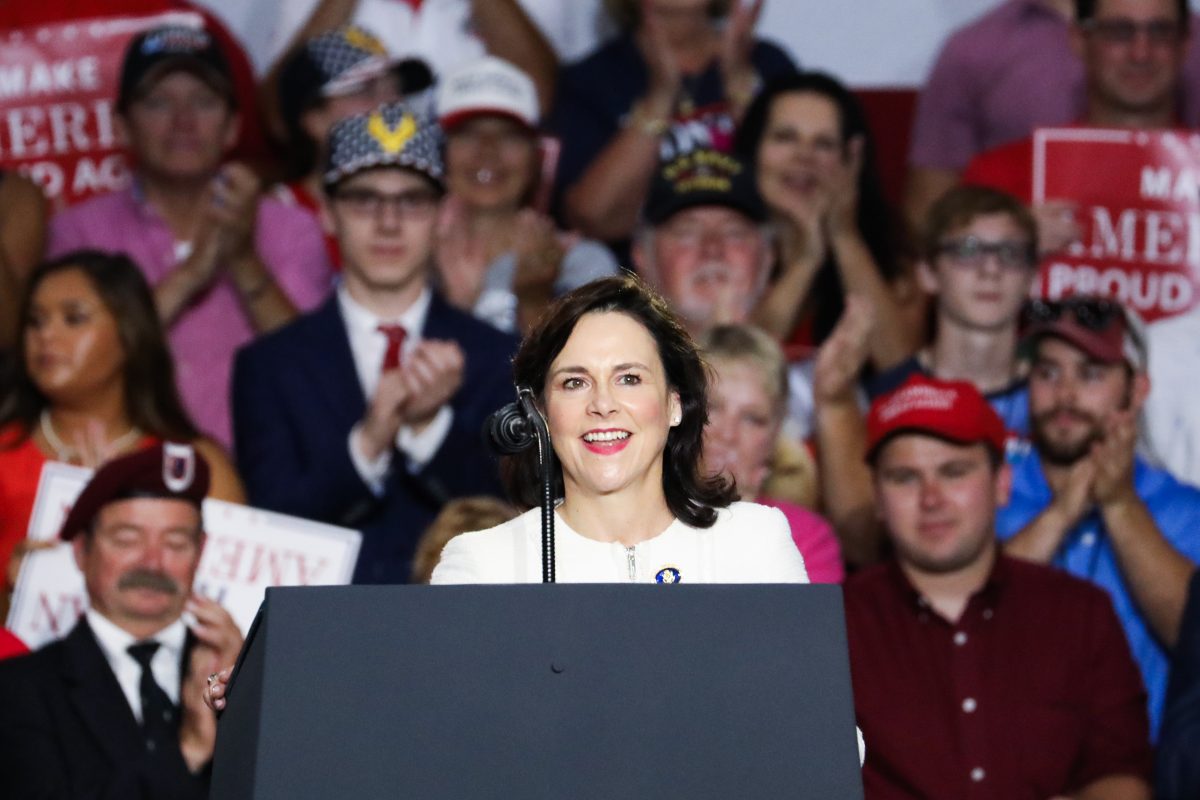 "While I was traveling over 150,000 miles across Ohio doing that important work for the America First agenda, JD Vance was in Silicon Valley and cable news studios trashing President Trump, calling him an 'idiot,' 'noxious,' and publicly considering voting for Hillary Clinton to stop Trump.
"Ohio voters want someone who has fought and delivered for the America First movement – and won't support an elitist who insulted their intelligence and then pretended to be MAGA when it suited his political ambitions," Timken added.
Vance has taken heat from opponents about his critical social media comments about Trump in 2016, but Donald Trump Jr. has praised Vance and recently appeared at a fundraiser for the "Hillbilly Elegy" author and venture capitalist.
Vance apologized for denouncing Trump in now-deleted tweets. He wrote that he would not vote for Trump and would instead support Evan McMullin, who ran as an independent.
In 2016, Vance said the future president was "reprehensible" and that he makes people "I care about" afraid.
At campaign stops, Vance often explains how his viewpoint of Trump evolved over time.
"You know what? Facts change," Vance said. "I saw the corruption that exists in this country. I saw Donald Trump as the only person in either party fighting against it, and I've been a huge supporter of Trump for the past several years."
Vance has multiple ties to Trump allies. PayPal co-founder and Trump connection Peter Thiel, Vance's former boss, has a super PAC that invested $10 million to back Vance. Tony Fabrizio was a Trump campaign pollster and is conducting surveys for Vance's campaign. Former Trump campaign staffer Andy Surabian is a senior adviser to Vance.
Donald Trump Jr. recently tweeted that "JD is 100% America First" and attended a fundraiser for the candidate in Palm Beach, Florida, earlier this month.
Earlier this year, Vance talked to Trump at Mar-a-Lago in a meeting coordinated by Thiel.
"He's certainly aware that I criticized him, and we talked about it," Vance said after the conversation with Trump. "I think he understands where I was then, where I am now, and why I changed my mind."
Trump's endorsement of Vance will serve as another test of the former president's influence in heated Republican primaries. He backed Dr. Mehmet Oz in the Pennsylvania GOP U.S. Senate primary earlier this month.
GOP sources close to Trump said that he spent recent days talking to donors and advisers gauging their thoughts about supporting Vance.
"Like some others, J.D. Vance may have said some not so great things about me in the past, but he gets it now, and I have seen that in spades," Trump said.