Former President Donald Trump has endorsed Rep. Elise Stefanik (R-N.Y.) to replace Rep. Liz Cheney (R-Wyo.) as the House Republican Conference chair.
Trump, in a May 5 statement, called Cheney "a warmongering fool who has no business in Republican Party Leadership."
"We want leaders who believe in the Make America Great Again movement, and prioritize the values of America First. Elise Stefanik is a far superior choice, and she has my COMPLETE and TOTAL endorsement for GOP Conference Chair. Elise is a tough and smart communicator!"
Stefanik responded on Twitter.
"Thank you President Trump for your 100% support for House GOP Conference Chair. We are unified and focused on FIRING PELOSI & WINNING in 2022!" she wrote, referring to House Speaker Nancy Pelosi (D-Calif.).
As House GOP Conference chair, Cheney is the third-most-powerful Republican in the lower chamber. She has repeatedly clashed with the former president, months after she and nine other Republican House members sided with Democrats to impeach him.
"I've been very clear about my views about what happened on Jan. 6, about my views of the president's culpability, I obviously voted to impeach him, I think that it was the gravest violation of an oath of office by any president in American history," she said during an appearance in April on Fox News.
Trump has repeatedly hit back. In a separate statement, he accused Cheney of continuing to say there was no election fraud "when in fact, the evidence, including no Legislative approvals as demanded by the U.S. Constitution, shows the exact opposite."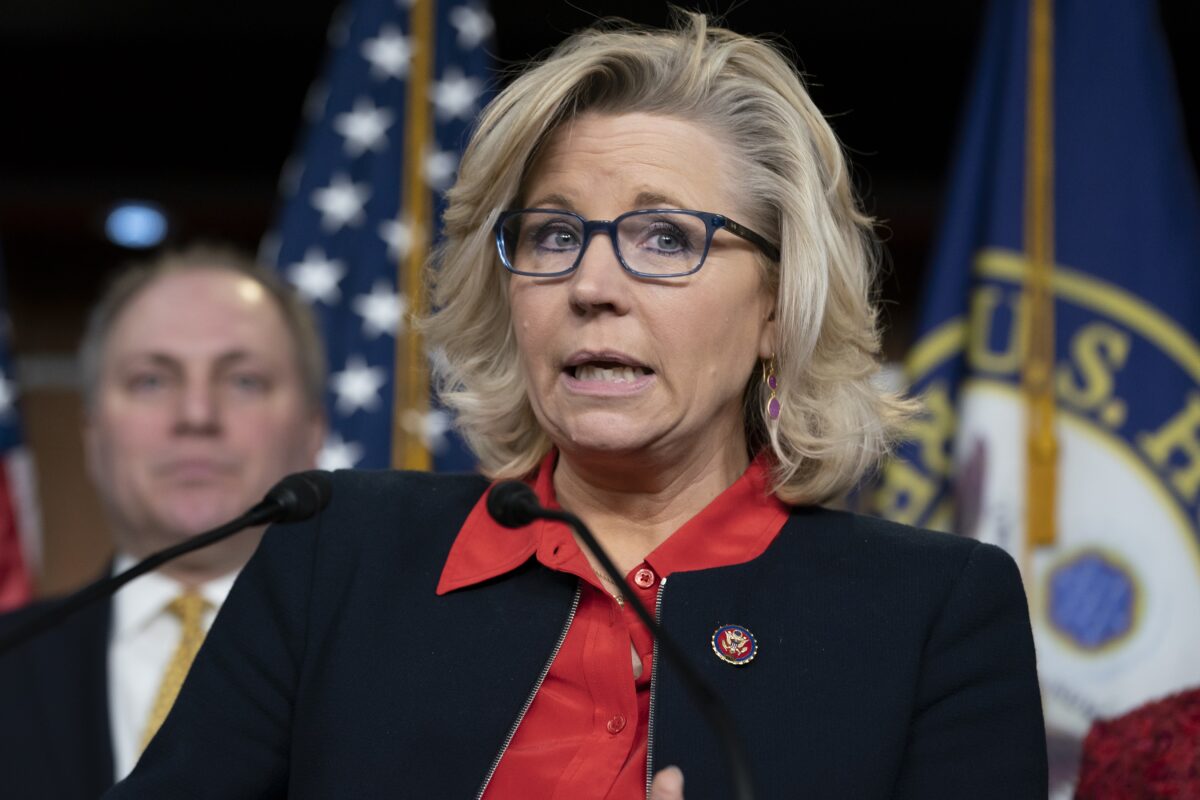 Trump has maintained that he is the true winner of the 2020 election, even though certified vote counts showed that Democrat Joe Biden beat him in the electoral count.
Cheney's leadership position is in peril. Earlier on May 5, House Minority Whip Steve Scalise (R-La.), the No. 2 Republican in the House, said he supports Stefanik replacing Cheney on the leadership team. Cheney, he suggested, isn't focused enough on flipping control of the chamber in the 2022 midterms.
House Minority Leader Kevin McCarthy (R-Calif.) said this week that Republicans are worried about Cheney's ability "to carry out the job as conference chair, to carry out the message."
While Cheney's office didn't immediately respond to requests by The Epoch Times for comment, she has defended her opposition to Trump, even after the Wyoming GOP censured her over her impeachment vote.
"The oath that I took to the Constitution compelled me to vote for impeachment, and it doesn't bend to partisanship; it doesn't bend to political pressure," she said on "Fox News Sunday" in February.
"People have been lied to. The extent to which the president, President Trump, for months leading up to Jan. 6, spread the notion that the election had been stolen, or that the notion that the election was rigged, was a lie."
Whether Cheney will retain her position will likely be decided behind closed doors in a caucus-wide vote. While Republicans in the House voted in February to keep Cheney among the party leadership, she faces more opposition now.