President Donald Trump and New York Gov. Andrew Cuomo failed to reach a deal during a meeting at the White House over the Trump administration's blocking of New Yorkers from trusted traveler programs.
Trump, Cuomo, and others, including acting Department of Homeland Security Secretary Chad Wolf, met on Feb. 13 after New York Attorney General Letitia James sued the administration over the ban.
Wolf said the meeting was "productive" but that no agreement was reached.
"We will continue discussions with the State of New York to find a mutually agreeable solution," he said in a statement.
Cuomo, a Democrat, said in a radio interview a day before the meeting that he would offer the White House information from the state Department of Motor Vehicle (DMV) database. The ban on New Yorkers from the trusted traveler programs, such as Global Entry, stemmed from New York authorities blocking federal officials from accessing the database.
Cuomo said full access wouldn't be granted and information from the database would only be given on a "case by case" basis. He also said he "will never give" federal authorities access to information on illegal immigrants.
"That's what they want: they want access to the undocumenteds so they can give it to ICE, and ICE can have a feeding frenzy assaulting undocumented people," he said, calling the decision to ban New Yorkers from the traveler programs "pure politics."
Cuomo said after the meeting: "I restated my initial solution: NY is willing to provide DMV records for NYers applying to TTP."
"He's open to working with us on this and we'll continue the conversation in the coming week," Cuomo stated.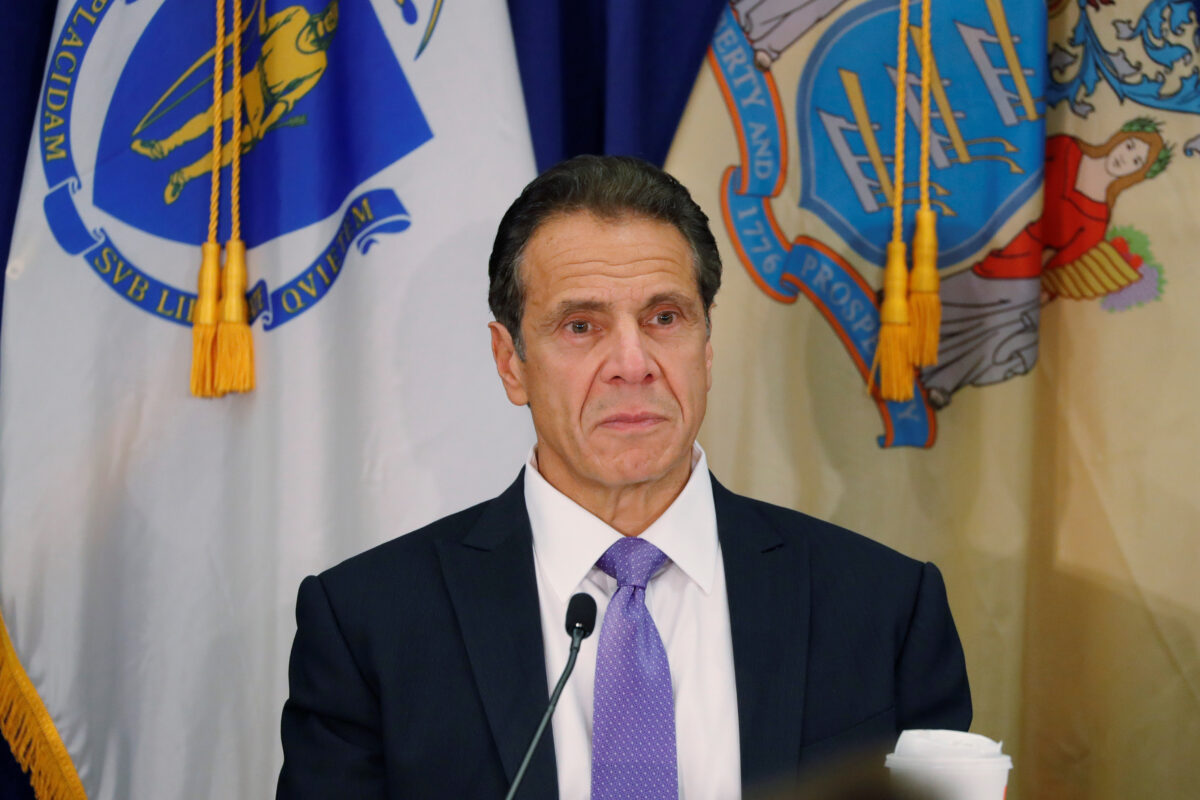 Wolf and other federal officials have said blocking authorities from the information makes it impossible to verify people's identities, sparking the ban.
The law, which lets illegal aliens get driver's licenses, forbids the state DMV from providing driver's license and vehicle registration information, Wolf wrote in a letter to Mark Schroeder, acting commissioner of the state DMV, and Theresa Egan, executive deputy commissioner of the DMV.
Customs and Border Protection, which runs the trusted traveler programs, has relied on data from the DMV to validate that a person applying for the programs "qualifies for low-risk status or meets other program requirements," Wolf wrote. Agents also check on criminal history and use records to check on whether used vehicles can be exported.
In a tweet before the meeting, Trump said Cuomo "must understand that National Security far exceeds politics."
"New York must stop all of its unnecessary lawsuits & harrassment, start cleaning itself up, and lowering taxes. Build relationships, but don't bring Fredo!" Trump said, referring to Cuomo's brother, CNN host Chris Cuomo.
"When you stop violating the rights and liberties of all New Yorkers, we will stand down," James said in a tweet in response.
Also on Thursday, another law enforcement group expressed opposition to the "Green Light Law," which enables illegal immigrants to apply for driver's licenses in New York state. The law also blocked federal authorities from the DMV database.
The New York State Sheriff's Association said in a letter to Cuomo and state lawmakers that the provision that blocks access to the DMV is a law enforcement issue that the association has "deep concern" about.
"Our inability, under the new law, to share DMV data with federal immigration officers jeopardizes the safety of those officers," the association stated.