As President Donald Trump prepared to visit California in a push for stronger border security, his re-election campaign released a new video on April 5 deriding Democrats for their dismissal of what Trump has been describing for several months as a crisis along the U.S.-Mexico border.
The minute-long video featured clips of a number of 2020 Democratic presidential contenders including Beto O'Rourke, Sen. Kamala Harris (D-Calif.) and Sen. Elizabeth Warren (D-Mass.) publicly refuting that there was a crisis on the Southern border. At the same time, it showed footage of Obama-era experts and media figures admitting that there actually is an undeniable emergency happening now.
"Democrats do not want to keep Americans safe," text in the video reads.
"It is time for Democrats to stop playing political games with national security," another read.
Democrats are playing political games with national security. There is an undeniable crisis on our southern border and we need to fix it QUICKLY!

Posted by Donald J. Trump on Thursday, April 4, 2019
The video made reference to a day in late March when 4,100 illegal aliens were apprehended by Border Patrol agents, marking the most apprehensions in a single day over the past 10 years, according to Commissioner of U.S. Customs and Border Protection Kevin McAleenan.
In another part, Trump's campaign pointed out the record numbers of illegal aliens caught at the border per month. A graphic highlighted the end of 2018 where there were 60,000 apprehensions while in March this year there were 75,000. It noted that now there are 100,000 illegal immigrants who have been caught so far.
"There were 4,000 apprehensions. I know that a thousand overwhelms the system. I cannot begin to imagine what 4,000 a day looks like," a clip of Jeh Johnson, a former Obama DHS Secretary, said in the campaign video.
"There's a massive migration crisis right now," Chuck Todd from NBC News said in another clip featured in the video.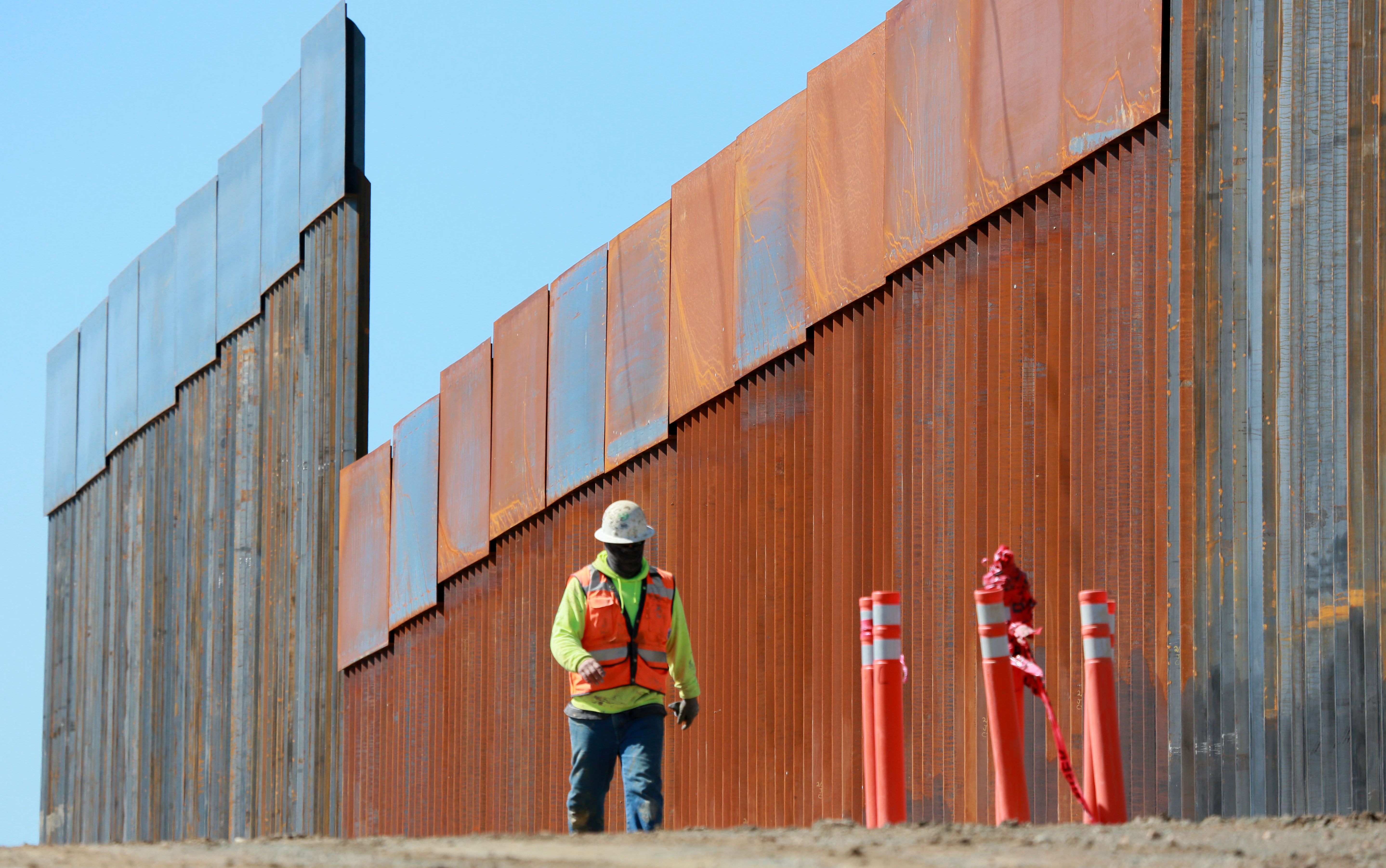 In February, Trump declared a national emergency to address the humanitarian crisis on the southwest border and secure funds for the wall's construction. El Paso, Texas has seen a 500 percent surge in illegal alien apprehensions this fiscal year. Underscoring the scale of the surge, Border Patrol agents in El Paso caught more than 400 illegal aliens in the span of five minutes on March 19.
Trump campaign National Press Secretary Kayleigh McEnany said that Democrats don't want to talk about illegal immigration while the president is working hard to address it.
"Democrats refuse to admit there is a crisis along our southern border and are even actively campaigning on an open borders platform," McEnany said in a statement. "President Trump has been an unmistakable leader on the issue of illegal immigration since before he took office and will not rest until our border is secured."

Our video exposing Dems is below in addition to my quote:

"Democrats refuse to admit there is a crisis on our border & are actively campaigning for open borders. President Trump has been an unmistakable leader & will not rest until our border is secured."https://t.co/c5Cjg0TWer

— Kayleigh McEnany (@kayleighmcenany) April 5, 2019
In a Twitter Post, McEnany called on Democrats to "act now" and reiterated that there is a "crisis at the border."
Days ago ICE officials arrested more than 280 illegal immigrants in a raid at a telecommunications equipment repair company in Allen, Texas, on April 3. As part of an ongoing criminal investigation, agents executed search warrants at CVE Technology Group Inc. and four of CVE's staffing companies, where the illegal aliens were working.
In March, the Department of Defense notified Congress that it has authorized the transfer of $1 billion toward the construction of the wall on the U.S.–Mexico border.
The White House so far has secured $8.1 billion toward border wall construction. Of the total, $1.4 billion was approved by Congress, $3.1 billion was reallocated from other departments, and $3.6 billion was made available under the emergency declaration.