President Donald Trump called on British Prime Minister Theresa May to focus more on the threat of radical Islamic terrorism.
Trump's tweet comes a day after he retweeted three videos from a far right-wing British politician showing alleged violence committed by muslims.
"@Theresa_May, don't focus on me, focus on the destructive Radical Islamic Terrorism that is taking place within the United Kingdom. We are doing just fine!," Trump wrote on Twitter on Nov. 29.
.@Theresa_May, don't focus on me, focus on the destructive Radical Islamic Terrorism that is taking place within the United Kingdom. We are doing just fine!

— Donald J. Trump (@realDonaldTrump) November 30, 2017
A spokesperson for May had responded to Trump's retweets of the videos by criticizing Britain First, the political party whose deputy leader, Jayda Fransen, had originally posted the videos.
"Britain First seeks to divide communities by their use of hateful narratives that peddle lies and stoke tensions. They cause anxiety to law-abiding people. British people overwhelmingly reject the prejudiced rhetoric of the far right which is the antithesis of the values this country represents, decency, tolerance and respect," the spokesperson said, according to The Guardian.
The United Kingdom has seen a number of attacks committed by Islamic extremists this year.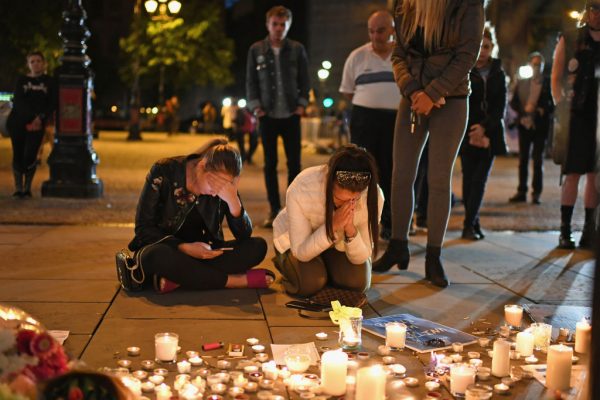 On May 22, a suicide bomber killed 22 people and wounded almost 60 at an Ariana Grande concert in Manchester. The concert was mostly attended by teenagers.
The ISIS terror group claimed responsibility for the attack which was carried out by Salman Abedi a British national of Libyan descent. Abedi had travelled to Libya, parts of which are now controlled by ISIS, on several occasions before carrying out the attack.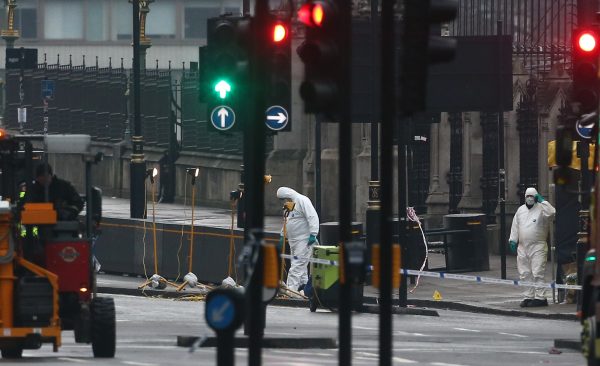 Two months earlier, on March 22, a man drove a car into pedestrians on Westminster Bridge in London. After getting out of the car, Khalid Masood, used a knife to kill a police officer. Masood had reportedly worked in Saudi Arabia in 2005, according to The Telegraph. Four people were killed in the incident and nearly 50 others were injured. ISIS claimed responsibility for the attack, although British police have disputed that the terror group was behind the attack.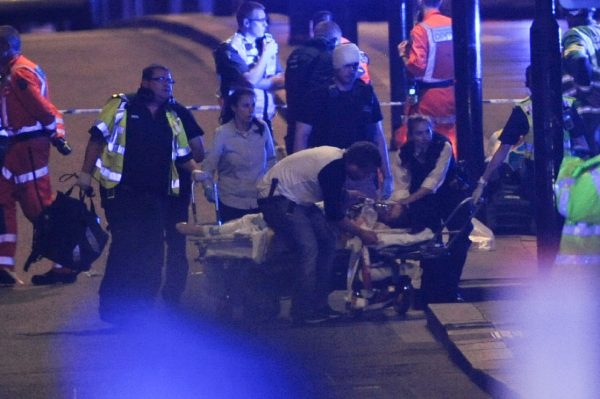 On June 3, seven people were killed and 28 injured when three attackers drove a van into pedestrians on London Bridge and stabbed others nearby. May said in response to the attack that "enough is enough" and called for a stronger response to radical Islamic terrorism.
"We cannot and must not pretend that things can continue as they are," May said on June 4.
One of the London Bridge attackers, Khuram Butt, had been featured in a 2016 documentary aired on British television in which he could be seen praying to an Islamist black flag. Butt was one of 20,000 people known to counterterrorism authorities in the U.K. for their extremist views, but wasn't one of the 3,000 extremists under surveillance in the current 500 active investigations.
In the most recent attack, on Sept. 15 thirty people were injured on a London tube train when a homemade explosive was set off. ISIS claimed responsibility for the attack.
Since coming to office in January, President Donald Trump has taken a hard line against Islamic extremism and intensified the campaign against the ISIS terror group in Iraq and Syria.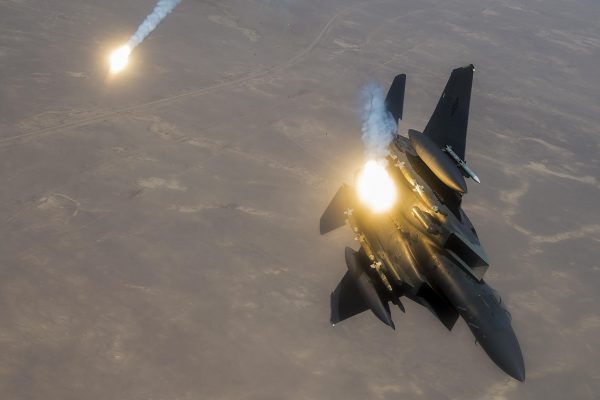 Last month Trump announced a critical breakthrough in the fight against ISIS after the Syrian city of Raqqa had been liberated.
Raqqa was the group's last major stronghold, following its recent loss of Mosul in Iraq.
"We have made, alongside our coalition partners, more progress against these evil terrorists in the past several months than in the past several years," Trump said at the time.
In the most recent Islamic terror attack in the United States, 8 people were killed on Oct. 31 when a man drove a flatbed pickup truck into pedestrians and cyclists in New York City. Police say they had found numerous ISIS related images and videos on his phone and believed he was "radicalized domestically." The attack was claimed by ISIS.
"What we're doing, every time we are attacked, from this point forward … we are hitting them [ISIS] ten times harder," Trump said in response to the attack.
During a trip to Saudi Arabia in May, Trump addressed the Arab Islamic American summit, which was attended by over 50 Arab and Muslim leaders. He called on them to unite to fight radical Islam.
Trump attributed terror to an ideology, which he distinguished from the religion of Islam. In one of the more memorable lines of the speech, he said: "Terrorists do not worship God. They worship death."
If you enjoyed reading this article, support our independent journalism by sharing it on social media.