President Donald Trump on Thursday renewed his call for the suspect in Tuesday's terror attack in New York City to receive the death penalty.
Trump also said that while he would love to send 29-year-old Sayfullo Saipov to the military prison on Guantanamo Bay, it would be much faster for him to be prosecuted through the regular justice system.
"There is also something appropriate about keeping him in the home of the horrible crime he committed," Trump wrote on Twitter.
Would love to send the NYC terrorist to Guantanamo but statistically that process takes much longer than going through the Federal system…

— Donald J. Trump (@realDonaldTrump) November 2, 2017
…There is also something appropriate about keeping him in the home of the horrible crime he committed. Should move fast. DEATH PENALTY!

— Donald J. Trump (@realDonaldTrump) November 2, 2017
Trump previously expressed his disgust with Saipov, who killed eight people when he drove a rented truck down a lower Manhattan bike path, mowing down pedestrians and cyclists.
On Wednesday, Trump described the man as an "animal." He said it was time for the United States to move away from political correctness and protect its citizens.
"We have to get much tougher. We have to get much smarter. And we have to get much less politically correct. We're so politically correct that we're afraid to do anything," Trump said at the White House on Wednesday.
"We also have to come up with punishment that's far quicker and far greater than the punishment these animals are getting right now. They'll go through court for years."
Saipov left a note in the truck used in the attack on which he had written, "No god but god and Mohamed is his prophet," according to John Miller, deputy commissioner of intelligence and counterterrorism of the NYPD.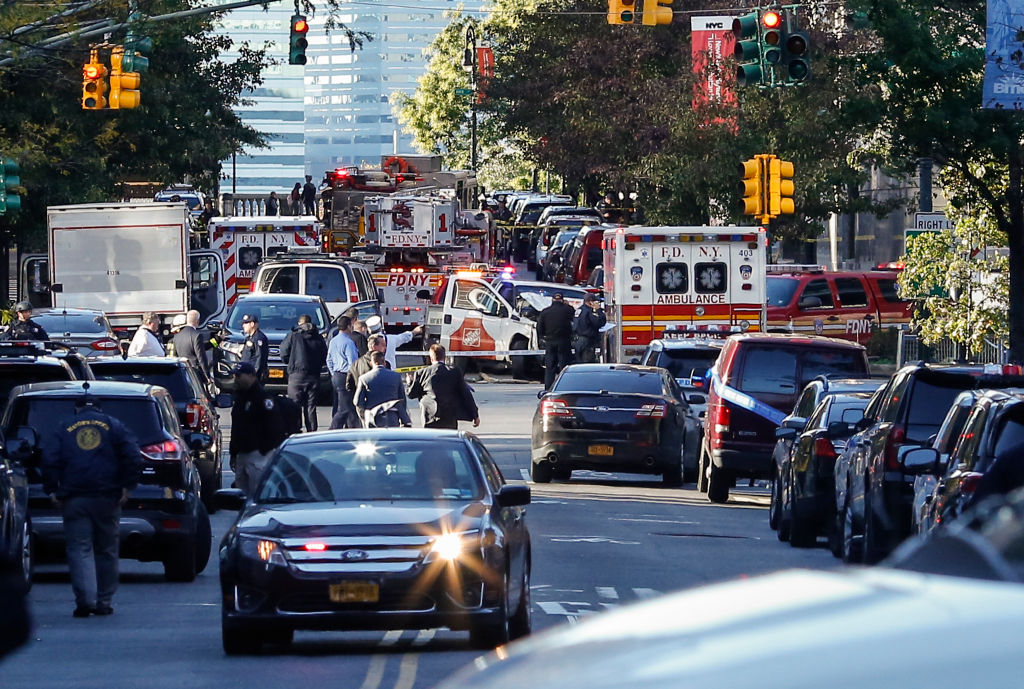 The note also said, "Islamic supplication. It will endure," said Miller during a press conference, adding that the phrase is often used by the ISIS terrorist group.
Saipov has been charged with two federal counts—one of material support to ISIS, and the other for destruction using a motor vehicle.
Miller also said that police found thousands of ISIS pictures on Saipov's cell phone and about 90 videos.
The videos contained graphic footage of ISIS killing prisoners, driving over them with tanks, beheading them, and shooting them in the face.
Saipov planned the attack for two months, and made a practice run before the attack on Oct. 31.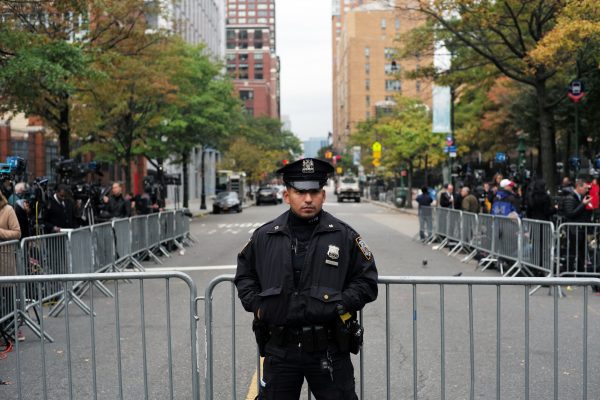 "All of America is praying and grieving for the families who lost their precious loved ones. Horrible act. Our hearts break for them and we pledge to renew our resolve in their memory," Trump said.
Trump said that he is going to ask Congress to abandon the diversity lottery visa program (DV), under which Saipov had entered the country. Trump had previously called on the program, which admits 50,000 people from around the world each year through a lottery system, to be replaced by a merit-based system.
A September 2007 report from the nonpartisan Government Accountability Office noted that the program opened vulnerabilities to terrorists.
"In 2003, State's Inspector General raised concerns that aliens from countries designated as state sponsors of terrorism can apply for diversity visas," states the report. "Consular officers at 6 posts reported that widespread use of fake documents, such as birth certificates, marriage certificates, and passports, presented challenges when verifying the identities of applicants and dependents."
It also noted that there is a system of corruption around the DV program, stating, "Some agents take advantage of DV applicants; visa agents in Bangladesh have intercepted applicants' program documents and charged ransoms of up to $20,000 or coerced applicants into sham DV marriages."