North Korea will come under significant new sanctions, President Donald Trump announced via Twitter on Wednesday, Nov. 29.
Trump's announcement comes as major regional players rally around efforts to increase economic penalties against North Korea after its latest missile test. The regime launched an intercontinental ballistic missile (ICBM) into space on Nov. 28.
"Just spoke to President XI JINPING of China concerning the provocative actions of North Korea. Additional major sanctions will be imposed on North Korea today. This situation will be handled!", Trump tweeted.
Just spoke to President XI JINPING of China concerning the provocative actions of North Korea. Additional major sanctions will be imposed on North Korea today. This situation will be handled!

— Donald J. Trump (@realDonaldTrump) November 29, 2017
The official newspaper of the Chinese Communist Party affirmed Trump's announcement and China's commitment to stopping North Korean dictator Kim Jong Un's nuclear program. The People's Daily reported that Xi told Trump that denuclearizing the Korean Peninsula is China's "unswerving goal."
Chinese President #XiJinping on Wed told @realDonaldTrump over the phone that the denuclearization in the Korean Peninsula is China's unswerving goal and China is ready to join the US in pushing the issue towards a peaceful settlement pic.twitter.com/uLseAky6g6

— People's Daily,China (@PDChina) November 29, 2017
South Korea and Japan are also prepared to push the United Nations to take further action, South Korea's Yonhap News Agency reported on Nov. 29.
"The leaders of South Korea and Japan agreed Wednesday to seek additional U.N. sanctions against North Korea, saying they can no longer tolerate North Korean provocations," reported Yonhap.
The announcement came after a 20-minute phone call between South Korean President Moon Jae-in and Japanese Prime Minister Shinzo Abe.
The two leaders agreed to use an upcoming Nov. 30 meeting of the U.N. Security Council to increase pressure against the North Korean regime.
Moon also said that when he visits China in December he will ask Xi to take further steps in stopping North Korea's provocations. The Japanese leader concurred.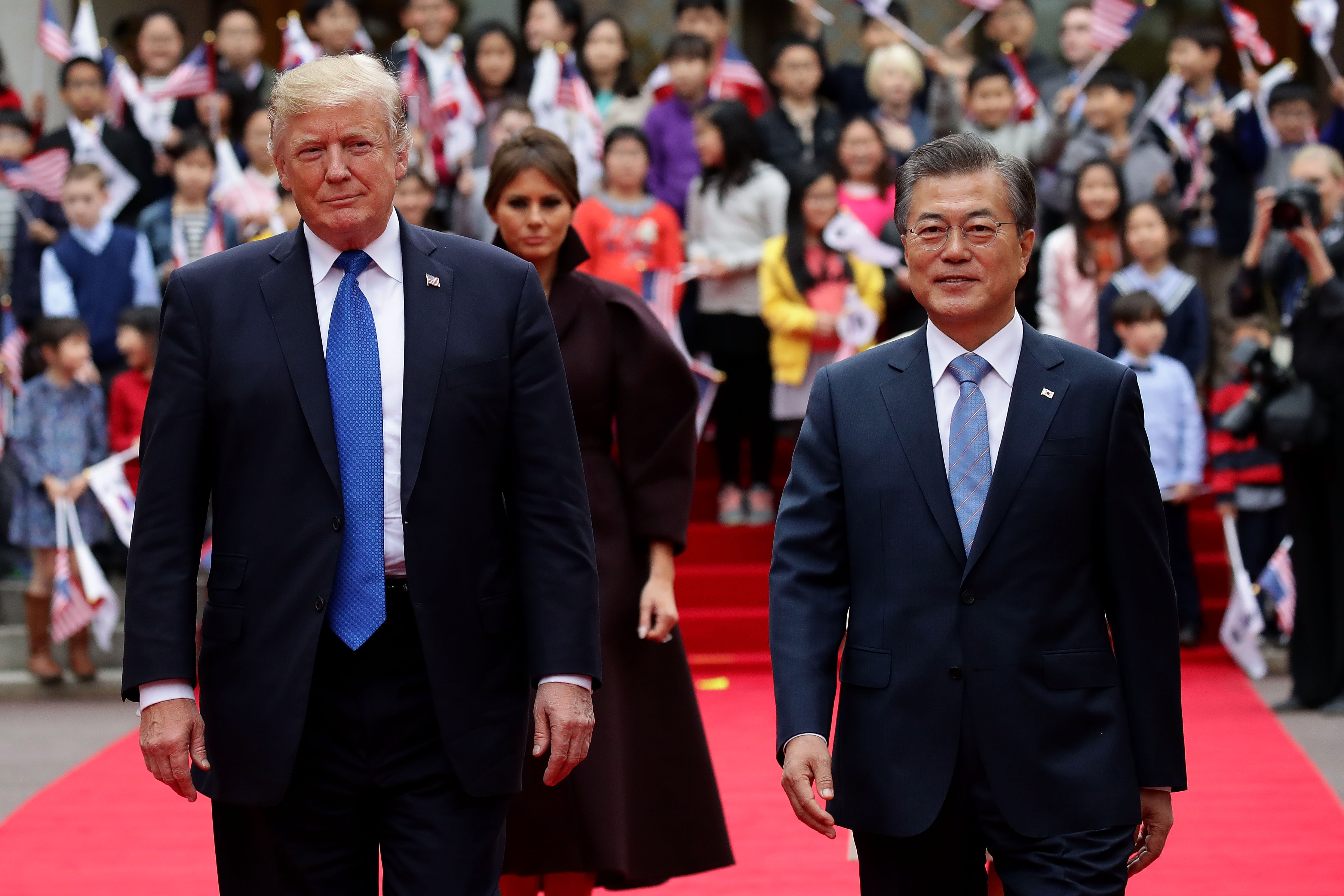 "Prime Minister Abe emphasized that it was important for China to play a greater role in putting pressure on North Korea," Moon's chief press secretary Yoon Young-chan told reporters.
Yoon said Moon wanted to meet with Abe and Xi in Tokyo soon.
North Korea has prompted the United States and its allies to take further action against the isolated regime after it fired its first missile in 75 days.
With the launch, North Korea is claiming it has completed its "state nuclear force."
"With this system, the DPRK [North Korea] has become possessed of another new-type inter-continental ballistic rocket weaponry system capable of carrying super-heavy nuclear warhead and attacking the whole mainland of the U.S.", reported North Korea's state-run KCNA on Nov. 29.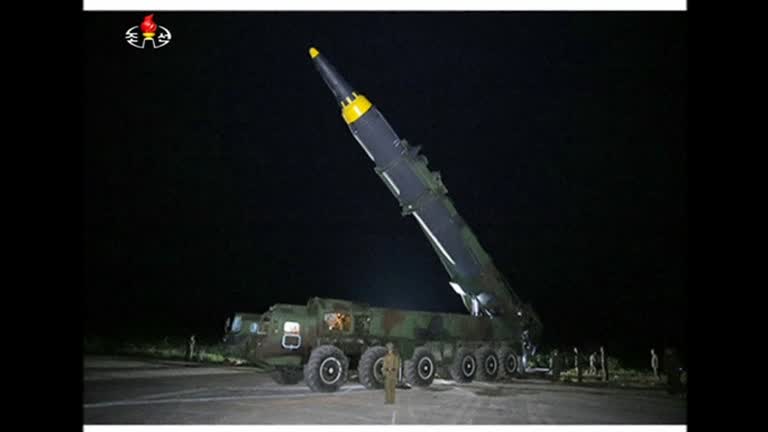 The article said the launch "should be specially recorded in the history of the country."
But experts remain doubtful the missile is as capable as Pyongyang is boasting.
North Korean media outlets did not mention whether a warhead could withstand the extreme heat and pressure of reentry.
"To test the reentry technology, there is a need to fire a missile on a standard trajectory. The North probably did not succeed in (mastering) it," Chang Young-keun, a missile expert at Korea Aerospace University told Yonhap.
Despite those doubts, the missile marks a new level of capability for the North Korean regime, drawing criticism from several world leaders. 
After the launch, U.S. Congressman Trent Franks (R-Ariz.) said the United States should pursue space-based missile defense.
Speaking on Fox News, Rep. Franks also warned of the dire consequences if North Korea ever attacked the United States.
"North Korea must understand that if they successfully launch a nuclear weapon and it hits any civilian population of the U.S., they will need a Geiger counter to find Pyongyang," he said.
Think your friends may not know about this? Share it on Facebook and you will help keep them up to date and help us earn the ad revenue we need to keep reporting. Thank you!