U.S. President Trump and Chinese President Xi Jinping talked on the phone on Friday night,  as tensions rise on Korean peninsula. 
In their phone call, Trump and Xi "agreed North Korea must stop its provocative and escalatory behavior," the White House said in a statement, and reiterated their mutual commitment to denuclearize the Korean peninsula. It added the relationship between Trump and Xi was "extremely close" and "will hopefully lead to a peaceful resolution of the North Korea problem."
In a statement, China's foreign ministry said Xi told Trump that, "Dialogue, negotiations and a political settlement are the fundamental ways of solving the Korean Peninsula's nuclear issue."
Xi also stressed that China and the U.S. share the same interests on the denuclearization and peace on the Korean Peninsula, as the statement said.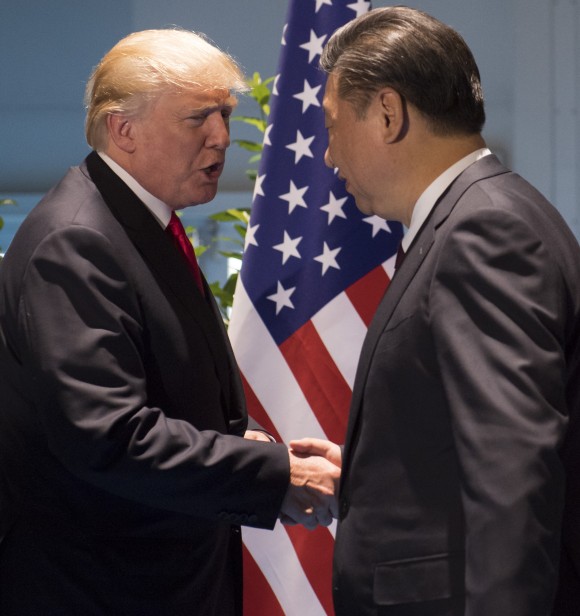 The phone talk came hours after Trump warned North Korea that the U.S. military was "locked and loaded" as Pyongyang detailed plans on missile attack to Guam.
Vacationing at his Bedminster, New Jersey, golf resort, Trump took to Twitter on Friday to warn North Korean leader Kim Jong Un that U.S. "military solutions are now fully in place, locked and loaded, should North Korea act unwisely".
Again referring to Kim, Trump added, "If he utters one threat … or if he does anything with respect to Guam or any place else that's an American territory or an American ally, he will truly regret it, and he will regret it fast."
In remarks to reporters after a meeting with U.S. Secretary of State Rex Tillerson and U.S. Ambassador to the United Nations Nikki Haley, Trump said the situation with North Korea was "very dangerous and it will not continue".
He added, "We will see what happens. We think that lots of good things could happen, and we could also have a bad solution."
Despite the tough rhetoric, Trump insisted that "nobody loves a peaceful solution better than President Trump."
South Korea's presidential Blue House said in a statement on Saturday the United States and China were working to resolve the North Korea crisis, and it hoped the two leaders' phone call "will be able to resolve the peak of tension and act as a catalyst for the situation to move on to a new dimension."
'Trump to Guam: You're Safe'
Guam, the Pacific island that is a U.S. territory and home to a U.S. air base, a Navy installation, a Coast Guard group and around 6,000 U.S. military personnel, posted emergency guidelines on Friday to help residents prepare for any potential nuclear attack.
North Korean state news agency KCNA said on Thursday the North Korean army would complete plans in mid-August to fire four intermediate-range missiles over Japan to land in the sea 18 to 25 miles (30 to 40 km) from Guam.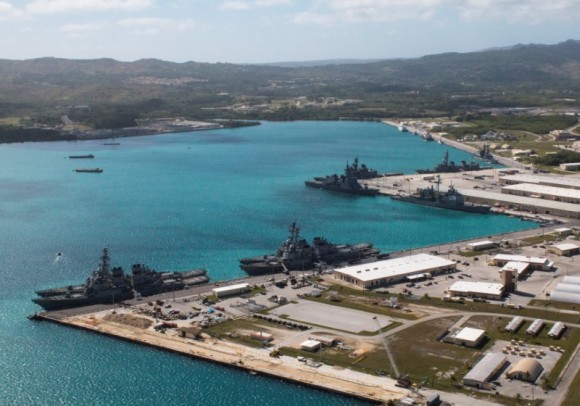 Japan's government decided to deploy its Patriot missile defense system to four locations in the west of the country, media reported. No one at Japan's defense ministry was available to comment on Saturday.
The governor of Guam, Eddie Baza Calvo, posted a video on Facebook of himself speaking with Trump. "We are with you a thousand percent. You are safe," Trump told Calvo.
Trump said he was considering additional sanctions on North Korea, adding these would be "very strong." He gave no details and did not make clear whether he meant unilateral or multilateral sanctions.
U.S. officials have said new U.S. steps that would target Chinese banks and firms doing business with Pyongyang are in the works, but these have appeared to be put on hold to give Beijing time to show it is serious about enforcing new U.N. sanctions.