Canadian Prime Minister Justin Trudeau showed his support for Dominic Barton on Tuesday when he was asked about whether the ambassador to Beijing knew anything about the opioid sales boost advice that McKinsey & Co provided Purdue Pharma during his leadership tenure.
During a press conference on Tuesday, Trudeau was asked about Barton's role in, and whether he had knowledge of McKinsey's work in boosting the sales of drug oxycontin, which pharmaceutical company Purdue Pharma made when he was with the consulting firm. 
"Dominic Barton is an extraordinary Canadian who is doing great work for us in China as Canada's ambassador," Trudeau replied. "He has a long history in business and economics, and is the right person to continue moving forward at a very difficult time in Canada-China relations." 
"His leadership on working hard to bring home the two Michaels is a defence of Canadian interests, including Canadian commercial interests, and his continued engagement on creating opportunities and growth for Canadians makes him an outstanding representative," he added. "I'm pleased to have him by my side on the international stage as we work very hard to stand up for Canadian values and to move forward on building a better future."
Prior to his appointment as the ambassador to China on Sept. 4, 2019, Barton was the global managing partner of McKinsey from 2009 to 2018—the period when the consulting firm advised Purdue Pharma on ways to increase the sales of oxycontin, a highly addictive strong prescription pain medicine that contains an opioid.
Barton's resume also includes extensive experience and relationships in China, where he was once based in Shanghai as the Asia chairman from 2004 to 2009 at McKinsey. He is also an adjunct professor at Tsinghua University in Beijing. In 2016, he assumed the role of chair for the Canadian Minister of Finance's Advisory Council on Economic Growth.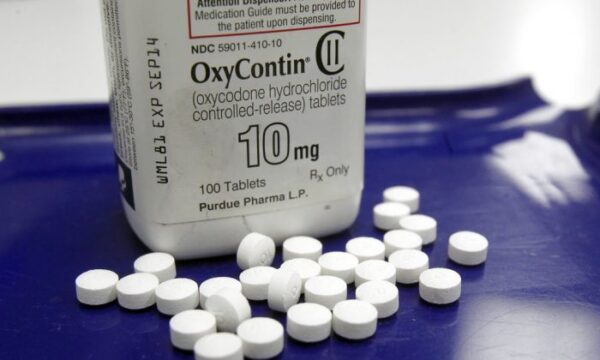 On Nov. 24, Purdue Pharma pleaded guilty to three criminal charges in a federal court in Newark, New Jersey. It admitted impeding the U.S. Drug Enforcement Administration's (DEA) efforts to combat the opioid addiction crisis in the United States from May 2007 through at least March 2017.
The pharmaceutical company admitted that it hadn't maintained an effective program to prevent prescription drugs from being diverted to the black market, even though it had told the DEA it did have such a program, and that it provided misleading information to the agency as a way to boost company manufacturing quotas. 
It also admitted paying doctors through a speakers program to induce them to write more prescriptions for its painkillers between June 2009 and March 2017. The company also said it paid an electronic medical records company to send doctors information on patients that encouraged them to prescribe opioids including oxycontin from April 2016 through December 2016. 
Prior to that, a document released by a federal bankruptcy court in New York on Sept. 22, said that McKinsey was instrumental in advising Purdue Pharma to "turbocharge" its oxycontin sales by "focus[ing] its sales force intensely on high-volume opioid prescribers," "fight[ing] back against efforts by the DEA, U.S DOJ [Department of Justice], and others to curb illegal drug sales," and "insist[ing] on increasing sales with monthly accountability."
When asked by Conservative MP Garnett Genuis for his comments on the controversies surrounding McKinsey and Purdue during the meeting with the Canada-China committee on Dec. 8, Barton said "I would suggest strongly that you look at the statement on the McKinsey website, which is quite detailed and clear about how they feel what's happened."
McKinsey's statement on Dec. 5 says the firm "did not adequately acknowledge the epidemic unfolding in our communities or the terrible impact of opioid misuse and addiction on millions of families across the country." It also says that even their work with Purdue Pharma "fell short" of standards and was "designed to support the legal prescription and use of opioids for patients with legitimate medical needs, and any suggestion that our work sought to increase overdoses or misuse and worsen a public health crisis is wrong."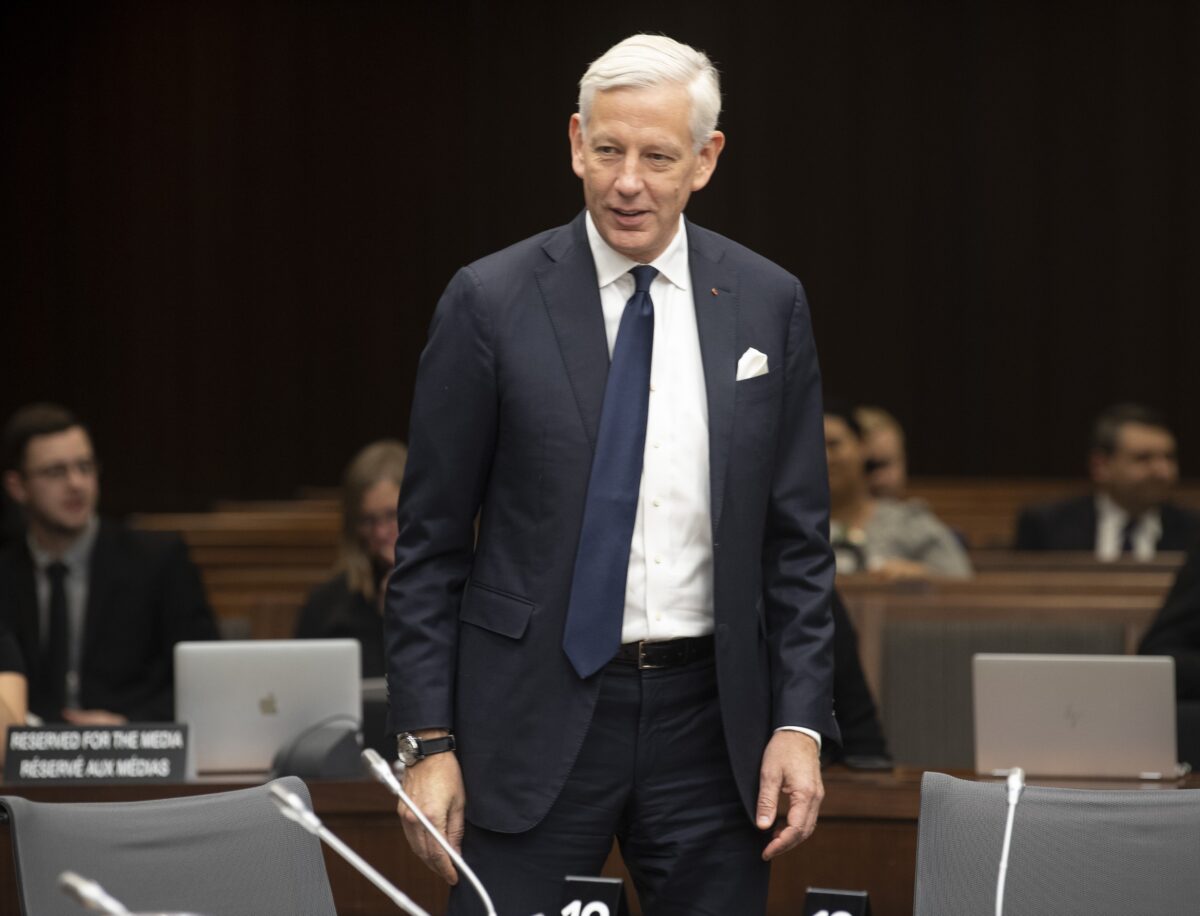 When Genuis asked Barton if he agreed with the apology made by the statement, Barton said Genuis was just "reading a very small part" of the statement and so he didn't think it was a fair representation of the full picture. 
McKinsey's controversies did not stop at Purdue Pharma. On Nov. 13, U.S Sen. Marco Rubio (R-Fla.) wrote a letter to the firm's current global managing partner Kevin Sneader, raising concern about the firm's business dealings with the Chinese Communist Party (CCP), including state-owned and state-run enterprises in China. 
"I remain concerned that McKinsey & Company—either wittingly or unwittingly—is aiding the CCP's attempt to supplant the United States and remake the international community in its own image," Rubio stated in the letter. 
The New York Times reported in 2018 that McKinsey has been deeply involved in Beijing's Belt and Road Initiative, a program that will connect Asia with Africa and Europe through land and maritime networks. But it is also one that many fear "is an extension of efforts by the Chinese Communist Party (CCP) to undermine the security and economic architecture of the international order," according to The Foreign Policy. 
Yet, Barton downplayed the concerns in 2015.
"The world is waiting for the 'One Belt, One Road' grand blueprint to move from dream to reality," Barton and his colleagues wrote in a report published on the company's Chinese website in May 2015, reported The New York Times, adding that McKinsey holds its company retreat in the Xinjiang city of Kashgar, near internment camps where the U.S. State Department says more than a million Uyghurs and other Muslim minority groups are held without charges.
With files from The Associated Press and The Canadian Press