Tribeca and Chelsea neighborhoods command some of the highest rents and rates in the city and there is a stark shortage of luxury units and amenities in the area.
And the success of 56 Leonard, according to developer Izak Senbahar of Alexico Group, is exactly because it brings the residents of Tribeca the luxury they've been waiting for.
Tribeca living is predominantly loft living. But there are also many families because it's a good school district. So if you have no doorman and three children, and are trying to get out the door and call a cab, that's a lifestyle problem he wants to solve, Senbahar said.
"It's a quality of life aspect, it's also the super luxury aspect of it—we want to decrease stress as much as we can," Senbahar said.
An Achievement
Most buildings in the area are zoned 120 feet in height, but 56 Leonard sits on a parcel of land previously owned by the New York Law School zoned for over 300,000 square feet. When complete in 2015, it will be the tallest building in the historic district.
"It's an achievement," Senbahar said. "Any time you get ready to build something of this size in Manhattan, it's always challenging, in many different facets."
From the financing—especially after the market crash—to the construction, to the marketing and selling, everything was a challenge, Senbahar said. But the selling proved to be the least challenging because of how unique the building is to its immediate surroundings.
Senbahar purchased the land and air rights in 2007, but the project was shelved when the housing market crashed. Now the 60-story project designed by the award winning architectural firm Herzog & de Meuron is over 90 percent sold.
Buyers
Over 75 percent of the buyers were from the immediate neighborhoods, according to sales director Liz Unger, who said she was pleasantly surprised with the local turnout.
"It's different than you can imagine," Unger said. "When I say local, I mean Chelsea, south of Chelsea, downtowners who are upgrading their current apartment."
There were local buyers from Midtown as well, however, from buildings like Time Warner Center with similar views.
Another 10 percent of the buyers came from the rest of the United States. It drew many buyers from California due to the indoor-outdoor feel of the architecture.
Of the remaining pool of buyers, they were mostly from Europe, Unger said, but almost all of them already had properties in the city, had lived in the city, and understood the neighborhoods.
"They've lived here and they've wanted this building and they've wanted this location," Unger said. And the reason the building had such a large European following was because of the Swiss-based architectural firm, she added.
Visionary
Senbahar said he'd interviewed five or six architects before he'd made up his mind. He knew with the size and scale of the building, it needed to be an iconic piece and a standout addition to the Manhattan skyline.
"So I went on a hunt for an architect," Senbahar said. "I really wanted a creative visionary to come into the picture."
The "Jenga-like" building, as it's been nicknamed, indeed made a splash. Sales were originally slated for 2008, and when they finally opened this year, the New York buyer was quick to bid.
"It was just this iconic architectural structure that's done in international cities—New York doesn't have this structure," Unger said. "They were waiting for it."
Herzog & de Meuron designed the building, described by the firm as "houses stacked in the sky," inside and out. Every unit features floor-to-ceiling glass and includes a balcony. The penthouses have 360-degree views from the Hudson to the East Rivers and ceilings at least 14 feet high.
The exterior is industrial and modern with a jagged silhouette tapering into a crown, seated on top of an Anish Kapoor sculpture, but the interiors were done with soft and rounded details.
Senbahar, who worked closely with the designers, said function was just as important as form when it came to the interiors.
"I'm always putting myself in the buyer's shoes," he said, adding that all the details of the design, from the recessed storage to showerheads, where choices made based on how he imagined the homeowner would habitually use them. "All those things are always playing in my mind."
Aesthetic-Driven
Senbahar is known for being a hands-on developer.
"It's very refreshing," Unger said. "He's the most detailed developer I've ever worked with. … When you can say no to something, he's the one that says yes."
Alexico Group's forte is working with creative minds, Senbahar said, and that's what sets them apart. He hasn't made a conscious decision to work in residential over commercial development, but the super-luxury finishes and intricacies that come with residential is something his firm knows well.
"We're always trying to push the envelope, continually improve our product—we obsess over that," Senbahar said. "We don't compromise because we don't want to be in the business of just building another roof."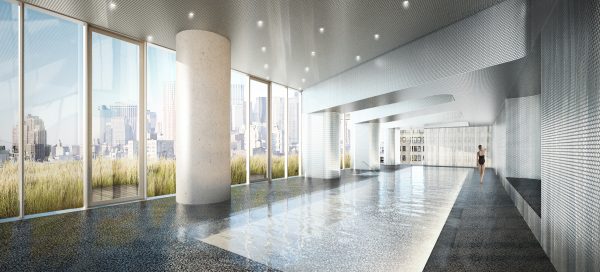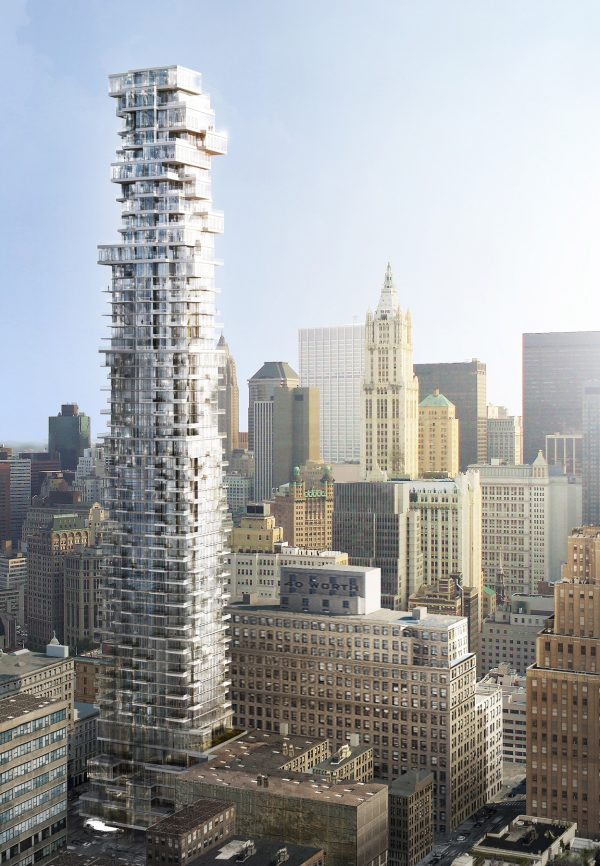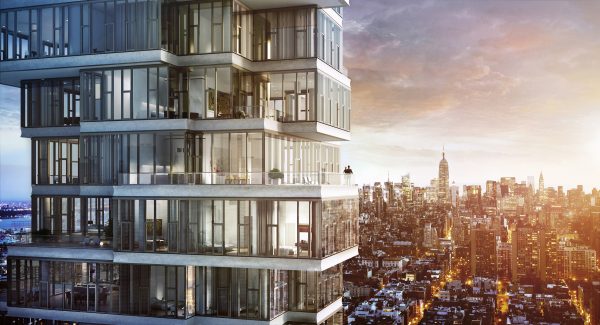 It's a cyclical market and buildings take time so it's always challenging, but "that's the adrenaline I live for," Senbahar said.