The rabbi of the Tree of Life synagogue in Pittsburgh, where a gunman killed 11 people on Oct. 24, said that he was surprised by the warmth that President Donald Trump showed when he, First Lady Melania Trump, and other top members of the White House visited the synagogue on Oct. 30.
"The president was very warm, very consoling. He put his hand on my shoulder and the first question he asked me was, 'Rabbi, tell me how are you doing?'" Jeffrey Myers told CNN on Nov. 1.
Myers said that the president showed a side of himself that's seldom shown on major news networks.
"And I must say, throughout the time we spent together, I was pleasantly surprised by a warm and personal side to the president that I don't think America has ever seen," he said. "I told my personal story of my experience, which they found quite shocking and upsetting."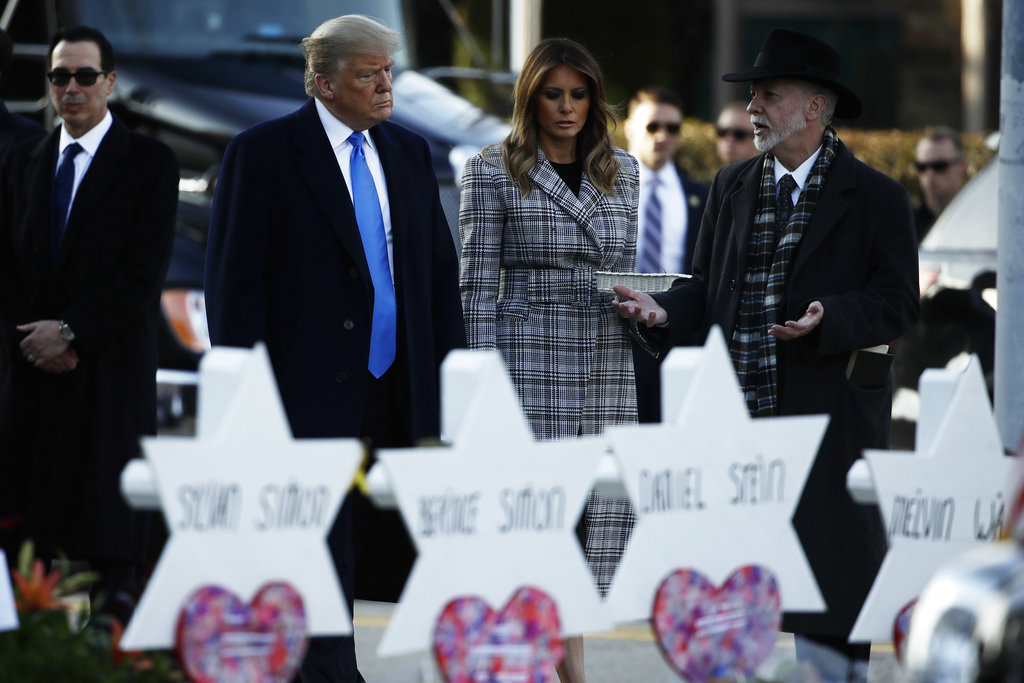 Myers said he conveyed a message to the president that hate speech can lead to actions like Robert Bowers allegedly gunning down 17 people, six of whom survived.
"I shared the same message that I've shared with you throughout the course of the week: that hate speech has no place in our society, that hate speech leads to actions of hate," Myers said. "Hate speech led to the death of seven of my congregants and 11 total in my building."
Myers previously said that Trump was "certainly welcome" to visit Pittsburgh, triggering opponents of Trump to send the rabbi hateful messages.
Bowers shared his hate for Jewish people on the social media platform Gab, including several posts in the days before the shooting, and claimed the president was controlled by Jews. According to witnesses, he yelled "all Jews must die," before opening fire.
Bowers has been charged with 44 counts, including murder and hate crimes, and prosecutors said they will seek the death penalty, which Trump said he supports in this case.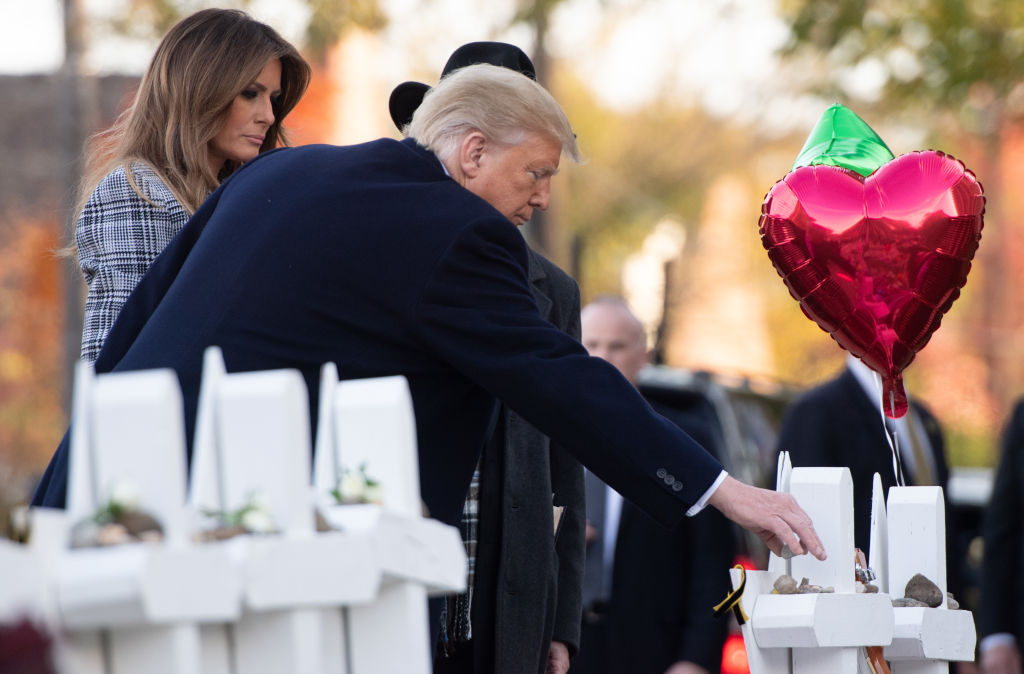 Hospital Visit
Myers's comments on Trump's visit came after a video recorded by a hospital employee was shared online showing the president and his wife being thanked profusely by workers at the University of Pittsburgh Medical Center.
The couple visited the six people wounded in the attack, including four police officers; Ivanka Trump and her husband, Jared Kushner, also joined to meet with survivors.
The visit was closed to the press.
The hospital employees thanked the Trumps for visiting and asked to shake their hands.
From NTD.tv