Toxins Found in Kmart and Other Retail School Supplies
August 27, 2012 3:52 am Last Updated: October 1, 2015 12:31 pm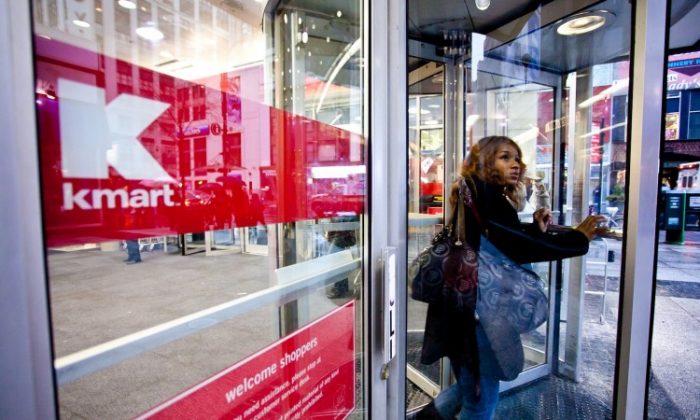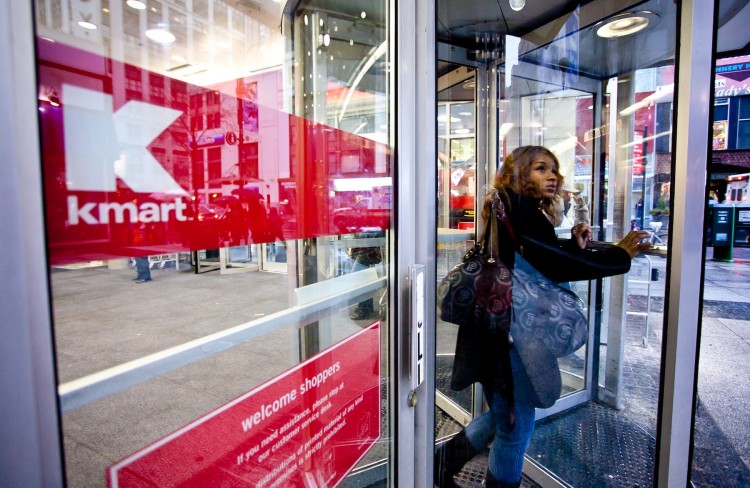 NEW YORK—The innocuous faces of Dora the Explorer, Spiderman, and "Brave" characters on children's school supplies may contain high levels of toxic chemicals, according to a report released by the Center for Health, Environment, and Justice.
The report claims toxins linked to asthma and birth defects—the same toxins Congress banned in toys—are found in many back-to-school supplies.
Seventy-five percent of children's school supplies tested by investigators were found to have high levels of toxic phthalates. Fifteen of the products were made in China and five did not have a country of origin label. The tests were done in a laboratory by Paradigm Environmental Services.
Polyvinyl chloride (PVC or vinyl) is a plastic commonly found in consumer products. The phthalates and other additives are not chemically bound to the vinyl; hence, the chemicals can migrate out of the product and reach children.
Phthalates are hazardous at low levels of exposure, disrupt hormones in our bodies, and have been linked to birth defects, infertility, early puberty, asthma, ADHD, obesity, diabetes, and cancer, according to the report.
"These dangerous chemicals manufactured by Exxon Mobil have no place in our children's school supplies," said Mike Schade, author of the report. "It's time for Congress to move forward and pass the Safe Chemicals Act to protect our children from toxic exposure."
The report was released at a press event in front of a Kmart in Manhattan, a large seller of school supplies.
"When kids take their lunch to school this fall, they shouldn't be carrying it in a lunchbox laden with anything other than a nutritious meal, packed by mom," Sen. Charles Schumer stated at the event.
Schumer also sent a letter to the White House Office of Management and Budget (OMB) Sunday, urging the review of the Environmental Protection Agency's proposal to classify phthalates as "chemicals that present or may present an unreasonable risk of injury to health or the environment."
The Lab Test
Twenty popular children's school supplies were purchased and analyzed for six phthalates and four heavy metals.
All products were purchased in New York City during the 2012 back-to-school shopping season at Kmart, Duane Reade, Payless, Jack's World, and other retailers. Multiple components of the same products were tested for most of the products.
Four children's backpacks, four children's lunchboxes, four three-ring binders, four children's rain boots, and four children's raincoats were purchased and tested. The products were purchased and tested in two rounds.
Sixteen out of 20 of the children's back-to-school supplies were found to contain phthalates; 15 out of 20 of the supplies contained levels of phthalates that would be in violation of the federal ban for toys.
The "Brave" backpack contained around 18,600 parts per million of Di-n-octylphthalate (DNOP). If this product were a children's toy, containing any part that could be placed in a child's mouth, that amount of DNOP is considered 18 times the federal limit of that chemical in toys. None of the products tested were labeled for phthalates.
Duane Reade's spokesperson, Calvin Peters, said Duane Reade does not carry any of the supplies mentioned above except Wexford three-ring binders and backpacks that are made of canvas, not plastic.
"We are concerned internally due to the fact that we don't carry these items except for one," Peters said in an email.
How to Tell
If the products' universal recycling symbol on products have the number "3" on it, or the letters "V" or "PVC" underneath the symbol, the product is made of PVC.
Some products are not labeled correctly. Consumers can email or call the manufacturer or retailer and ask what type of plastic the product is made of.
Consumers can find more tips in the 2012 Back-to-School Guide to PVC-free School Supplies, free to download on the Center for Health Environment and Justice website.
Kmart could not be reached before press deadline.
The Epoch Times publishes in 35 countries and in 19 languages. Subscribe to our e-newsletter.