According to property researcher CoreLogic, the value of Australia's residential housing market surpassed $9 trillion (U.S.$6.6 trillion) in September, just five months after reaching $8 trillion (U.S.$5.8 trillion).
Housing prices soared 20.3 percent over 12 months since the Reserve Bank of Australia lowered the official interest rate to 0.1 percent in Nov. 2020, and the federal government provided a number of financial assistance schemes to buyers.
"This puts housing values around 28.2 percent higher than the estimated value of superannuation, the ASX (Australian Security Exchange), and commercial real estate combined," CoreLogic head of research Eliza Owen said.
The average house price in Australia reached $719,209 (U.S.$525,000) in September, while the average unit sat at $586,993 (U.S.$429,000).
March represented the peak month of growth, when houses increased 2.8 percent, and has since slowed as affordability issues emerged. The market has grown at a steady 1.5 percent for two months in a row.
"Affordability is an increasing challenge for many segments of the market, but particularly first home buyers who have not had the benefit of homeownership as a source of wealth through equity generation," Owen said.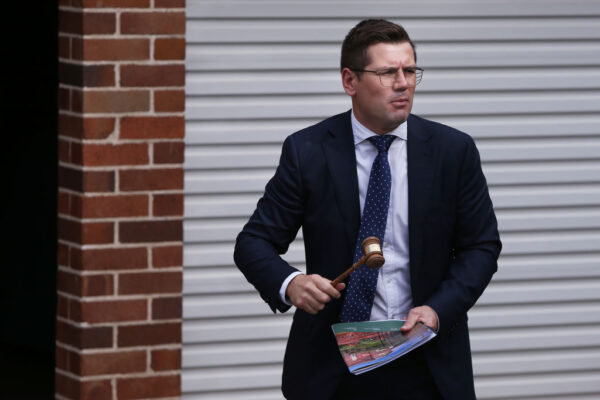 Due to the cheap cost of borrowing and rising values of homes, the Australian Prudential Regulation Authority (APRA) found that over one in five newly approved loans in the June quarter were more than six times the borrowers' income.
Accordingly, the industry regulator made its first move on Wednesday to cool the market and address the escalating levels of household debt.
Lenders will now be expected to raise their serviceability buffer, which is used to assess the borrowers' ability to repay the loan, from 2.5 percent to 3 percent.
According to APRA calculations, this is expected to reduce the maximum borrowing capacity for a typical borrower by around 5 percent.
Increasing the serviceability buffer was seen as the most appropriate move as it is relatively easy to implement, and does not affect existing loans.
"The announcement this week by APRA of further tightening of serviceability buffers is a subtle approach to financial stability and far less likely to move the housing market into negative territory," Owens said.
Treasurer Josh Frydenberg was also pleased with APRA's decision, saying it would have a greater effect on investors rather than owner-occupiers, who are currently the primary driving force in the market.
"We have welcomed this move by our prudential regulator. We think it's targeted; we think it's prudent," Frydenberg told Sunrise.