The family of a toddler who went missing for two days after wandering out of an unlocked door hailed an unexpected hero for heralding her safe return.
Little Charlee Campbell went missing from her grandmother's home in Lebanon Junction, Kentucky, in the mid-morning of Thursday, June 6, 2018. The Daily Mail reported that search crews spent two days searching for the 2-year-old, who had wandered into the woods on her own. Or so they thought.
SHARE: Kentucky authorities need your help spreading the word about a missing 2-year-old, Charlee Campbell. https://t.co/LlFWFKDjE7 pic.twitter.com/g5AzlUtTLY

— WAFB (@WAFB) June 8, 2018
As it turns out, the little girl's canine buddy, Penny the pit bull, accompanied her tiny human friend and kept her safe until she returned home of her own volition two days later.
Charlee lived with her grandmother, Beth Campbell, who was relieved and astonished at Charlee's safe return. "When they told me that they had found Mo [Charlee], I was just outside of myself. I was just so happy," she told WIS-TV. "When my dog didn't come home, and my baby wasn't home, she was not going to leave that baby until she got here."
Dog stays by missing toddler's side for two days after she went missing…https://t.co/JQbwZFIPKK pic.twitter.com/P5yMAdZoKd

— LADbible (@ladbible) June 11, 2018
"This is our hero right here," Beth said, gesturing to Penny. Penny returned shortly before Charlee was discovered at a nearby neighbor's home, and the proximity of their appearances left little doubt in Beth's mind as to what had transpired. She even said she would be treating Penny to a "diet of hamburgers" as a reward for protecting her baby girl.
Bullitt County Sheriff's Office shared news of Charlee's return on Facebook, keen to assuage the local community who had been troubled by her disappearance and deeply invested in her safe return. "Charlee's amazing survival story continued tonight," they wrote, "when she walked up on a porch on Roy Layne Road this evening. The homeowners realized who she was and contacted authorities."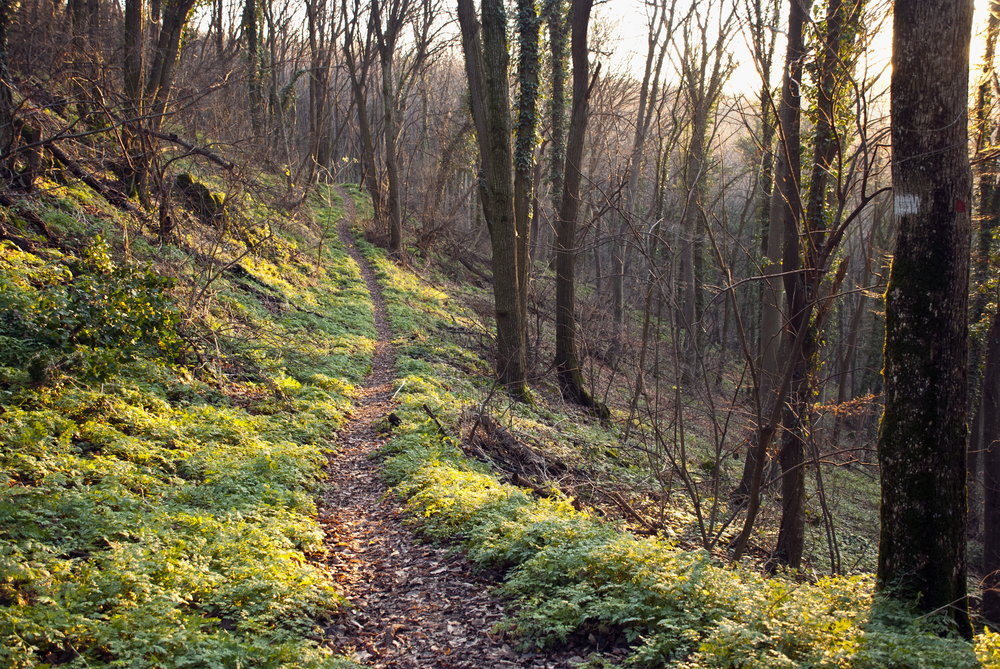 Charlee's grandfather ran to greet her with a stuffed animal, overjoyed at seeing her alive for the first time since her disappearance. Mercifully, Charlee avoided serious injuries. She was dehydrated and had some tick bites, but was swiftly driven to hospital for a thorough evaluation.
"We cannot thank enough the firefighters, EMTs, dispatchers, search teams, other public safety agencies, and the volunteer searchers from the community," the sheriff's post continued. "Bullitt County residents always step up to help each other."
One man who could testify to this was Wayne Brown, the neighbor whose home Charlee appeared at after her two-day ordeal. Brown had been "sitting on his sofa, praying for Charlee's return," when he miraculously spotted the little girl in his own backyard. For Brown, Charlee's safe return had poignant personal significance.
"My little brother went missing," Brown revealed to Wave3 News. "He'd wandered away from the home and he had climbed three fences. They found him miles away from the house." It was Brown's uncle who eventually found the little boy, and unlike Charlee, he didn't make it.
Family of missing KY girl hails dog hero, investigation continues https://t.co/SbNsE3tM17 pic.twitter.com/xc0JL56uny

— WSFA 12 News (@wsfa12news) June 10, 2018
Bullitt County Sheriff Donnie Tinnell had residual suspicions about Charlee's disappearance and kept an investigation open in an effort to join the dots. However, no reliable evidence was unearthed. Beth continued to voice gratitude for her granddaughter's reappearance: "I love [Charlee] more than anything in this world," she said.
As for Penny, the hero of the hour, we have just a few words of advice: even heroes need to go easy on the hamburgers!