The Opposition Conservatives are urging the federal government to push back on U.S. President Joe Biden's protectionist Buy American plan.
Conservative MP Tracy Gray, the Conservative shadow minister for export promotion and international trade, issued a statement Tuesday urging the Liberal government to "immediately address this 'Buy American' plan with the Biden administration and ensure Canadian exporters can continue to participate in US infrastructure and procurement projects."
"It's time the Prime Minister finally stood up for our manufacturers, aluminum workers, and steel workers, so they don't face the same uncertainty and neglect our oil and gas workers were dealt last week with the cancellation of Keystone XL," Gray said, adding that Prime Minister Justin Trudeau's expressions of concern and disappointment on critical issues that affect Canadian businesses and workers "is simply not enough."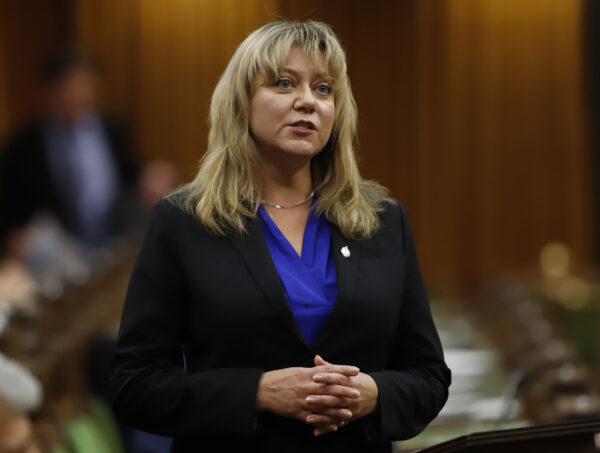 Gray said Biden's plan to prioritize U.S. suppliers for government contracts will jeopardize North America's economic recovery since "Canada and U.S trade are closely tied."
The Conservatives were in power in 2010 when Canada successfully won waivers to similar rules imposed by former president Barack Obama.
But Biden's warning that the waivers would be granted only under "very limited circumstances" in his announcement of the new rules Monday, would set a higher threshold for what qualifies as U.S. made, establish more stringent oversight tools, and enforce the rules more rigidly that put Canadians jobs and industries at risk, according to Gray.
The idea behind the Buy American policy is to make sure American manufacturers, workers, and suppliers reap the rewards of U.S. government spending, including an estimated $600 billion a year in procurement contracts.
With the changes make to the Buy American plan by Biden, Canada was dealt a double blow to its economic fortunes in less than a week.
On his first day in the White House, Biden cancelled the cross-border Keystone XL pipeline project between the Alberta oilsands and refineries in the U.S. Gulf Coast, that was revived by former president Donald Trump after being axed by former president Barack Obama.
In response to the cancellation of the pipeline project, the Tories called for an emergency debate Monday evening, urging the Liberals to impose sanctions on the United States.
During the debate, Minister of Natural Resources Seamus O'Regan rejected the idea of sanctions, arguing that a trade war is not in Canada's best interests.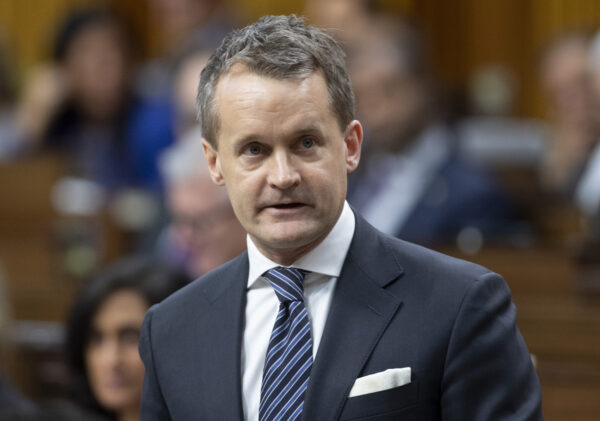 "I have not yet heard a single argument that would convince me that a trade war is in the best interests of our oil and gas workers," O'Regan said.
"We have a responsibility to Albertans to safeguard our relationship with the single largest customer for Canadian crude."
Conservative Leader Erin O'Toole said in the House earlier on Monday that the Keystone XL pipeline offers benefits to both the United States and Canada.
"This executive order is a mistake. Keystone represents a major strategic energy corridor that will enhance North American energy independence away from authoritarian regimes," O'Toole said.
"The project has the potential for tens of thousands of well-paying unionized jobs, in both Canada and the United States."
"Shutting down Keystone XL would be a blow to our economic recovery, not just in the west, but across Canada," he added.
In an interview with Fox News on Jan. 23, U.S. Sen. Mike Rounds, a Republican, criticized Biden's cancelling of the Keystone permit, saying it would result in the oil that was supposed to travel through the pipeline going to China or another country or be shipped to the United States by rail, which is less safe.
"Look, they're going to pump the oil, and it's going to go someplace. It's too valuable not to, and we still need the oil. So it's either going to be shipped to other countries, including China, which has not the same type of environmental regulations that we have when it comes to the processing of that oil, or it could come back down into the United States to the specific locations where they actually know how to process it, to actually do that crude oil," Rounds said.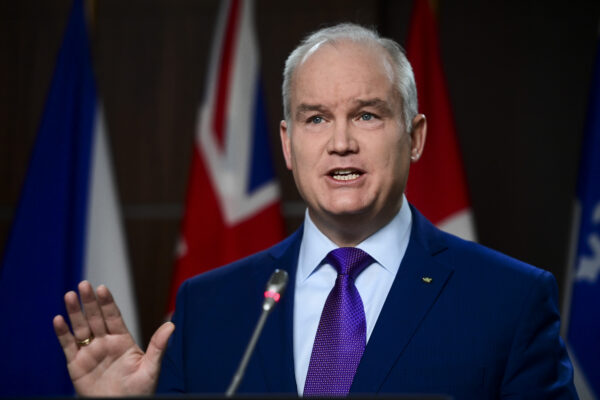 If the Keystone XL pipeline were to go ahead, it would provide about 2,000 construction jobs in Alberta, as well as thousands of additional jobs including for engineers, welders, heavy equipment operators, labourers, teamsters, safety inspectors, indigenous monitors, and other skilled tradespeople, according to the Alberta government.
The pipeline would also transport 830,000 barrels of oil per day from Alberta to Nebraska to meet the needs for transportation fuel and the production of life-enhancing products such as smartphones, appliances, medication, and household products.
On Jan. 20, Alberta Premier Jason Kenney called on Trudeau to hold discussions  with Biden after news broke that the new president was planning to cancel the project, adding that there should be retaliation if the pipeline was scrapped.
"If, however, the U.S. government refuses to open the door to a constructive and respectful dialogue about these issues, then it is clear that the government of Canada must impose meaningful trade and economic sanctions in response to defend our country's vital economic interests," Kenney said at a press conference.
"Not doing so would be to create a dangerous precedent" between the two nations, he said, noting that the province invested $1.5 billion into the project in 2020, followed by a $6 billion loan guarantee in 2021.
However, O'Regan said Monday that Ottawa "will not jeopardize the more than $100 billion in energy products that we export to the United States every year."
"We have over $100 billion in cross-border energy trade with them. We are their biggest supplier, with 23 percent of crude consumed in the U.S. coming from Canada. We contribute to American energy security and economic competitiveness, and that supports thousands of jobs on both sides of the border," O'Regan said.
He noted that "there is a difference between illegal tariffs on existing products and the cancellation of a permit for a project that is not yet operational."
During question period on Monday morning, O'Toole criticized Trudeau for not protecting thousands of Canadian energy workers, noting that he had been asking the prime minister what his plan would be since last fall, and Trudeau said he would call Biden.
"Why did the Prime Minister bet the jobs of thousands of Canadians on a single phone call to the president?" O'Toole said, referring to Trudeau's phone conversation with Biden on Jan. 22.
"That is simply not the case," Trudeau replied, saying he has been an advocate for Canada's oil and gas workers for the last five years.
"We will stay focused on sticking up for Canadians every step of the way," he said.
Ivan Pentchoukov and The Canadian Press contributed to this article.