Senior envoys from Japan, the United States, and South Korea met in Tokyo on Tuesday to discuss North Korea's missile and nuclear development a day after Pyongyang tested a new long-range cruise missile.
Analysts expressed concerns about the latest tests of a missile dubbed "a strategic weapon of great significance," according to the country's state-run Korean Central News Agency (KCNA).
The weapons system, which was tested on Sept. 11 and 12, was the most significant since President Joe Biden took office in January. Analysts said the missile could be the communist country's first such weapon with nuclear capabilities.
"The United States has no hostile intent towards the DPRK," said Sung Kim, Biden's envoy for North Korea, during opening remarks in Tokyo, referring to the communist country by the initials of its official name, the Democratic People's Republic of Korea.
"We hope that the DPRK will respond positively to our multiple offers to meet without preconditions," he added.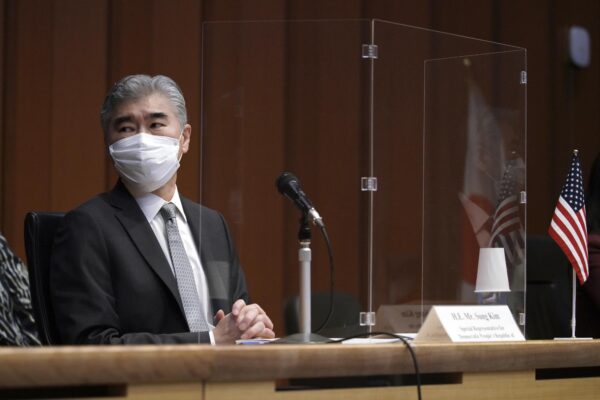 North Korea has previously ignored offers from the Biden administration to resume negotiations to abandon its nuclear program. In January, just hours after Biden's inauguration, North Korea test-fired cruise missiles, while in March it again tested a new tactical short-range ballistic missile.
President Donald Trump, who met with North Korea's leader Kim Jong Un three times during his four years in office, was the first U.S. president to set foot on North Korean soil, but the authoritarian leader ignored demands to give up its nuclear and missile programs in exchange for sanctions relief.
During the U.S. envoy's meeting with his Japanese counterpart Takehiro Funakoshi and South Korean counterpart Noh Kyu-duk, he said the three nations all agreed to pursue a diplomatic path to move towards complete denuclearization of North Korea.
"All three countries agreed that we should continue to pursue a diplomatic path … but the main goal being complete denuclearization of the Korean peninsula," Kim told Reuters.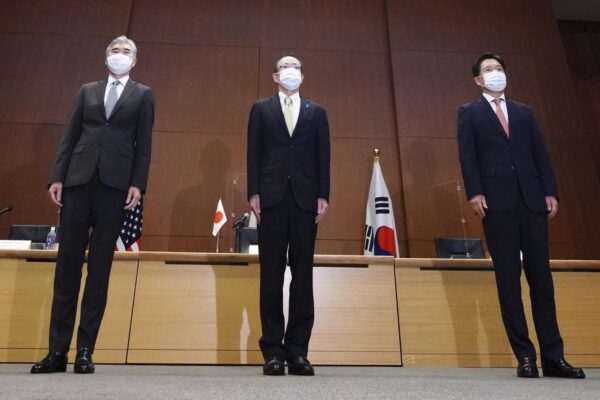 North Korea hailed the new missile, saying it is a weapon of "great significance," suggesting that it was developed with the intent to arm it with nuclear warheads. The cruise missile is capable of hitting targets 930 miles away.
It is likely that the Chinese Communist Party (CCP), the reclusive state's main backer, has provided finances, high technology, front companies, and diplomatic cover to North Korea during its nuclear weapons development over the years. China also previously protected North Korea diplomatically at the United Nations from tougher sanctions necessary to augment existing sanctions since 2006.
If the countries would consider a future engagement, it seems that any joint approach to the communist country would also need to consider China, its totalitarian ally.
Chinese Foreign Minister Wang Yi is set to arrive in Seoul on Sept. 14 for talks with South Korean officials over bilateral relations and the freeze in nuclear diplomacy with North Korea.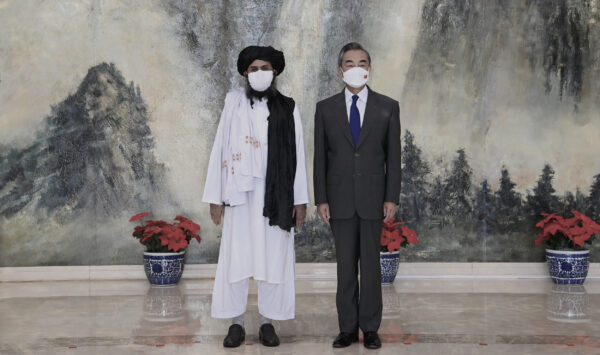 Japanese Foreign Minister Toshimitsu Motegi told a regular news conference earlier on Tuesday that the trilateral meeting had been scheduled before North Korea's test-firing of the missiles, but the meeting the day after would be a "good occasion to reconfirm close cooperation among the three countries and discuss the latest North Korean situation."
Japanese officials and some experts said North Korea's weekend missile test-firing was a "new threat" to the region.
North Korea says it needs nuclear weapons in order to deter what it claims is hostility from Washington and Seoul.
Anders Corr and The Associated Press contributed to this report.
From NTD News