A top Democrat on Monday dodged a question about Rep. Eric Swalwell's (D-Calif.) ties to an alleged Chinese spy.
Swalwell has been pictured with Christine Fang, who is reportedly a Chinese operative.
Asked whether Swalwell should step down from the House Intelligence Committee until the extent of the relationship is known, House Majority Whip Jim Clyburn (D-S.C.) immediately turned to President Donald Trump.
"I don't know about the committee. But I know that this president has some ties to" Russian President Vladimir Putin and Russia, Clyburn said during an appearance on Fox News "Your World."
Host Neil Cavuto pressed Clyburn again on the Swalwell issue.
"I have absolutely no idea what you're talking about. You're talking about appearances. Just because somebody says something, doesn't make it so. How many lies has this president told?" Clyburn added.
"Allegations are allegations. I have no idea what you're talking about, so I'm not going to pass judgement on what Swalwell should or should not do."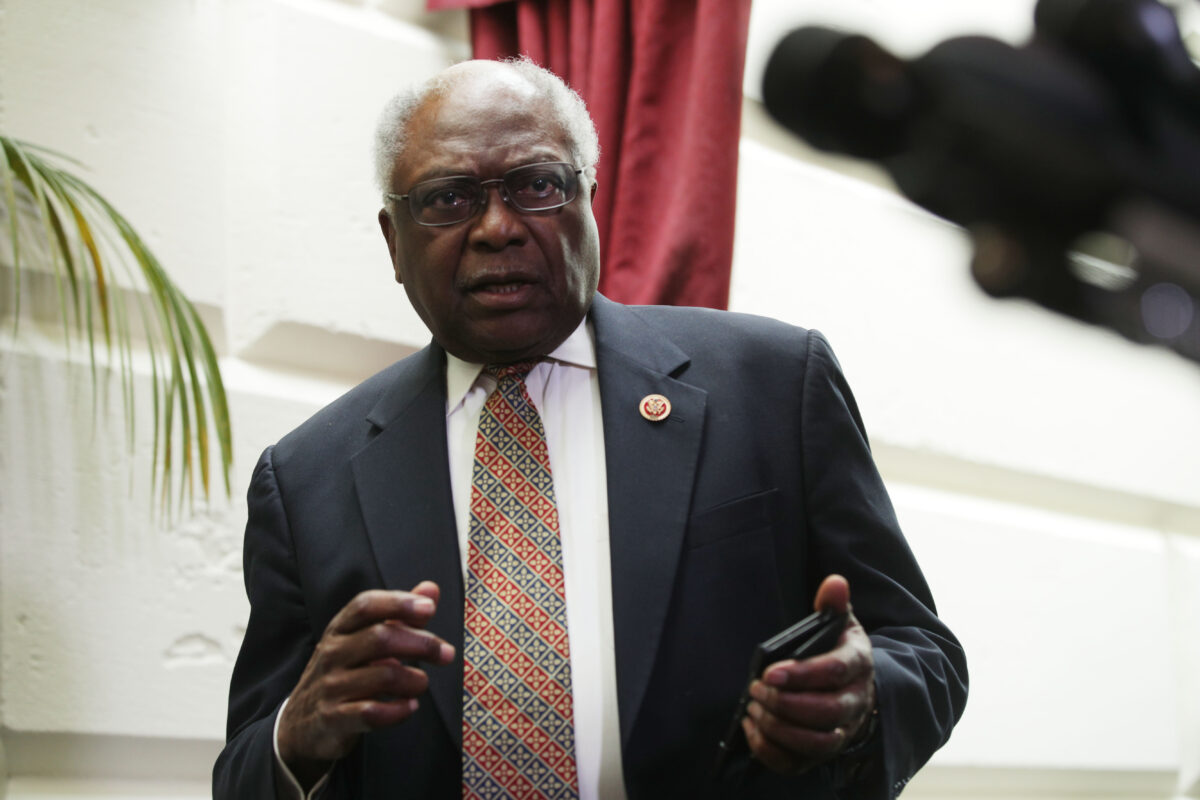 The claim of ignorance comes after House Speaker Nancy Pelosi (D-Calif.) and House Minority Leader Kevin McCarthy (R-Calif.) received an FBI briefing on Swalwell's ties to Fang.
"No one that was in that room could walk out and say Eric Swalwell should be on the Intel committee," McCarthy said on Fox's "Sunday Morning Futures."
Republicans are calling for congressional leadership to remove Swalwell from the committee or for the lawmaker to step down on his own accord.
Swalwell has said he did nothing wrong. His office, which hasn't returned repeated requests for comment, has told news outlets that Swalwell cut ties with Fang nearly six years ago.
Until this month, Swalwell's dad and brother remained Facebook friends with Fang, who has left the United States.
McCarthy said the next step should be an FBI briefing to the full House Intelligence Committee.
Pelosi has said she knew about Swalwell's ties to Fang in 2015, but that the association stopped after members of Congress were informed of overtures from people like Fang. Rep. Hakeem Jeffries (D-N.Y.), chair of the House Democratic Caucus, said last week that both he and Pelosi have "full confidence" in Swalwell.