A top Democrat in the House suggested on Thursday morning—after articles of impeachment were passed against President Donald Trump—that his caucus could indefinitely delay sending the two articles to the Senate for a trial.
"The delay is made necessary because the majority leader of the Senate has made it very clear that he's not going to be impartial, he's not going to be fair, he will collude, if you please, with the White House—at least the White House's attorneys—to decide how he will go forward,"  Rep. Jim Clyburn (D-S.C.), the House Majority Whip, told CNN. "Why would the speaker of the House step into that without trying to determine exactly what the majority leader plans to do?"
He then said the Democrats will wait "as long as it takes" to transfer the articles of impeachment to the Senate.
Some legal experts, however, have said that such a move would be unethical. At the same time, the Senate has the sole power to hold trial over a president, meaning that the House may not have power in this regard.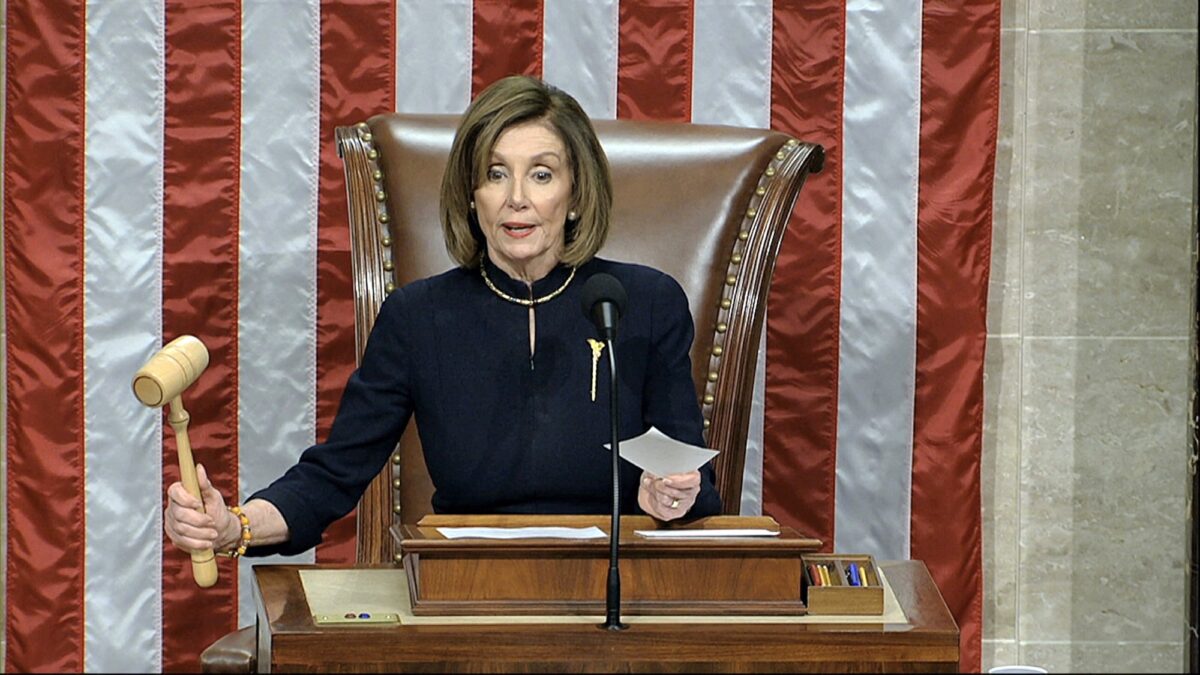 "Are you suggesting it's possible you will never transmit the articles of impeachment?" CNN anchor John Berman asked Clyburn in the interview.
"If it were me, yes, that's what I'm saying," Clyburn remarked. "I have no idea what the speaker will do."
House Speaker Nancy Pelosi (D-Calif.) on Wednesday evening didn't rule out whether Democrats would withhold the articles until she believes the Senate will fairly try the two articles. After the articles were passed, Pelosi held a press conference and said the Democratic leadership has to "see what the process is on the Senate side" before the articles are sent to the Senate floor. "And I would hope that that would be soon. So far we haven't seen anything that looks fair to us," she told reporters.
Such a move, however, would create a "constitutional crisis," said Senate Judiciary Chairman Lindsey Graham (R-S.C.) in a Twitter post on Thursday.
He wrote on Twitter: "Constitutional crisis unfolding before our eyes. Senior Democratic leaders are openly contemplating refusing to send Articles of Impeachment to the Senate for disposition. Trump Derangement Syndrome is reaching a new level!"
"What is driving this crazy idea? Democrats have finally realized they have a very WEAK case which NEVER should have been brought forward to begin with," Graham said. Later, he said that it's a threat to the Constitution.