A day after President Donald Trump tweeted that Chinese efforts to rein in North Korea had failed, top diplomats and defense chiefs from the United States and China began meeting to discuss ways to manage the errant state and its nuclear missile ambitions.
Trump had previously backed off much of his combative language toward China in the early months of his administration in an apparent attempt to gain China's help on North Korea.
But after the death of Otto Warmbier, a 22-year-old American student who returned from 17 months in prison in North Korea in a coma, Trump seemed to acknowledge the attempt was failing.
"While I greatly appreciate the efforts of President Xi & China to help with North Korea, it has not worked out. At least I know China tried!," Trump tweeted on Tuesday, June 20.

The tweet came on the eve of meetings Wednesday that are part of the Diplomatic and Security Dialogue, which pairs U.S. Secretary of State Rex Tillerson and Defense Secretary Jim Mattis with China's top diplomat, State Councilor Yang Jiechi, and Gen. Fang Fenghui, chief of joint staff of the People's Liberation Army.
In a briefing to journalists before the meeting, the State Department said the talks would focus on ways to increase pressure on North Korea, but also cover such areas as counterterrorism and territorial rivalries in the South China Sea.
China is expected to face calls for tougher sanctions on North Korea. Despite a ban on North Korean coal imports, China remains, by far, North Korea's most critical trading partner.
The United States and its allies would like to see an oil embargo and bans on the North Korean airline and guest workers among other moves.
The state department said many countries have joined in efforts to isolate the regime, banning laborers, or expelling North Korean missions from their country.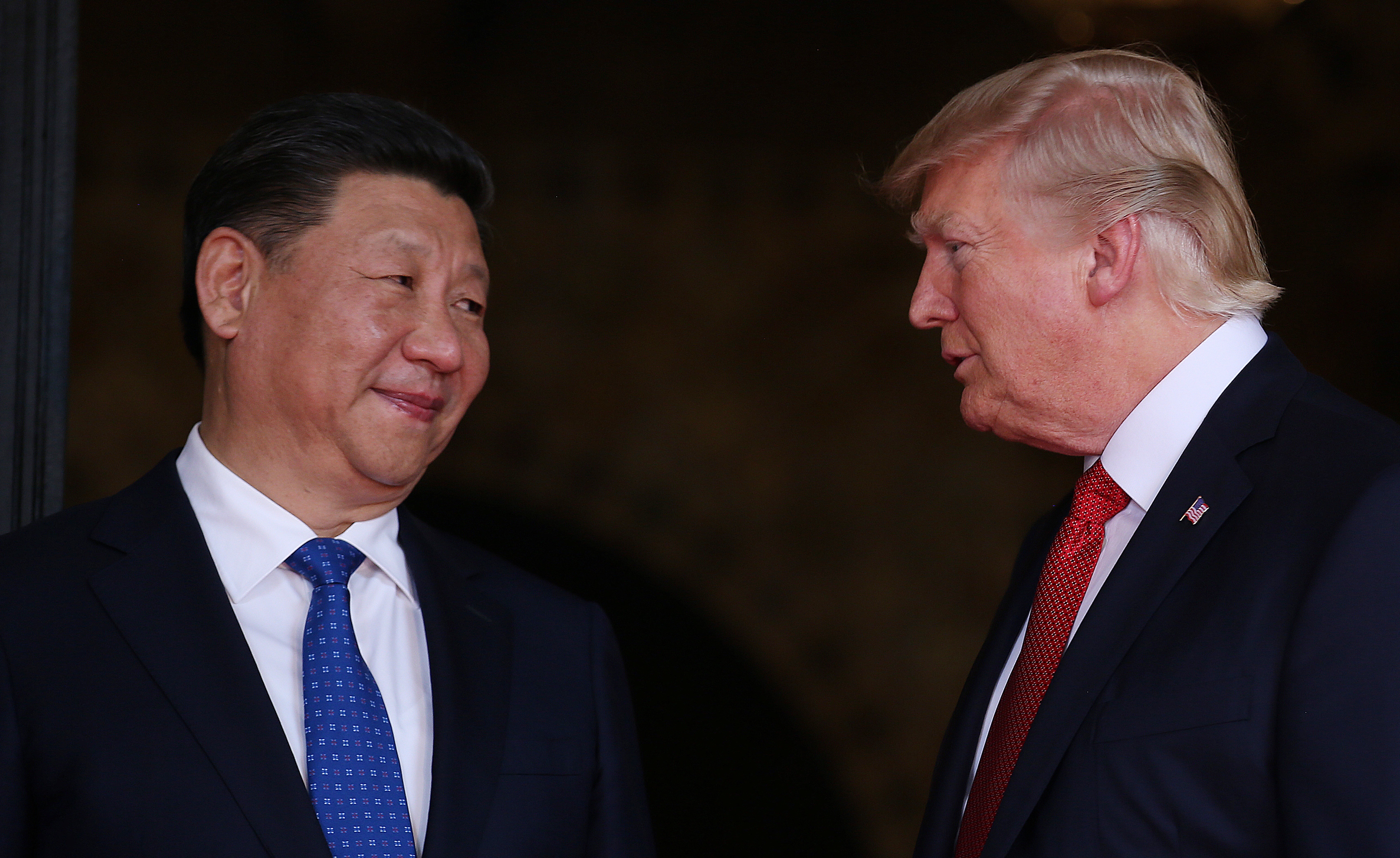 The State Department maintains that China's cooperation has been notable, though Trump's tweet suggests it is simply not enough.
Trump had been relying on Chinese President Xi Jinping for assistance influencing the North Korean regime. The two leaders met in Florida in April and Trump has frequently praised Xi.
While much has been made of Trump's tweet, it is unclear how significant it is in terms of signaling a shift in the approach the U.S. will take on North Korea.
Trump has previously said all options are on the table.
On Wednesday, China's Foreign Ministry said the country had made "unremitting efforts" to resolve tensions on the Korean Peninsula.