A Chinese social media group in Xi'an has ordered the users not to share negative information about the harsh COViD-19 rules, according to media reports. Violators will lose their accounts.
On the early morning of Jan. 5, some Xi'an residents received an announcement on Chinese social media WeChat, telling them to self-censor the information they share online, Radio Free Asia reported on Wednesday.
"You're not allowed to post unofficial news—such as hearsay, website links, and videos related to the epidemic, especially negative information—on WeChat (China's most popular social media platform)," read the notice.
The notice said that the social media platforms were monitoring all posts on their platforms. The system will automatically filter the posts, and a team of inspectors checks the posts 24 hours a day.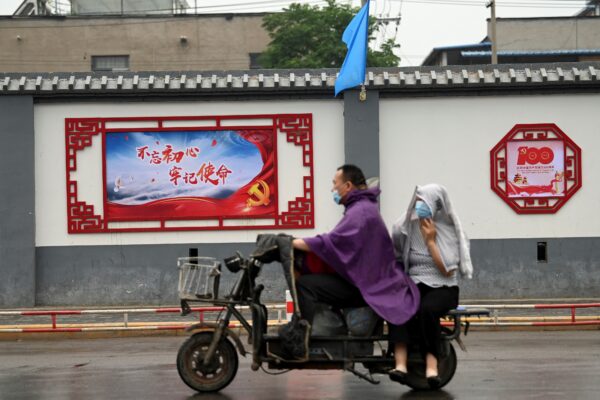 The Xi'an government locked down the city on Dec. 23, 2021, and tightened controls that didn't allow people to leave their homes on Dec. 26. Meanwhile, the city moved the residents whose neighbors had been diagnosed as positive for COVID-19 to quarantine centers.
The city's vice mayor Xu Mingfei announced at 12:00 p.m. on Jan. 5 that over 42,000 residents of the city were quarantined at different quarantine centers.
The lockdown meant that the city's 13 million residents couldn't leave their homes to shop for food.
A man worried that his grandma, who lives alone in a village, had nothing to eat. He tried to enter the village on Jan.1, but the official didn't allow him to enter, and beat him with bricks, causing his face to bleed.
A widely spread video showed a young man who went out to buy some steamed buns on Dec. 31. As he returned home, the guards of the residential compound saw him, beat him, and caused the buns that he bought for his family to fall to the ground.
In general, the quarantine centers in Xi'an are in rural areas. Many of them don't have heating systems nor do they supply enough food to the people who are held there.
A video about one quarantine center shows a highway tunnel in which the government has placed a large number of bunk beds and forced people to be quarantined there.
In another video, a woman who was quarantined at a hotel modified to be a quarantine center, pleaded for sanitary pads and food.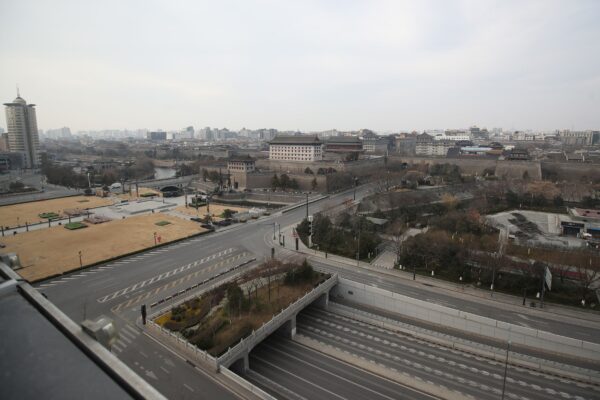 Meanwhile, "positive" videos and texts are spreading on Chinese social media platforms, which promote the COVID-19 rules and praise tight control. "Go Xi'an" is a slogan that the regime has adopted. Pictures, texts, and videos that contain "Go Xi'an" are promoted by Chinese media.
The Chinese regime mandates all users to register on social media with their cell phone number, which is associated with their ID. Once banned from owning a social media account, a person can't share feelings with friends online and will have a lower social credit score. The regime doesn't allow anyone with a low social credit score to buy a ticket for an airline or for a high-speed train. Even their children aren't allowed to go to public school.
"The first priority of the Chinese regime is to maintain its political image, rather than the citizens' lives. The regime absolutely doesn't allow anything to damage its political image," U.S.-based economist Cheng Xiaonong told Radio Free Asia (RFA) on Jan. 5.
The regime uses a propaganda system that includes radio, newspapers, TV broadcasts, and social media platforms to manipulate public opinion; uses censorship to ban criticism; and uses the Great Firewall to block Chinese citizens from surfing western websites.