Sen. Tim Kaine (D-Va.) said that attempts to downplay the apparent loss of incumbent Kentucky Gov. Matt Bevin, a Republican, won't go well for the GOP.
The elections in Kentucky on Tuesday saw Republicans hold onto or gain all statewide offices except for the governor's office. But Kaine believes Bevin appearing to lose to Andy Beshear, who has declared victory, portends trouble for Republicans ahead of the 2020 presidential election.
"Any Republican that tries to downplay Andy Beshear's win, and it looks like he will win, they are whistling past the graveyard," Kaine, who was on Hillary Clinton's 2016 ticket as the vice president nominee, said during an appearance on CNN's "Cuomo Primetime" late Tuesday, noting Virginia borders Kentucky.
"Kentucky is one of the most Republican states in the country. President Trump put it all in by going down there last night to try to get Kentucky to do what they always do, which is go red," he added.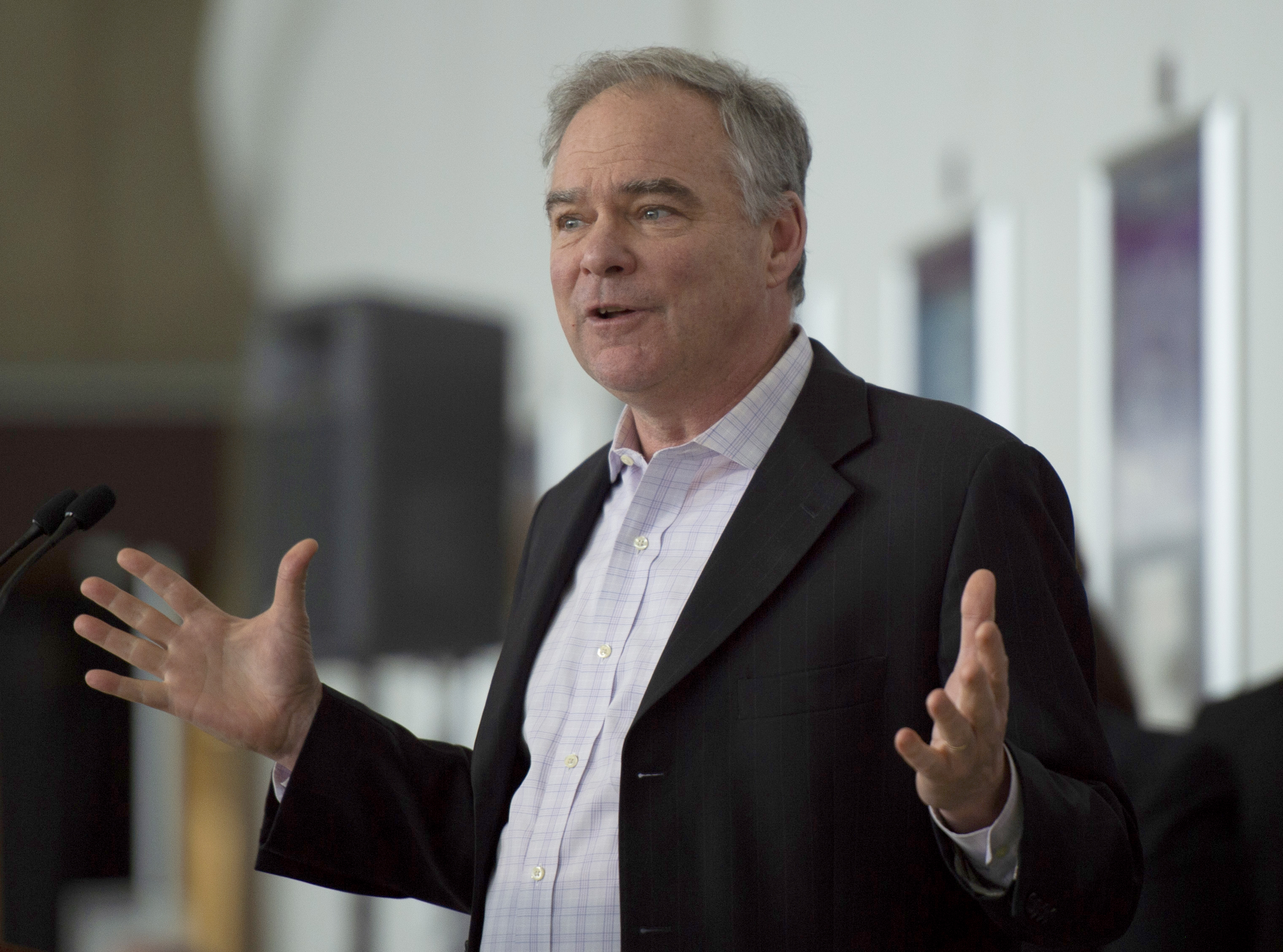 President Donald Trump flew to Kentucky to hold a rally on Monday, urging people to turn out and vote for Bevin and other Republican candidates.
Trump took to Twitter late Tuesday and early Wednesday to dismiss Bevin's apparent loss and hype the wins, including congratulating Daniel Cameron, the first black attorney general in Kentucky history.
"Won 5 out of 6 elections in Kentucky, including 5 great candidates that I spoke for and introduced last night. @MattBevin picked up at least 15 points in last days, but perhaps not enough (Fake News will blame Trump!)," Trump wrote in one tweet.
"Our big Kentucky Rally on Monday night had a massive impact on all of the races. The increase in Governors race was at least 15 points, and maybe 20!" he said in another.
Based on the Kentucky results, Mitch McConnell @senatemajldr will win BIG in Kentucky next year!

— Donald J. Trump (@realDonaldTrump) November 6, 2019
The votes that powered Beshear's projected win mostly came from urban areas, CNN analyst John King said on the program. "Democrats win in the cities and they are increasingly running up the margins in the close-in suburbs," Kaine said, noting Beshear's margin in Jefferson County was around 100,000 votes.
He noted that Bevin was a "polarizing governor" but said, "If you're the president of the United States, and you won this state by that, wow, then you're not happy tonight."
Host Chris Cuomo had said earlier in the program that there was "cover" because Bevin was unpopular amid a popular Republican ticket. Beshear is the son of Steve Beshear, who was Kentucky's governor from 2007 to 2015.
Kaine on CNN also celebrated the wins in Virginia that Democrats saw, gaining majorities in the two legislative houses.
"I think the Virginia result tonight, and the Kentucky result, are both very, very strong signs of hope for people around this country for 2020," Kaine said.