TikTok has bolstered its Australian leadership team amidst a cloud of data and security concerns surrounding its Beijing-based parent company ByteDance. One member of Parliament has called the app an "attractive database" on young Australians for the Chinese Communist Party (CCP).
For months, TikTok has been scouting for Australian talent as it sets up a local office in Sydney. On June 16, the company formally announced that former Google executive Lee Hunter would be its new general manager in Australia.
Vanessa Pappas, general manager of TikTok in the United States, who oversees Australia, said in a statement, "We are delighted by the positive response to TikTok in Australia and have been inspired by the remarkable creativity across Australia."
"As we continue to build a positive and safe environment for users … I am confident in the management team we've assembled to drive TikTok's growth and opportunity in Australia …" she said.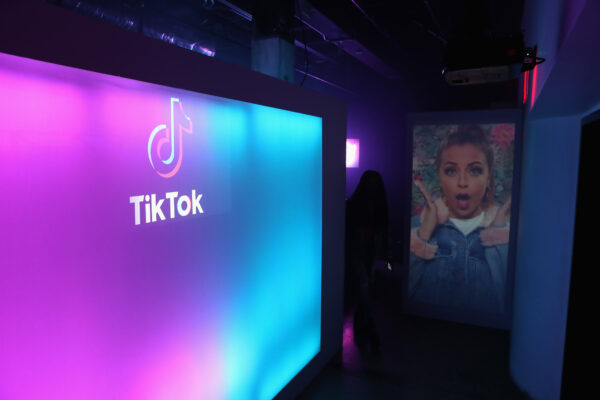 Hunter said: "I love that TikTok has helped bring Australian communities together when we've needed it most, whether it's having fun at home, sharing how we're feeling, or expressing ideas and messages that need to be heard."
TikTok is believed to have over 1.6 million users in Australia, with over 1.2 million of those users coming from the country's two youngest generations (born after 1991).
The app allows users to film, edit, upload, and share 15-second videos of themselves overlayed with music.
Australian cricketer David Warner has a 3 million-strong following on TikTok and consistently makes news headlines with his latest videos.
View this post on Instagram
Despite its popularity, TikTok is mired in controversy due to concerns over its relationship with parent company ByteDance, based in Beijing.
ByteDance, established in 2012, specialises in the development of artificial intelligence. Its founder and now-CEO, Zhang Yiming, declared in 2018 that it would strengthen ties with the Chinese Communist Party (CCP).
This has raised concerns because CCP laws subject Chinese companies to potential intervention from the state, notably the National Intelligence Law 2017, which mandates in Article 7 that organisations or citizens shall "support, assist and cooperate with the state intelligence work."
West Australian Member of Parliament, Andrew Hastie, recently told The Epoch Times the National Intelligence Law "means the (CCP) can compel Chinese businesses to share information with them."
"TikTok is an attractive database of the habits, psychology, (and) personal preferences of over one million young Australians," Hastie said.
"That's powerful intelligence to have on our future political, military, business, and social leaders," he added.
The Australian Defence Force banned its personnel from using TikTok earlier this year.
Currently, in the United States, TikTok faces a trifecta of potential new laws aimed at curbing the influence of Chinese developed apps and software. Intelligence agencies in India have also been scrutinising the app.
TikTok in the United States has worked to distance itself from Beijing saying the company took issues of data security and privacy "incredibly seriously."
The company said its data centres were "outside of China" and that no data was "subject to Chinese law."
"TikTok does not remove content based on sensitivities related to China. We have never been asked by the Chinese government to remove any content and we would not do so if asked. Period."
However, late last year TikTok banned a U.S. teenager for a month after she posted a video calling out the Chinese regime for its treatment of Uyghurs and other ethnic minorities. Feroza Aziz accused the Beijing-based company of "covering up" the truth.
China is scared of the truth spreading. Let's keep scaring them and spread the truth. Save the Muslims #chineseholocaust #muslim pic.twitter.com/GbreNFWBEc

— Feroza Aziz (@ferozaazizz) November 25, 2019
The viral video was disguised as a tutorial on how to curl lashes, but in the video, Aziz told her viewers to "spread awareness" of the human rights abuses in China's Xinjiang region, where it is estimated at least one million Uyghurs are being held in a network of mass internment camps.
TikTok later apologised and blamed the incident on "human moderation error."
In a phone interview with The Epoch Times, Feroza said she believes TikTok's statement is "suspicious" and "doesn't add up at all." Particularly, she added, because a video she posted the month before on a separate account highlighting the humanitarian crisis in Xinjiang was removed from the app as well.
This isn't the first time tik tok has tried to silence me about the Uyghur genocide. Here is the first video I made on my previous account that was deleted and taken down. Tik tok, I deserve answers. What are you trying to hide? I have reached out and haven't gotten any answers. pic.twitter.com/7xEjkBRzv8

— Feroza Aziz (@ferozaazizz) November 27, 2019
TikTok is one of the fastest-growing apps in the world with over 800 million active users and is a rare instance of a Chinese-developed app gaining traction outside the mainland China market.