In order to promote the Taiwan Science Parks and to attract overseas investment, Taiwan's Ministry of Science and Technology for the first time—jointly with Hsinchu, Central, and South Science Parks of Taiwan—launched a marketing campaign in United States and Japan.
On September 7th, the Taiwan's Science Parks Investment and Marketing Conference was held in Silicon Valley, California. Senior management officials from several tech giants shared their experience in investing in Taiwan. The event attracted over one hundred representatives from the tech industry.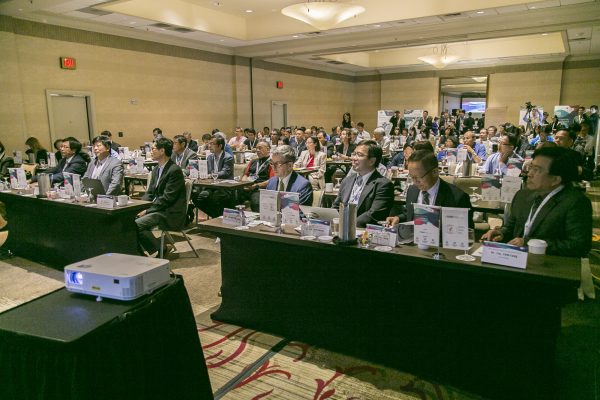 The delegation was lead by Dr. Yu-Chin Hsu, Deputy Minister of Science and Technology. The members include Director-General Dr. Wayne Wang, Deputy Director-General Wenfang Shih, and Director-General Wei-Cheng Lin from Hsinchu, Central and South Science Parks of Taiwan, respectively.
In addition to local tech companies participated in the event, North American Engineers Association, Yushan Science and Technology Association, the North American Taiwan Chamber of Commerce Association, and the International Semiconductor Industry Association also attended the event.
It is expected that through this introduction and discussion, the tech industry and investors will gain a better understanding of the investment environment and competitive advantages of Taiwan's Science Parks. In turn, the goal is to raise awareness and attract foreign high-tech companies to invest in Taiwan.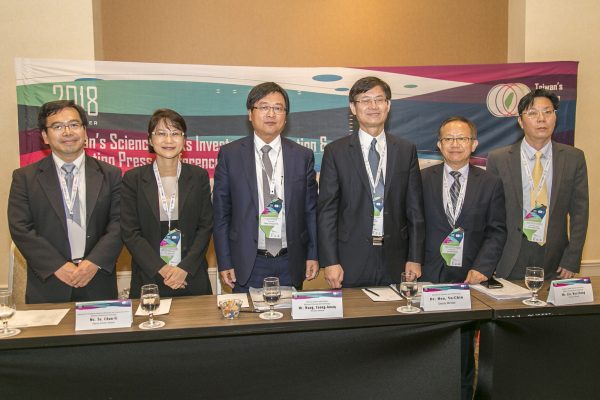 The Rapid Growth of The Three Science Parks
As Youjin Xu, Deputy Minister of Science and Technology pointed out in the opening remarks, the Taiwan's Science Parks have an over 30 years history. The parks are an important barometer of Taiwan's scientific and technological development, and the locomotive of Taiwan's high-tech industry.
The gross products of the three parks have exceeded 2 trillion Taiwan dollars (64.9 billion US dollars) for several consecutive years. Revenue in 2017 reached 2,461.5 billion yuan (80 billion US dollars), which was 3.58% higher than the previous year.
Additionally, revenue of the three parks in the first half of 2018 reached 1.24 trillion yuan (40.6 billion US dollars), which was 8.48% increase from 2017. Integrated circuits, optoelectronics, and precision machinery are among the top 3 in terms of annual revenue. There are 943 registered businesses in the parks with total 272,194 employees, both of which have broken records.
Science Parks Maintain Advantages and Draw New Industries
Currently, the science parks are undergoing transformation. In the past, the Science Parks adopted the strategy of mainly focusing on technological industry. Nowadays, its focus has changed to Technology and Innovation. Building on the foundation of foundry, precision machinery, and semiconductor manufacturing, the three science parks are expanding into the areas of software development and artificial intelligence (AI), and expecting to form a new industrial greenhouse.
Dr. Wayne Wang, Director-General of the Hsinchu Science Park, said that the park under his jurisdiction will continue to focus on the existing six major industries, while taking the current industrial advantages to develop AI software and create a software development zone.
Moreover, Hsinchu Park has a complete semiconductor industry cluster, while Longtan Park focuses on optoelectronics, Zhunan Park makes optoelectronics and biotechnology its strength, and Biomedical Park is a new drug research and development, high-end medical equipment and special medical therapy cluster.
Wenfang Shi, Deputy Director of the Central Science Park, mentioned that the biggest feature of this park is precision machinery. Deputy Director Shi said that the future plan is to develop smart machinery industry and build an international flagship in AI intelligent robot that can self-create.
Weicheng Lin, Director-General of Southern Science Park, pointed out that the Southern Science Park has three major industries: the semiconductor industry chain, the biomedical cluster and the green energy industry. Its biomedical cluster is the most complete in Taiwan with prominent R&D capability for dental and orthopedic products. Meanwhile, it is actively building a new settlement for semiconductor advanced process, smart biomedicine, green energy and AI intelligent robot industry.
US Companies Share Investment Experience
Shengjun Luo, senior vice president of Synopsys, Inc., delivered a keynote speech "Emerging Technology Development and Artificial Intelligence Application Opportunity." He noted that the Science Parks have made a great contribution to the development of Taiwan's science and technology. Now, the parks seek to make connections in the Bay Area.
"This is a very good thing for the Bay Area, especially for the high-tech companies in Silicon Valley, I hope that more companies can set up operation and invest in Taiwan," said Vice-President Luo.
The conference also invited American companies that have over than 20 years of investment experience in Taiwan to share their experiences. Applied Materials, a global semiconductor equipment manufacturer, has a presence in both Hsinchu and Southern Science Parks, and its manufacturing facility and R&D lab are well established.
Mr. Joseph M. Pon, vice president of Applied Materials, shared his company's investment experience with factories in Taiwan's Hsinchu Science Park and Southern Science Park to serve local customers. "The first office established in the Hsinchu Science Park was in 1991 and was a long term commitment. Since then, our presence there have expanded many times."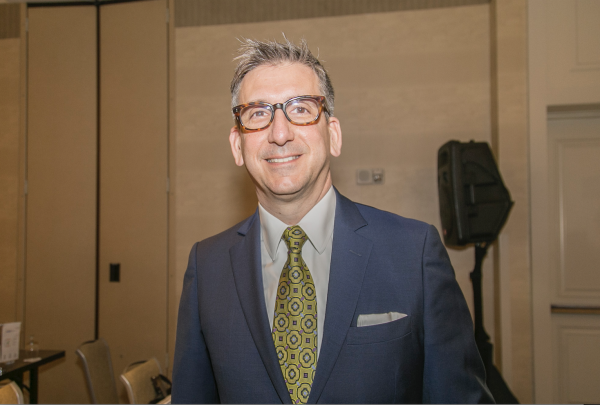 Mr. Pon also pointed out that Taiwan has a well established upstream, middle and downstream industrial chain and professional division of labor in the semiconductor industry. Taiwan's Science Parks not only has well-established infrastructure, but also the park management provides a one-stop customer service to help companies establish themselves in Taiwan.
Government Loosening Regulations to Create Better Investment Environment
For overseas technology industry, the Taiwan's Science Parks and quality talent pool along with government's loosening policy all make investing in Taiwan possible and attractive.
Deputy Minister, Dr. Youjin Xu shared that in order to create a suitable investment environment, the Taiwanese government has loosened many laws and regulations in recent years, including the amendments to the "Stipulations on the Basic Law of Science and Technology" passed by the legislature.
The purpose is to allow the faculty members to serve in tech companies while still employed by schools encouraging professors to start a business, and to let the basic technology research in schools to be applied by the industry. The amendment to "Regulations on the Management of Science Parks" relaxes the requirements for the types of organizations in the Science Park, increasing the land terms, and strengthening the land use efficiency of the park.
Silicon Valley is the first stop for the conference tour in the United States because of the spirit of innovation. Dr. Youjin Yu stated that the Taiwanese government promotes the "Five Plus Two Industry Innovation Projects," and the core spirit for its first project "Asia-Silicon Valley" is innovation.
"At the same time, we hope that through the investment briefing conference, American companies will better understand the investment environment of Taiwan's Science Parks and consider setting up operations in Taiwan, and create opportunities for cooperation between the two companies in the future," said Dr. Youjin Yu.
After the three science parks joint overseas investment conference is completed in Silicon Valley, another investment briefing will be held in Boston on the east coast on September 13th.