Three people have been killed and four injured after a plane crashed during takeoff near Mount Everest, according to reports.
Aviation official Raj Kumar Chhetri was cited by The Associated Press as saying that a plane belonging to Summit Air was trying to take off from Lukla for Ramechhap, Nepal, on the morning of Sunday, April 14, when it crashed.
3 killed as plane crashes into helicopter at #MountEverest airfield https://t.co/i9TkzBcfxz pic.twitter.com/rnYuJSoOiH

— RT (@RT_com) April 14, 2019
Chhetri said the plane skidded off the runway, hitting a helicopter belonging to Manang Air.
Airport official Ema Nath Adhikari spoke to Straits Times, saying: "The plane slipped toward the helipad during takeoff and collided with two helicopters. The injured have been sent to Kathmandu for treatment. We are not sure about the cause of the accident."
Suman Pandey, chief executive officer (CEO) at Fish Tail Air, was cited by The Himalayan Times as saying that all persons injured have been taken to the hospital.
"All injured have been airlifted to Kathmandu and they are undergoing treatment at Grande Hospital," Pandey said, according to the report.
Three people are killed and three are injured when a small plane veers off the runway and hits two helicopters while taking off near Mount Everest https://t.co/YqryLGKcXa pic.twitter.com/8e2d9Ne404

— AFP news agency (@AFP) April 14, 2019
Nepal police spokesman Uttam Raj Subedi was cited by New Zealand news service Stuff as saying that the dead included a pilot of the plane and two police officers standing near the parked helicopter.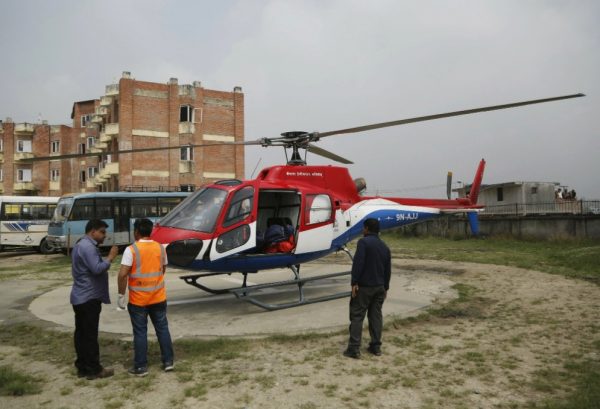 Civil administrator Narendra Kumar Rama was cited by Stuff as saying that four passengers and a flight attendant on the plane were safe.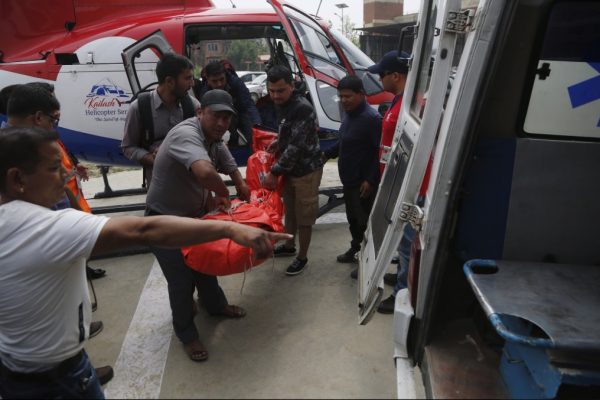 Pandey said the accident occurred at around 9:10 a.m. local time at Tenzing-Hillary Airport in Lukla, a major gateway to Mount Everest.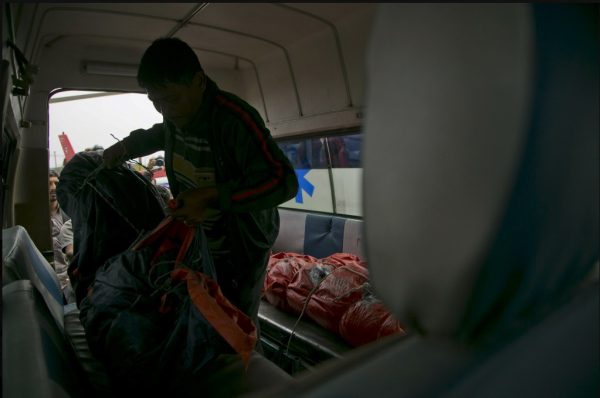 Both aircraft involved in the incident belong to private airline companies that cater to tourists and Nepalese in the country's remote areas.
The airport in Lukla is often referred to as the world's most dangerous because of the short runway and difficult approach.
The Tenzing-Hillary Airport sits at an elevation of just over 9,000 feet.