What's left of Charles Manson lies inside a morgue, oblivious to the battle for his body heating up outside.
"His body is still here. He hasn't been cremated," Sgt. Stephen Wells, a spokesman for the coroner division of the Kern County Sheriff's Office, told the New York Daily News. Two months after his death, the remains of Charles Manson are still being held in a California coroner's division.
"Basically, he's on ice," Wells said.
But all fired up are three men, TMZ says, each claiming the infamous cult leader's body, citing documents filed by the Kern County Coroner.
The first in contention is Michael Channels, a long-time pen pal of Manson's who has in hand the dead man's first will. There are questions as to its legitimacy–parts of it are typed, others written by hand. But this will includes a note from Manson, which says, "I'm not in the best spot to rest in peace," as well as his signature, according to this report.
The second in line is Matthew Robert Lentz, the self-identified son of Manson. He has the backing of the Manson's long-time friend Ben Gurecki, who revealed to the Daily News Matthew's plans for Manson's body. "Charlie will be given a headstone, a proper burial where people will be able to grieve, or deface it, as they see fit," Gurecki said.
The third man in the running is Manson's alleged grandson, Jason Freeman. He's tried to get himself legally acknowledged as next of kin, claiming to be Charles Manson Jr.'s son, TMZ wrote. Freeman's hurdle is that Manson explicitly disinherited "his known children, ex-wives, in-laws, lawyers, friends, prisoners, inmates, cops, guards, and the State of California."
The apparently turbulent legal waters of this case are unlikely to quickly douse the flames of contention in the case of who gets to decide what happens the cult leader's body.
Manson died officially of heart failure and colon cancer on Nov. 19 at a hospital in Bakersfield.
In a report by the Los Angeles Times days after Manson's death, local law enforcement had declined to comment on his condition, citing state and federal medical privacy laws that prevent the prison "from commenting on protected health information for any inmate in our custody."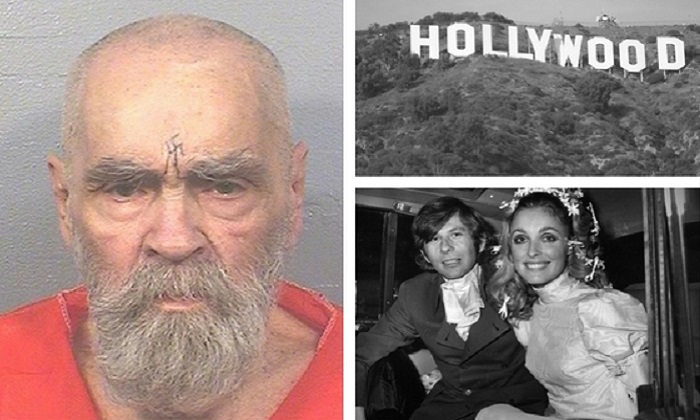 Officials wouldn't even comment on where Manson was being treated prior to his death.
"They remain under CDCR custody and 24-hour supervision during this time," said Vicky Waters, a corrections department spokeswoman, according to the LA Times. "CDCR also notifies and works with hospital security and law enforcement."
Manson had been serving a life sentence at the nearby Corcoran State Prison for ordering the murders of nine people, including actress Sharon Tate.

Manson became one of the 20th century's most notorious criminals for directing his mostly young, female followers to murder seven people in what prosecutors said was part of a plan to incite a race war.
Manson was sentenced to death for the Tate-Leno LaBianca murders, but his sentence was commuted to life in prison after the California Supreme Court abolished capital punishment in the state in 1972.
Reuters and Jack Phillips contributed to this report.
Recommended Video:
What is MS-13?