Three bodies were discovered at a house in Washington state, prompting an investigation as authorities seek suspects in the murders.
Family members who hadn't heard from their relatives since Christmas Day alerted the Clallam County Sheriff's Office, which sent deputies to check the welfare of the relatives.
The welfare check uncovered the bodies of two individuals and a third was discovered elsewhere on the property, the office said on Jan. 1.
In an update, the office said that the trio was identified as Darrell Iverson, 57, and his son Jordan Iverson, 27. The third body, a female, was later identified as Tiffany May, Jordan Iverson's 26-year-old girlfriend who was believed to be living at the house. She was found inside a locked outbuilding.
All three of the victims had been shot.
"At this time, the Clallam County Sheriff's Office does not believe the general public is in immediate danger, but we have few details in this investigation at this time. It does appear the victims were killed by someone they knew," Undersheriff Ron Cameron said in a statement.
"Deputies have information that indicates the last time people talked with the Iversons was on December 26, 2018. We are asking for the public's assistance by sharing any information they may have that may help in this matter."
People were urged to contact the Clallam County Sheriff's Office Tip Line at 360-417-2540, Dispatch at 360-417-2459, or use the anonymous tip website.
Evidence indicated that there were dozens of shots fired but that they were fired by only one shooter, Clallam County Sheriff Bill Benedict told reporters on Wednesday. There are multiple persons of interest, he said, but he declined to identify any of them.
"In law enforcement terms, we call this a rather complex scene," Benedict said. "There are shell casings all around and there's a whole lot to process."
Clallam County sheriff's detective Sgt. John Keegan told the Seattle Times that the Iverson's property was known as a "crash pad," with multiple outbuildings, RVs, and other areas for people without a stable house to stay in for a time.
Still, "There's nothing in anyone's criminal history that would lead to this," he said.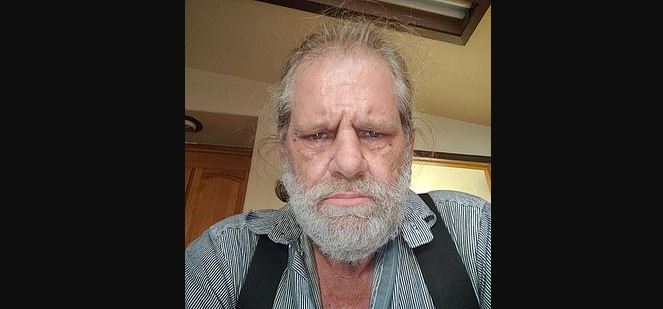 Friends Respond
Friends and neighbors said they were unnerved by the shootings.
"It just seems unreal to me," Steve Lovik, who moved to the Port Angeles community five years ago, told King 5.
He said that Darrell Iverson was one of the first people he met when he moved to the rural area.
"As soon as we moved in he came over and offered any information, 'Need help with anything? Let me know, and I'll be more than willing to come over and help,' so he was really good about that," Lovik said.
"He was a good guy, he had a good heart. He really did. And Jordan was a sweet kid, too," Lovik told KIRO 7.
"What's really been bothering me as a neighbor is knowing they'd been lying over there for a couple days. And that upsets me. I think good neighbors should know what's going on around each other, and I kind of feel like I failed there."
Sara Iverson, a close friend of the Iverson family, told King 5 that Jordan Iverson had overcome opiate addiction to become a talented mechanic and was close to his father, who owned a log truck business.
She said that Darrell Iverson was a hard worker and that May was "like a bundle of sunshine, she always had the biggest smile on her face."
From NTD News